If you've ever game for longer than 30 minutes, then you know the importance of a good gaming chair.
Not only is it better your body, but also helps you stay focused on your game!
You don't want to be constantly moving and getting comfortable during that time.
That's why I'm going to show my top picks for the best gaming chairs so see what is right for YOU!
Our Top 7 Gaming Chairs
I have been playing computer games since I was a teenager and have used quite a few gaming chairs already, but these ones below are not just my opinion, its also from members of our Discord community. You might be considering these 7 best gaming chairs in the market today.
1. Secretlab Omega 2020 Series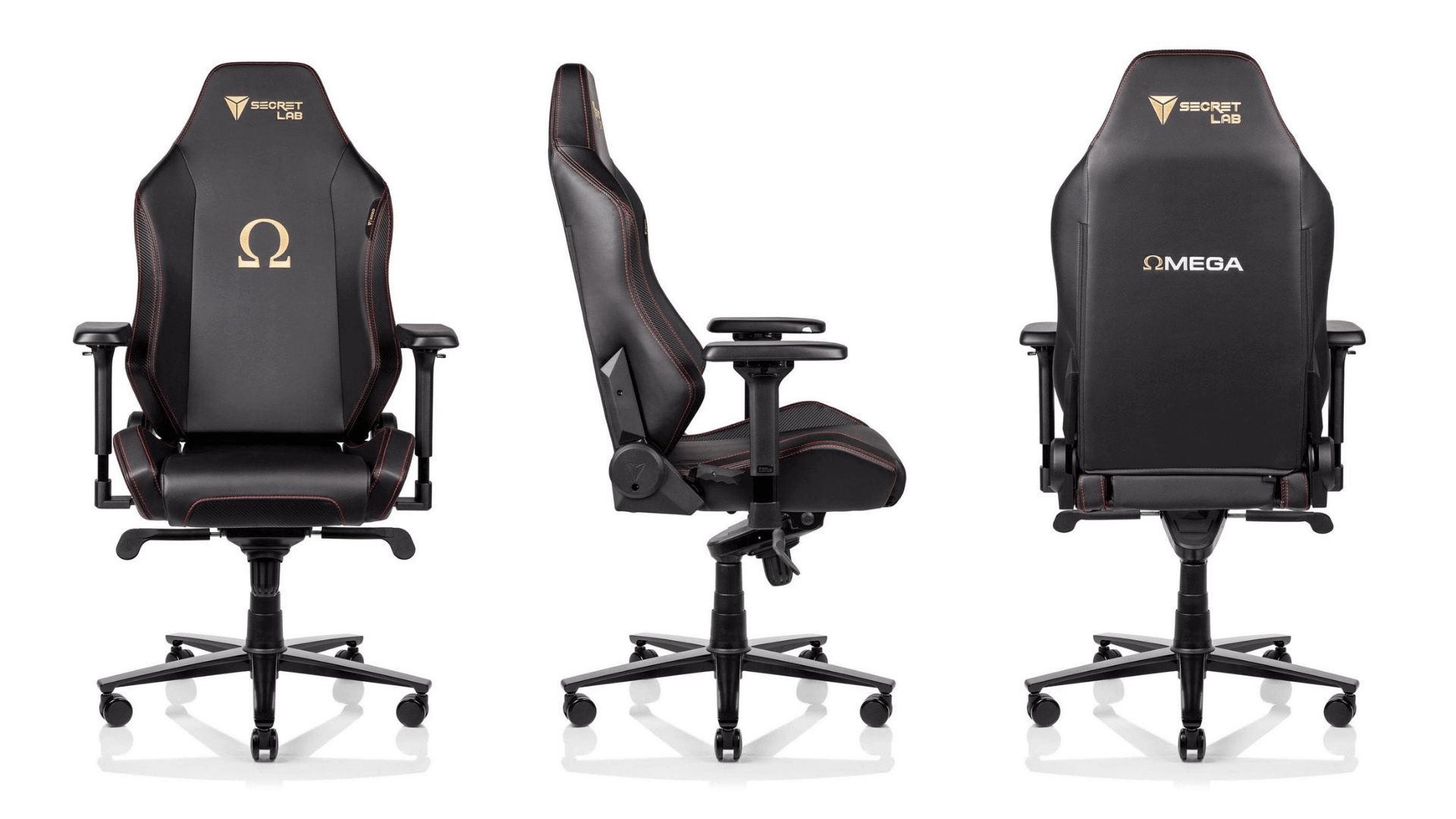 [content-egg module=Amazon products="us-B08M5V9K2F" template=list]

Secretlab's Omega 2020 series tops my list. It is designed to offer ultimate comfort and is highly customizable. It is built from high-quality materials that will last long with minimal wear. This gaming chair might seem pricier than most models, but it is definitely worth the sweat. The designers at Secretlab brought life to this chair by adding ergonomic features like a lumbar pillow, neck pillow, and adjustable armrests.

The chair also has a sleek design with the gold Omega logo engraved on the backrest. It comes in both black and grey color options and sturdy enough to hold up to 240 lbs. of weight.
Pros
Adjustable armrests

Durable and sturdy construction

Comfortable and supportive design
2. DXRacer King Series KS06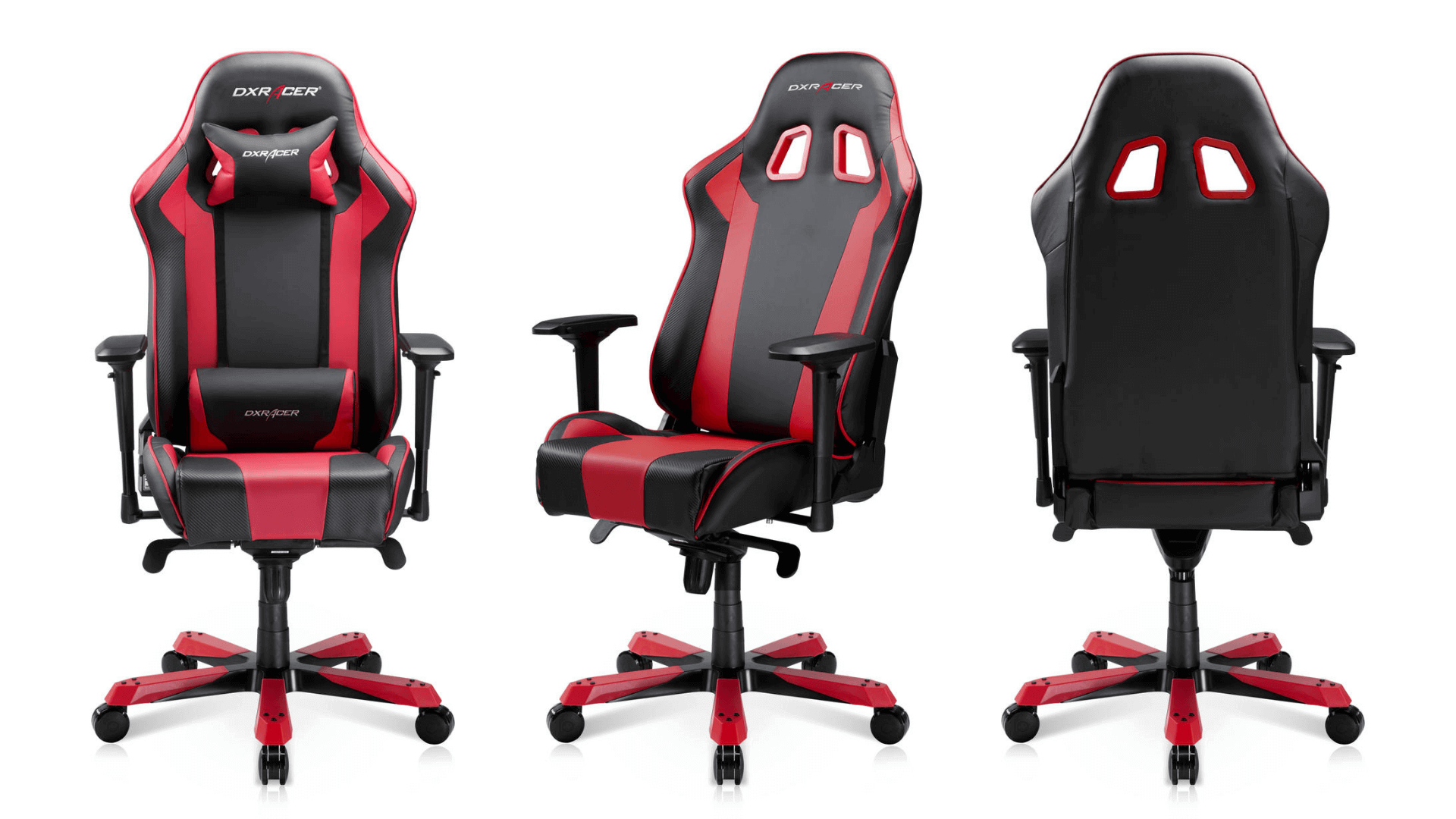 [content-egg module=Amazon products="us-B01FX40HGY" template=list]

While gaming might be the main function of these specially designed chairs, the DXRacer Series is built for both gaming and work use. Racer chair is common nowadays with every Youtuber, eSport athlete, or even twitch streamer. It is wider than most chairs and made of metal for sturdy appeal.

Furthermore, the backrest is tiltable up to 135 degrees, suitable for a short break in-between game. Besides a flexible backrest, the chair features a leather-style vinyl, which extends up to the cushioned headrest.
Pros
Best for larger frames

Trendy look

Durable

Supportive design
3. Cougar Ranger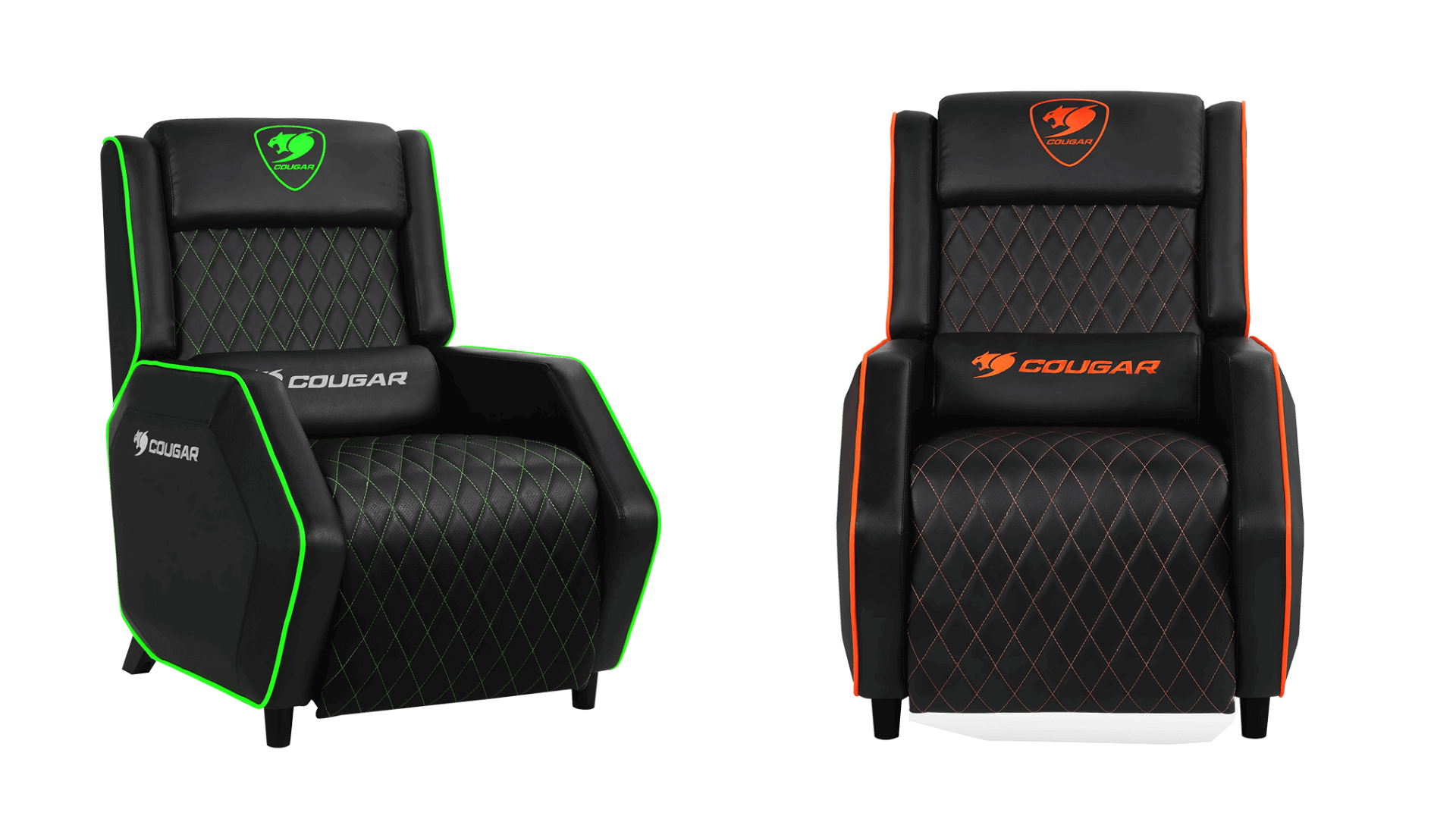 [content-egg module=Amazon products="us-B085117X64" template=list]

In the spirit of racing chairs; is this gaming sofa from Cougar. Its uniqueness is the reclining armchair designed for gaming. Its default configuration places the backrest at an upright position, though you can tilt it all the way back up to 160 degrees.

It has lots of features for extra comfort, including a padded neck and lumbar and support. The padding is not as fluffy as other lines of chairs, but it's still comfortable to spend a couple of hours gaming.
Pros
Very comfortable

Durable material
4. Noblechairs ICON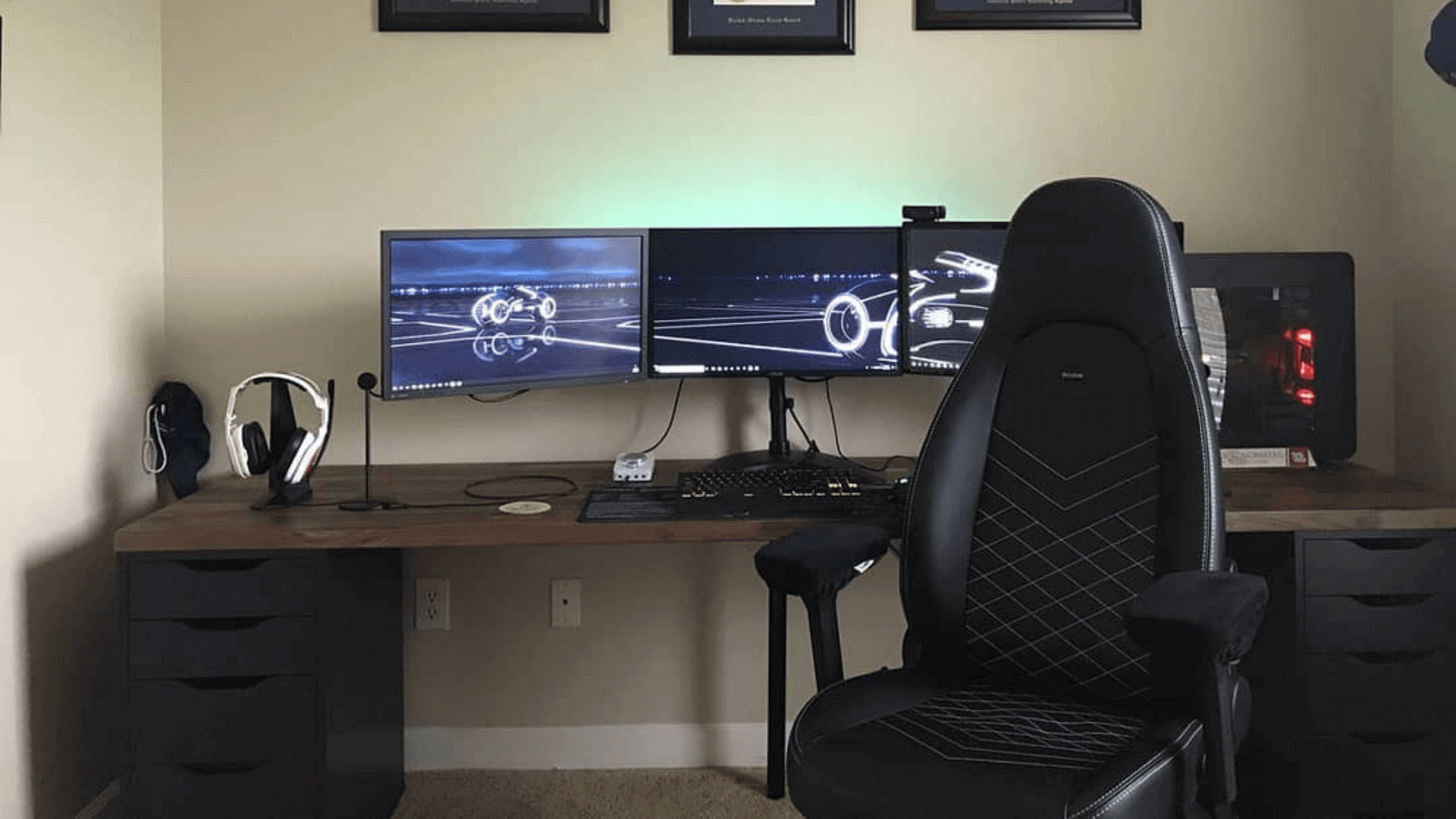 [content-egg module=Amazon products="us-B07123GJNY" template=list]

Nowadays, gaming chairs almost look the same with their bucket design and basic headrest structures. The Noblechairs ICON has a different outlook with a distinctive backrest made with real leather. The premium Napa leather used to make this chair is well-known for its soft appeal. But even with the softness, the noblechair still went out of its way to dye and treated it to make it more resistant to fade.

The chair's backrest is a little taller than usual. That's because it not only brings an executive look, it is also suitable for taller players. The ICON is made of durable frames that can hold up to 330 lbs.
Pros
Made of real leather

Unique design

Ergonomic backrest
5. Vertagear PL4500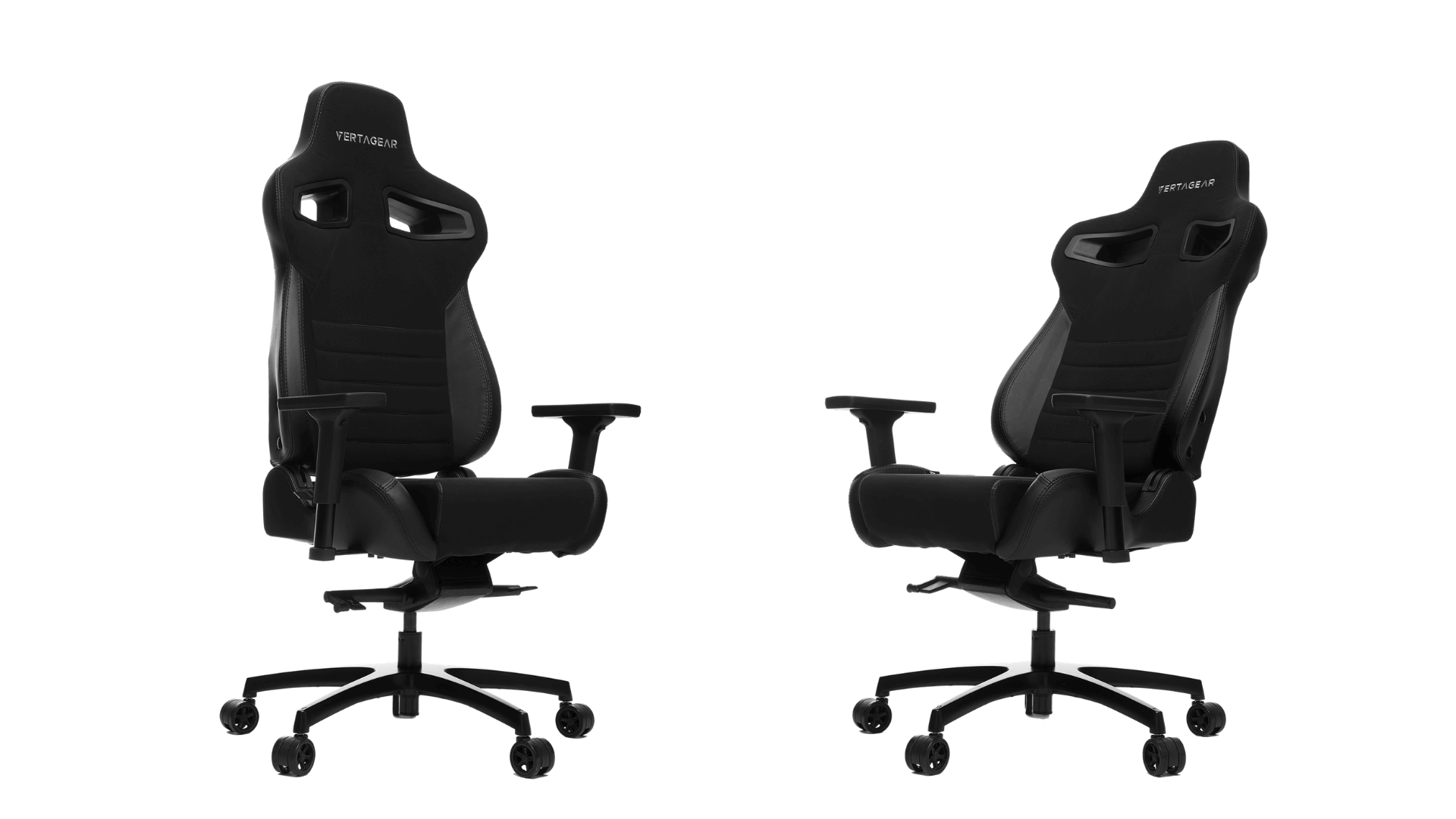 [content-egg module=Amazon products="us-B07HZ99FNY" template=list]

The Vertagear's design was made with posture in mind. Gamers know that gaming chairs come with a slight drawback of sitting posture due to the adjustable backrest. That said, the Vertagear PL4500 has a more supportive frame that is stiffer than its counterparts.

It is for a gamer that doesn't fancy "sinking" into the chair and appreciates a great sitting position. However, the chair is not limited in any way and features the same adjustments that come with gaming chairs. You can adjust the chair's tilt and height. The Vertagear is sturdy as well, holding up to 396 lbs. of weight.
Pros
Promotes good posture

High weight capacity

Firm cushioning
6. Brazen Puma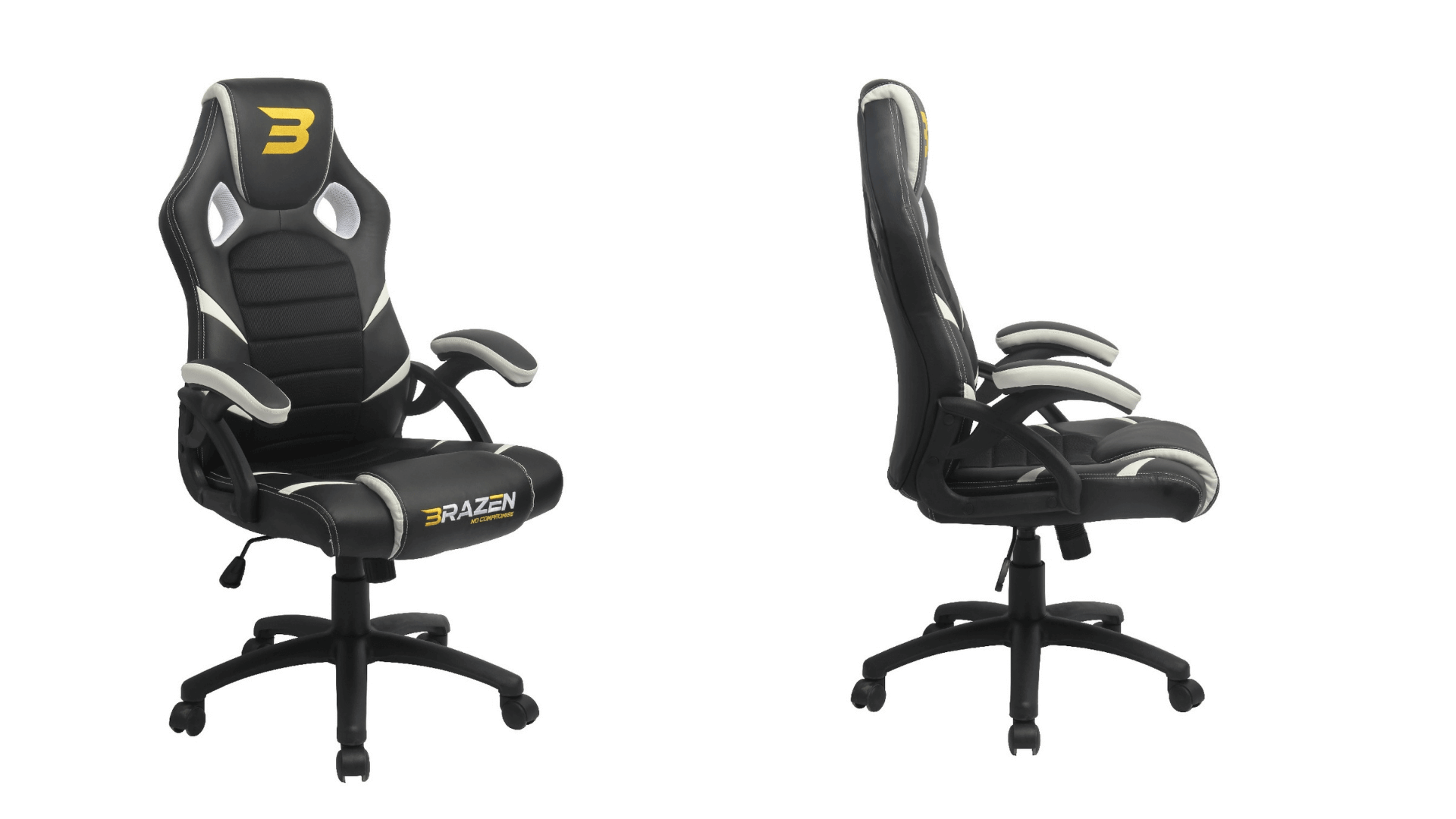 [content-egg module=Amazon products="us-B07P8V1V1L" template=list]

Gaming chairs can be a little expensive, and sometimes you need something that fits your budget without affecting the quality. Most Brazen chairs are made to fit the bill and the Puma is no different. Don't be fooled by the low price. Brazen products have high-quality craftsmanship and use top-notch materials.

It's fitted with a mix of fabric mesh over foam and PU leather, comfy choice for long periods of gaming. It is actually one of the most comfortable chairs on this list. Though it comes short on height, it is easy to adjust as well.
Pros
Easy to build

Less costly

Sturdy construction
7. Respawn 900 Gaming Recliner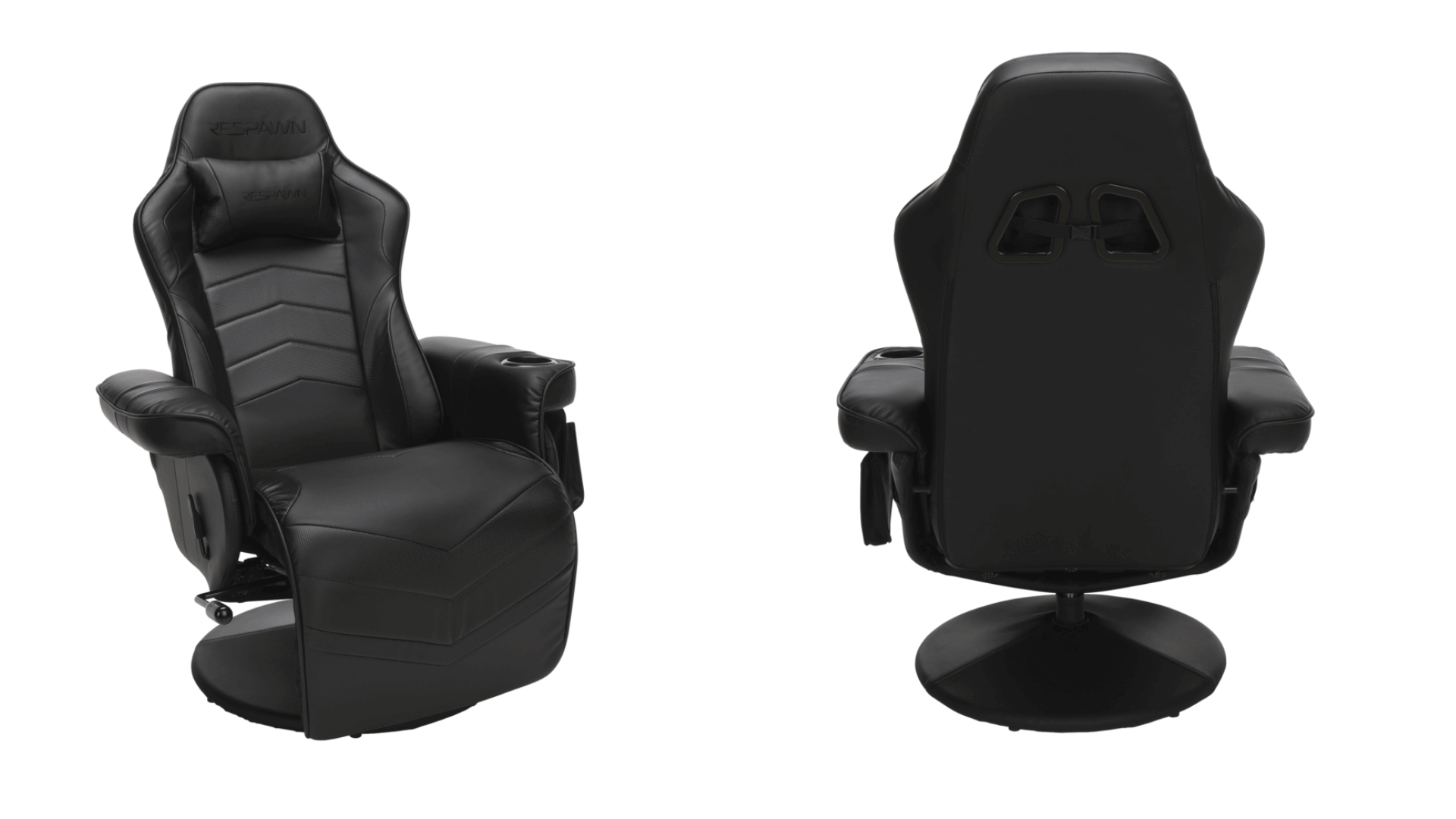 [content-egg module=Amazon products="us-B07PL2LVFR" template=list]

This chair combines a big armchair design and a rocker design. Its faux carbon fabric gives it a sporty look that is elegant and sleek. The gaming chair is designed with gaming in mind, hence the non-movable bottom section. To compensate for its movement constraints, this chair has a contour that supports your legs.

Additionally, the Recliner 900 has a detachable pouch enough to fit a controller or remote. It has a smooth swivel action, but it lacks a height adjustment section, unlike most gaming chairs.
Pros
Unique reclining design

High-quality material

Extra detachable pouch
Why These Made The List Of Our Best Gaming Chairs?
Gaming chairs aren't that easy to choose from, and while this list narrows down the top lines of designers, you still need to know a few factors when looking for the best gaming chair. Here's a quick guide on what to look for:
Weight. The main question that should be popping in mind here is, are you a heavy person? Each gaming chair has a capacity that shows the maximum weight it can withstand.
Comfortability. Gaming can take hours, and for you to get the best experience, you need a comfortable chair. Look at the frame's structure and see how it fits with your posture.
Durability. Gaming chairs are not cheap, and you need to get a piece that will last you until the next release of Xbox or PlayStation (or longer). Check for strong frames like aluminum, top-notch padding, etc.
Customization options. As an added point, you can also check if your chair is adjustable to your height, frame, or width. These options make it easy to switch from gaming to other functions like office use. Replaceable parts are also important.
So Why Do You Need a Gaming Chair?
You may have the best gaming projector, consoles, and computer games to play, but without a comfortable chair, the gaming experience itself may not be as fun and pleasurable.
To enjoy the full delight when gaming, a good gaming chair is a necessity. Using the right gaming chair prevents fatigue and soreness that are experienced when using the wrong chair. In this review, we are going to take a look at some of the best gaming chairs you will find in the market.
Conclusion
That's it for my top 7 best gaming chairs! As you can see, there are lots of options to choose from, and it will all depend on your preferences. Some chairs are amazing at giving you the comfort of gaming but lack a few customization options. Of course, nothing is 100% perfect!
But no matter the type of chair you choose, always check on the ergonomic features. Make sure the armrest, backrest, and lumbar support are great enough to sustain long hours of sitting while playing your favorite computer game!