What's the best way to beat a power outage?
Keep your gaming computer plugged in and running with the help of an uninterruptible power supply, or UPS.
A UPS is designed to provide battery backup during short outages, brownouts or if there's a surge in electricity.
It can also protect against data corruption from voltage spikes and surges that are common occurrences when storms pass through your area.
In this post, we'll be looking at which type of UPS will work best for you so that nothing stands between you and uninterrupted gameplay!
Best Gaming UPS: The Top 7
Lots of our Discord community is from the Asia region, so we are no strangers to power outages. The 7 UPS listed below are selected from out community of gamers.
1.CyberPower CP1500AVRLCD Intelligent LCD UPS System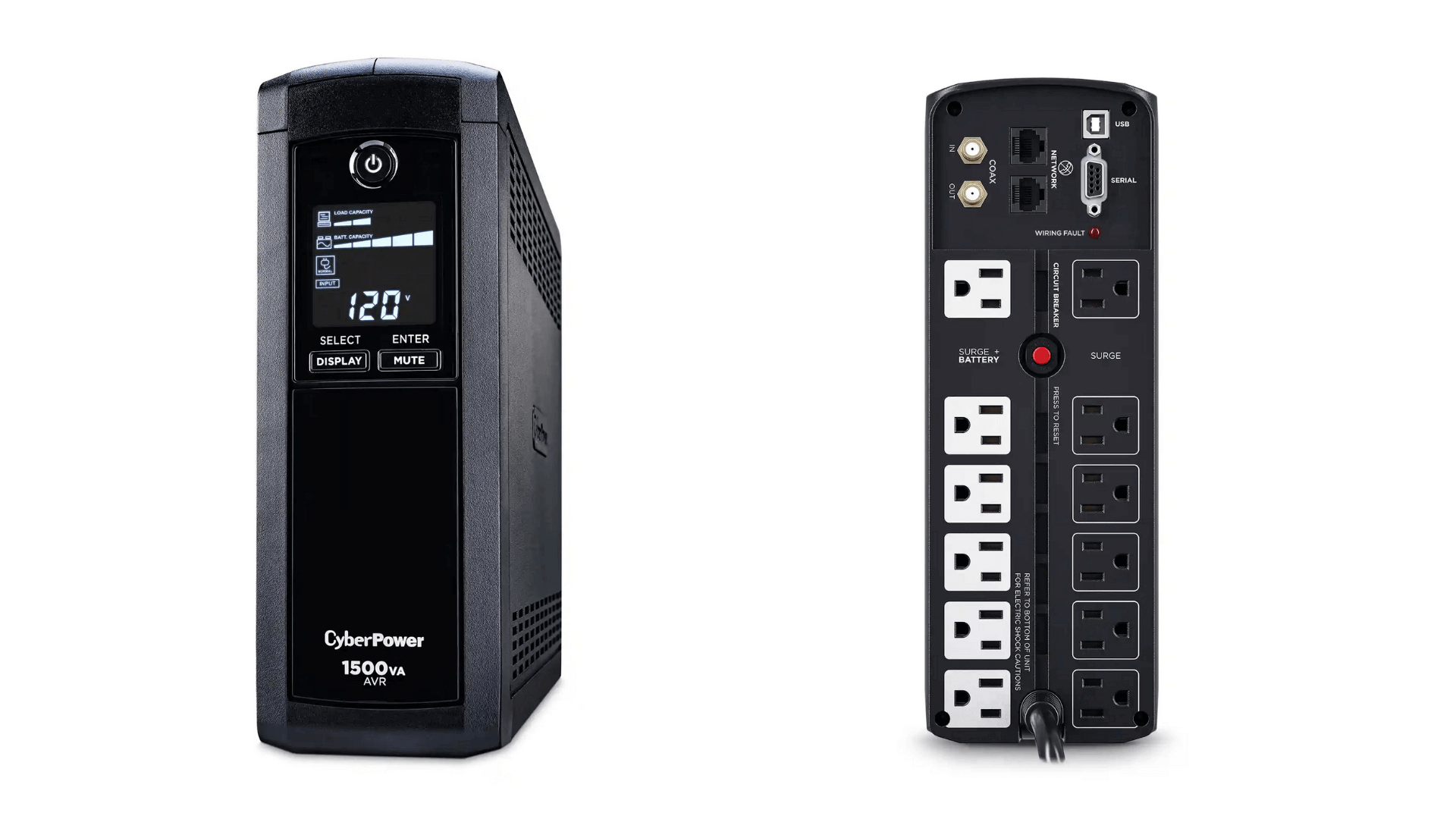 [content-egg module=Amazon products="us-B000FBK3QK" template=list]

This 900 Watts UPS system tops our list as it does the best job in ensuring your gaming workstation is in place. It has an extra transformer that automatically corrects power variations and will reduce usage by close to 75%. It is one of the best models and is widely known for its durability, efficiency, and reliability.

Gaming PCs consume more than normal energy and when you're deep in a mission, a UPS like this will help you save all your progress in good time. It is a fairly lightweight UPS, coming at 25 pounds and has 12 outlets with half being surge protected. It also has an intuitive LCD display which shows voltage reading, on/off switches, among other features.
Pros
High-quality digital LCD display
Telephone line data protection
Larger capacity 1500VA/ 900W
2. APC BR1500VG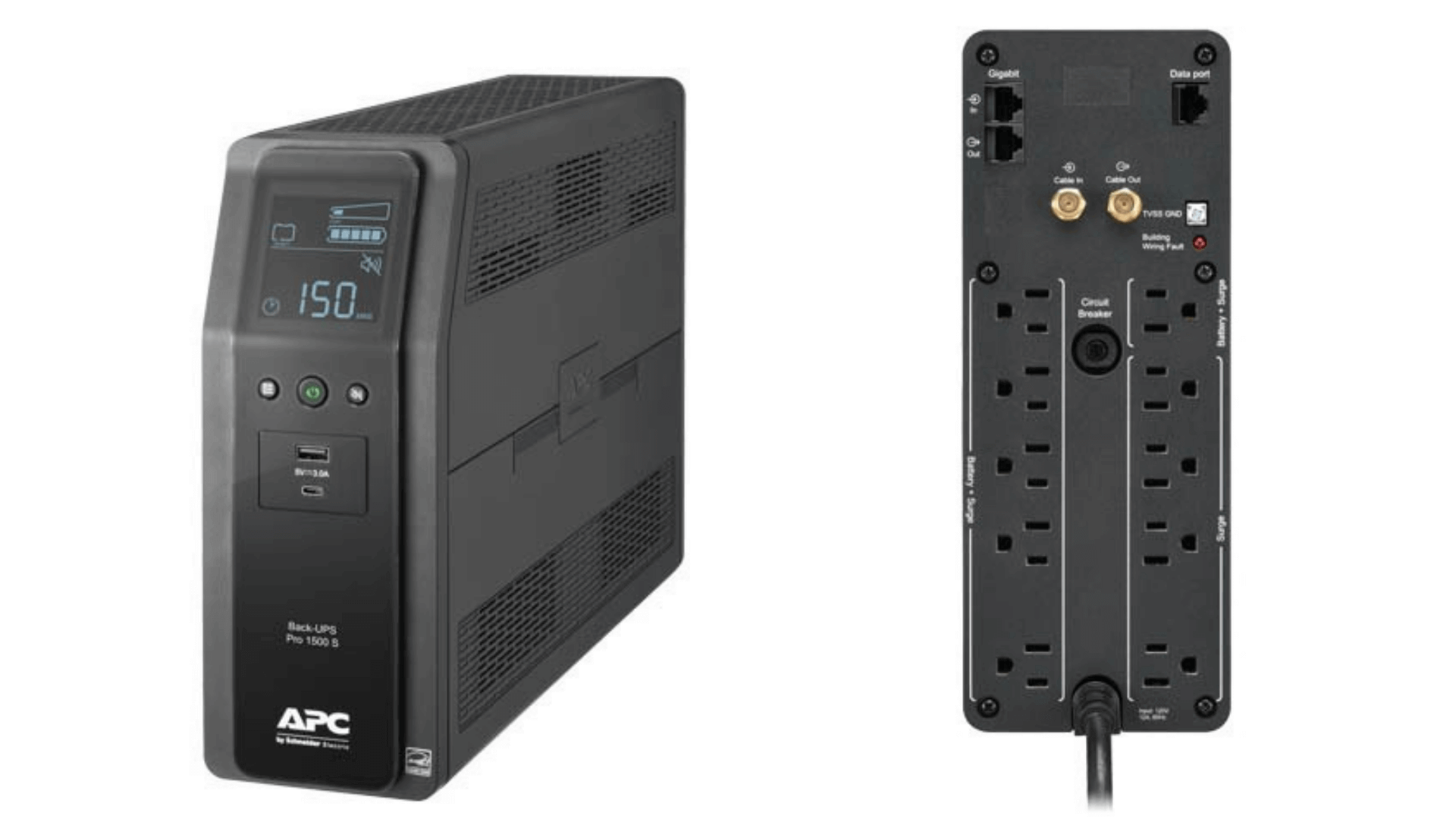 [content-egg module=Amazon products="us-B06VY6FXMM" template=list]

The APC BR1500VG is a great fit for gaming PCs and their accessories. It can run for 1hr and 13 minutes under a 100watt-load which is probably more than enough time to back up all your gaming progress. The UPS has a total of 10 outlets with 5 outlets for surge protection and 5 for surge and backup protection. Apart from your gaming PC, your TV and wifi will all be safe by this UPS. It is also a great UPS for data storage protection in routers and telephone lines.

This UPS has a capacity of 900W and 1500VA which is enough to keep all your devices on for quite some time.
Pros
Automatic voltage regulation
Great LCD display system
10 total outlets
3. APC BE550G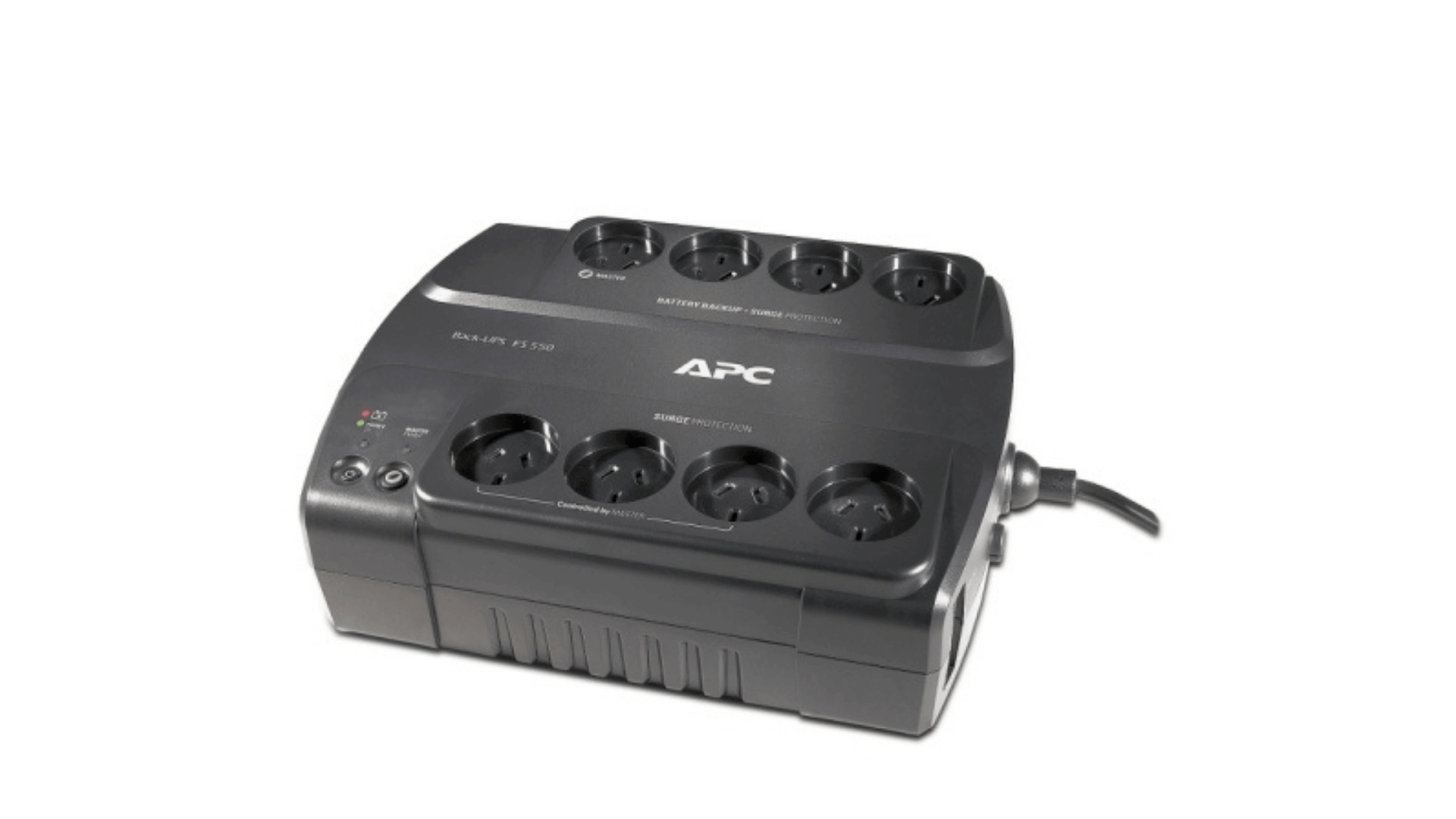 [content-egg module=Amazon products="us-B0019804U8" template=list]

APC has another line of UPS that will be perfect for gaming die-hards. Power surges have an interesting trend of coming in when you are on your last mission or last level. Luckily, if you want to save your game in time, consider this back-up UPS. It comes with a total of 8 outlets and will give you the flexibility you need for multiple devices.

Also, the product comes with nice audio and video features that allow you to fully utilize the UPS. The large LED display which shows the status of the device and a four-stage showing data system.
Pros
LED display
550VA backup system
Visual and audio indicators
4. Tripp Lite 850VA UPS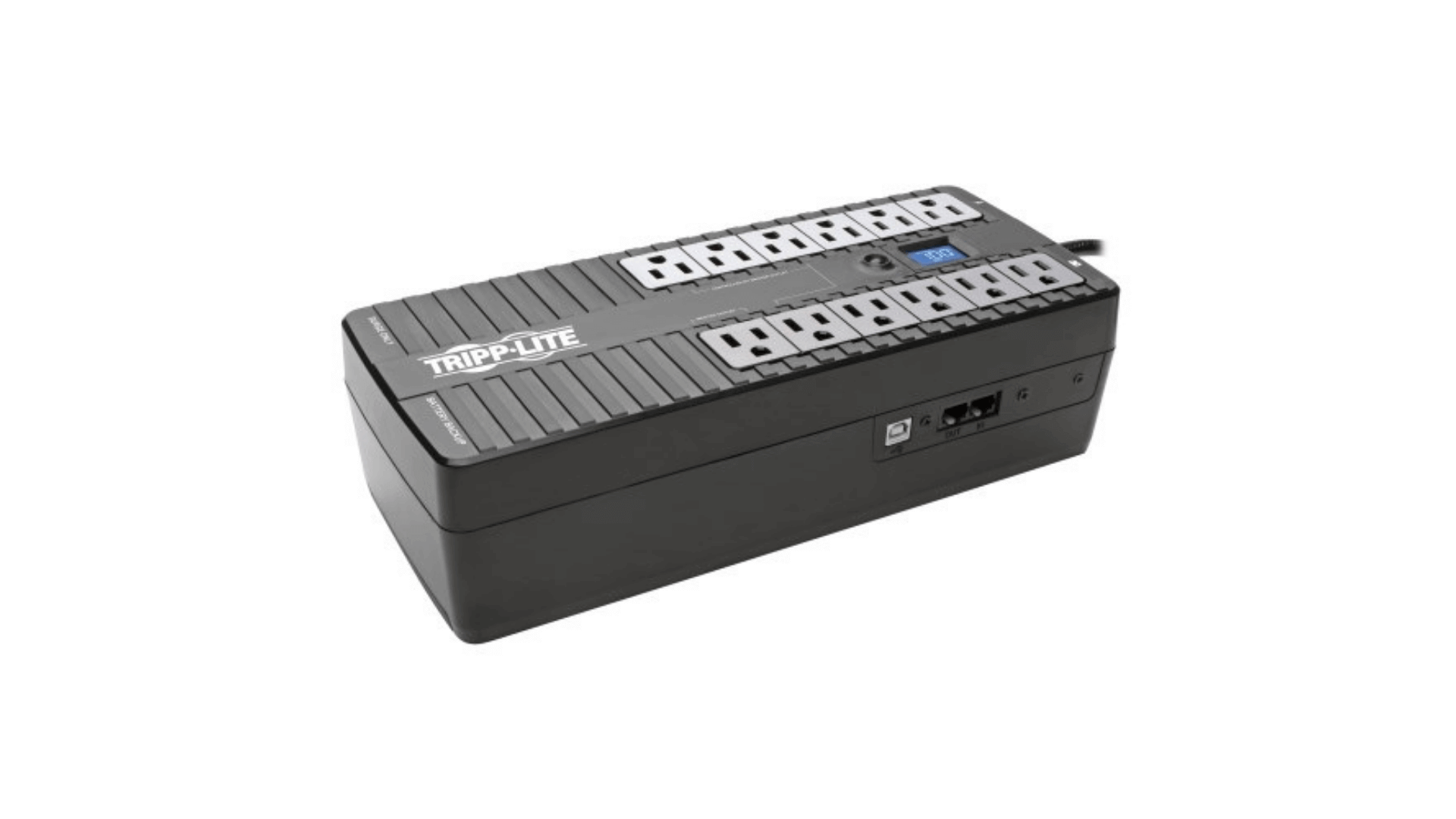 [content-egg module=Amazon products="us-B004ZMESXE" template=list]

In the next line of gaming UPS, is the Tripp Lite 850VA with a mountable build and visible LCD screens to indicate runtime in case of a blackout. It's a great UPS to back-up all your gaming PC, monitor, and other critical gaming accessories. The UPS comes with six surge protection outlets for different kinds of devices like router, telephone line, etc.

Plus, it has four eco outlets that allow you to reduce energy consumption and save on your next utility bill. That's actually amazing considering gaming requires a lot of graphics and consequently power consumption. The in-built LCD screen shows a lot of useful functions like load wattage, runtime, eco mode, and update. The UPS also has an auto shut feature that you can set up whenever you are away or waiting for that huge game to download on your PC.
Pros
Illuminated LCD screen
Energy-saving outlet
Lightweight (7.35lbs)
850VA/ 425W battery backup system
5. APC BE600M1
[content-egg module=Amazon products="us-B01FWAZEIU" template=list]

By now you've already noticed several brands of gaming UPS from APC. That's because they are a leader in this realm and have some amazing brands that not only come at a wide price point but also efficiently made. The APC BE600M1 is no doubt suited for gaming and high-performance devices with multiple power outlets.

For the ultimate gaming experience, you need an uninterrupted power supply and the APC BE600M1 does exactly that. It has all the features from APC including its mountable feature that makes it fit easily in a limited space.
Pros
7 power outlets
Lightweight
Wall mountable
6. Amazon Basics Standby UPS 600VA 360W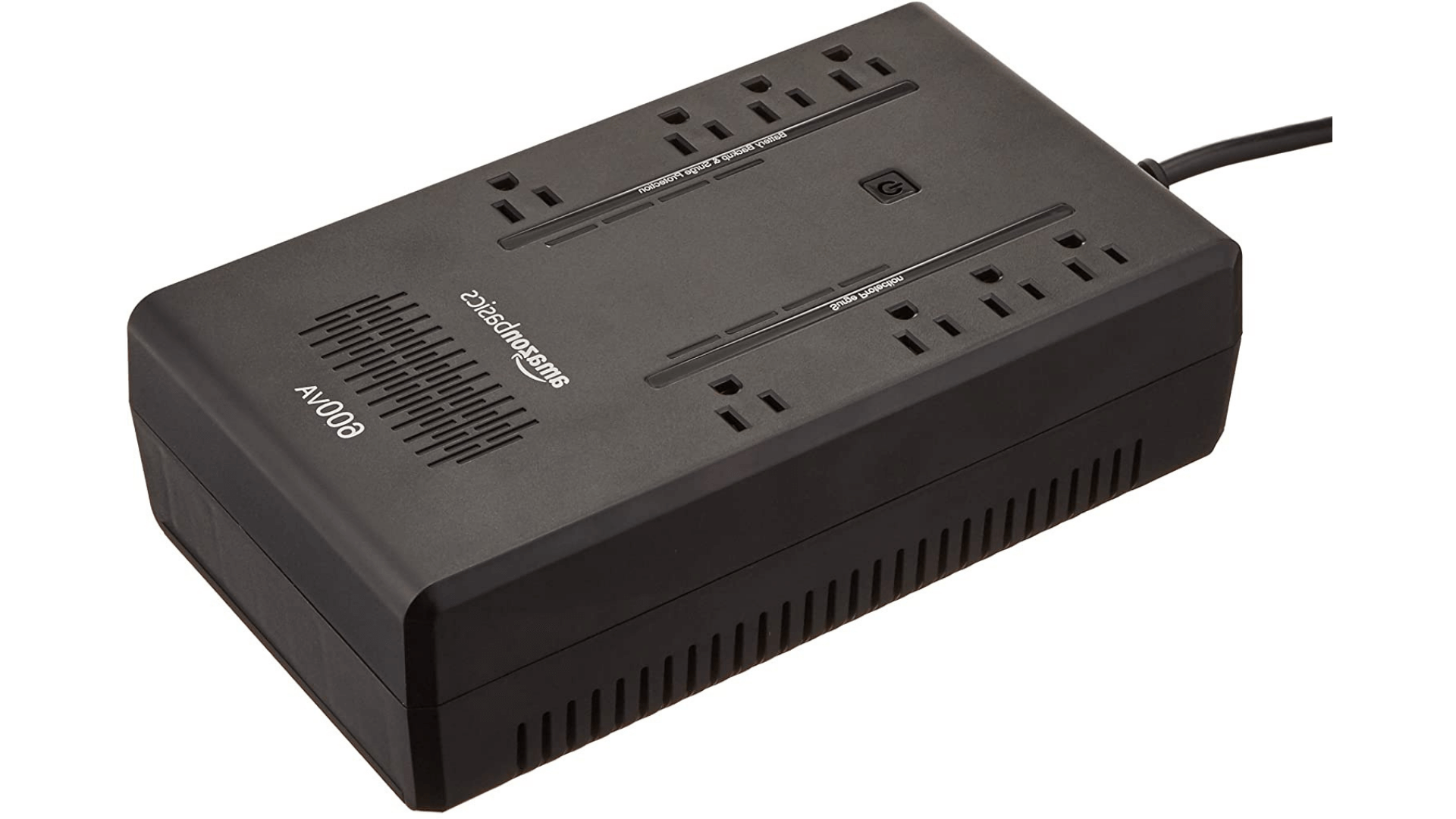 [content-egg module=Amazon products="us-B073Q48YGF" template=list]

Power surge protectors can become pretty expensive, especially the top-recommended ones for gaming. But, there are also cheaper ones that have similar capabilities but for a lesser number of devices or wattage. Amazon Basics Standby Ups is the perfect selection and great for entry-level gamers.

It comes with eight outlets, half of which come with a battery backup, the rest use a certified five-foot cord. Since this device is made to be as affordable as possible, most features are capped and it might not be ideal for multiple gaming accessories.
Pros
Cheap
Great value for money
Compact
7. BXTERRA UPS BM850AVRLCD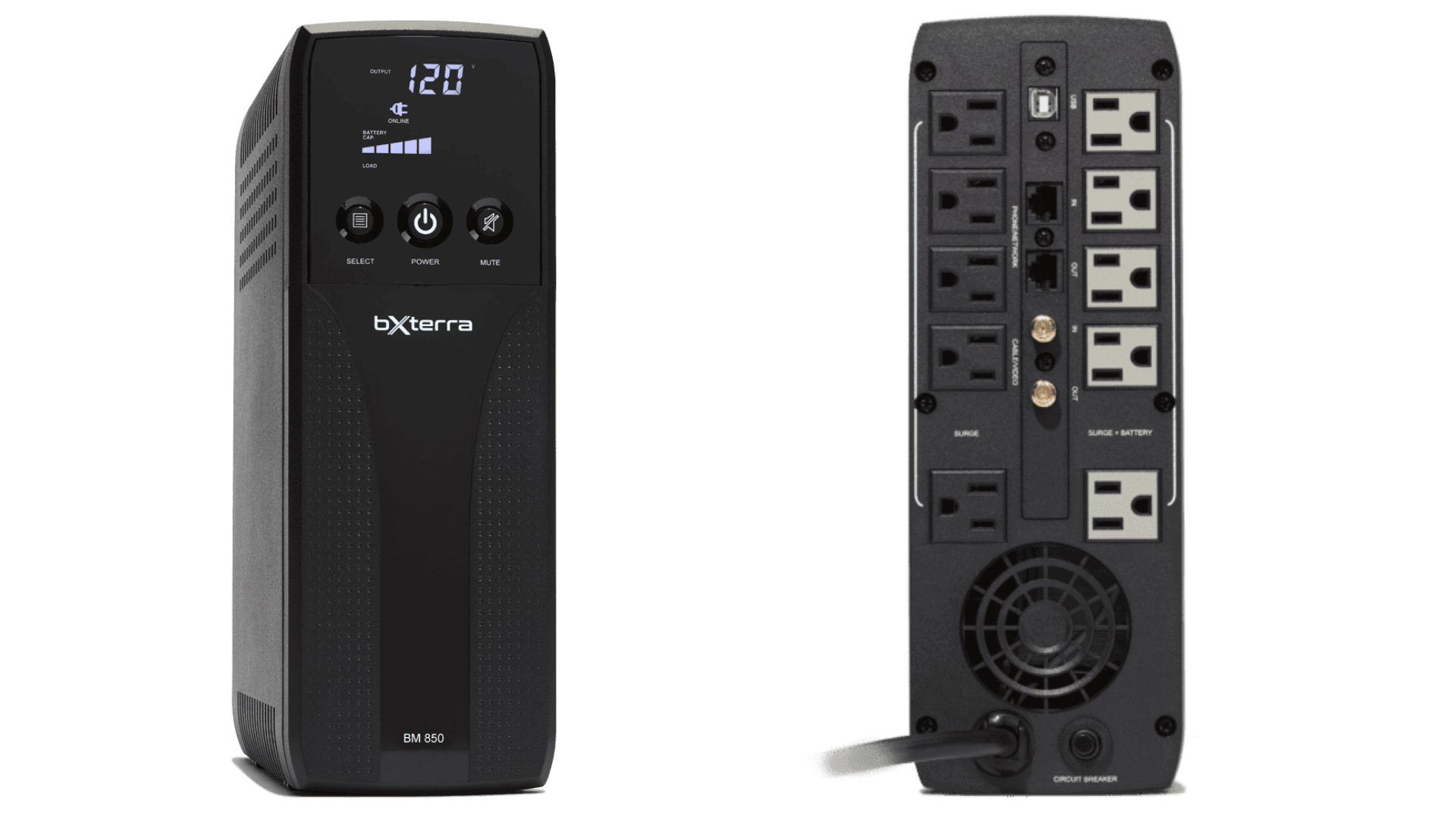 [content-egg module=Amazon products="us-B08GRY1W93" template=list]

Finishing off our list is this smart UPS from Bxterra. It is indeed an intelligent UPS as it comes with all the smart features such as augmented AVR, 10 outlets, and a replaceable battery. It has a pretty awesome design and can be easily mistaken for other high-tech components.

If you value aesthetics as much as performance then this is your go-to UPS. It's sharp-looking and still gets to give you the kind of smoothness you'd want while gaming.
Pros
Amazing design
Setting up is a breeze
Enough outlets for gaming accessories
Great LCD look
What to Look for When looking for the best gaming UPS
It is easy to overlook a UPS as essential for gaming because it is not actually needed to run a game. However, if you live in blackout-prone areas you might want to start looking for one. IN order to find the best UPS for gaming, consider these quick tips:
Max Wattage
The maximum wattage Having gaming in mind, it is best to check on the wattage of any UPS. Gaming is extremely power-hungry and can go well over the 1000W mark.
Warranty
Though warranty is an important aspect of buying just about any product, it is worth mentioning. Go for devices with the longest warranty periods.
Power outlets
Depending on the number of devices you want to connect, check if your required UPS has enough outlets for your gaming devices.
Runtime
Longer runtime allows you to save games and gives more wiggle room to do extra things.
Why do you need a gaming UPS
The difference between a normal computer and a gaming computer is night and day. A normal computer will use less energy while the high graphics in gaming computers require high wattages.
A gaming UPS will help you save your games while playing and prevent you from repeating a mission all over. They are also important when you are doing online updates, or downloading a newer version of a PC game.
Conclusion
This review contains the list of best gaming UPS from top manufacturers in the market. Each UPS had its own perks, some offering power loads up to 3000VA. Probably one of the most important aspects to look for while looking for the best gaming UPS would be the maximum wattage. Each of the UPS listed above has its fair share of perks and might be great for backup during gaming. But still, it is not exhaustive and you can explore other models too.