A typical gamer can spend hours on end, day after day in front of their computer.
If you're someone who does this, then I'm sure you've come across the unspoken ritual that is CS GO Bhop servers.
Whether you're a casual player or hardcore expert, these servers are fun for just about everyone!
After all, what's not to love about hopping around at ridiculously fast speeds and being able to hit those perfect jumps?
The best thing is that there are plenty of CS GO servers out there with mods like surf maps where bhops are more than possible.
So if you're looking for some good times in your favorite game but don't want the hassle of finding a server yourself, check out our picks for the best CS GO bhop servers!
5 Best CS GO Bhop Servers
The internet is filled with many CS GO bhop servers, but the best one is the one that runs well and provides a glitch-free gameplay to the gamers. So, here's our list of some of the best CS GO bhop servers in the business.
1. Cybershoke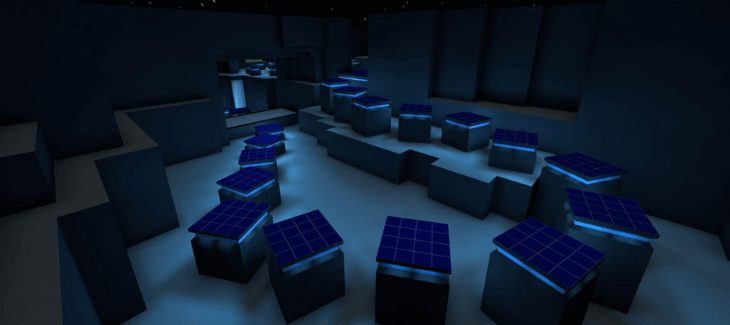 Cybershoke is a very popular CS GO Bhop server host, and I call them a server host simply because they have over 50 Bhop servers you can join.
Yes.... 50 Bhop servers!
With thousands of players joining in every day, these servers have a vast array of moderators to ensure that players follow the server rules and regulations.
This indeed is one of the best CS GO Bhop servers out there for the Bhoppers as it provides enjoyable gameplay all without any issues or maintenance work.
All you must do is connect to the appropriate IP (which is allocated based on your geolocation) and enjoy some good gaming experience.
50+ CSGO Bhop servers
Thousands of players per day
Wide variety of moderators to ensure fair gameplay
Easy to connect and play
Cybershoke is the perfect place for CSGO gamers if you're in Europe.
Cybershoke CS GO Bhop Server IP: https://cybershoke.net/servers/bhop
Cybershoke Website: https://cybershoke.net/
Cybershoke Discord: N/A
2. Killzone Gaming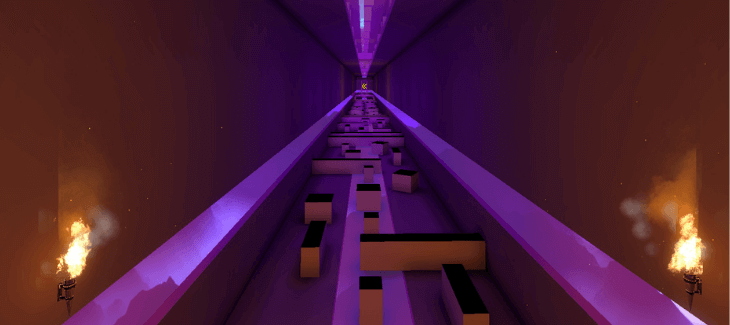 Killzone Gaming has one of the best CS GO Bhop servers with a rotation of gamers 24 hours a day, 7 days per week (a feat not many servers can pull off).
The server gives complete room for Bhoppers to demonstrate their true talent and may be crowned the ultimate Bhop champion.
Just kidding but the server provides complete security to its players, and a team of competent moderators to ensure smooth running of the server.
In case of any issue, the players can immediately lodge a complaint and the team will assess the complaint and take appropriate action.
A safe and secure environment for gaming
Competitive with a rotation of gamers to provide more challenges
Experienced moderators that can handle issues in-game efficiently
Easily connects with other players
Boasting 100's of active players at any time across their network, The Killzone Gaming Bhop server is definitely one of the finest CS GO Bhop servers available in the community.
Killzone Gaming Bhop Server IP: 139.99.144.77:27035
Killzone Gaming Website: https://kzg.gg/
Killzone Gaming Discord: https://discord.gg/kzg
3. Edge Gamers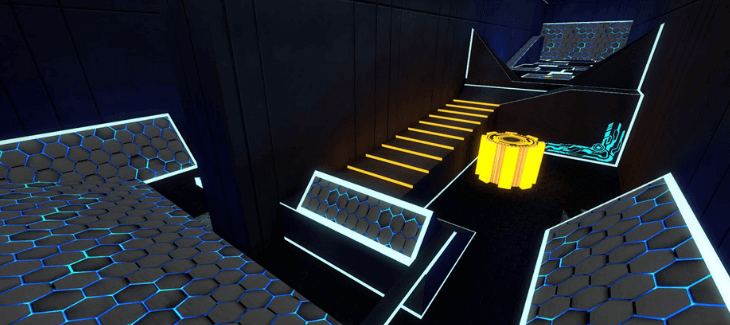 Edge Gamers (who also run one of the best CS GO Jailbreak servers) has one of the best CS GO Bhop server and other services to help the players in improving their CS GO movement skills.
The players on the eGO Bhop server understand the in-depth gaming concept of Bhop movement and the players are super helpful. This makes it a great place for new players to hone their skills with Bunny hopping.
The eGO community is also very inviting with lots of updates, meetings and events.
Play with real people
Practice on a custom map
Get some feedback from the eGO community
Be part of an active and fun CS GO server
This server is definitely a one-stop-shop for all the CS GO players willing to learn the art of bunny hopping.
Edge Gamers Bhop Server IP: 74.91.124.34 :27015
Edge Gamers Website: https://www.edgegamers.com/
Edge Gamers Discord: https://discord.gg/edgegamers
4. Karma Gaming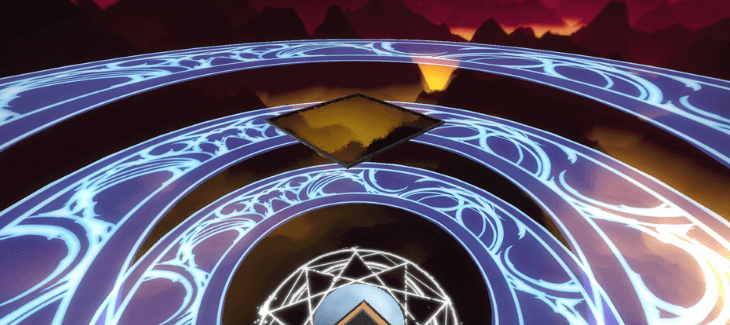 Karma Gaming is managed by a group of highly experienced administrators and players who provide the ultimate gaming experience to the players.
What makes this server different is its not just a normal Bhop server, it is actually an AWP Bhop server with Auto hop and No Spread. This means you can hold space bar and move around the map at insane speeds while also trying your hardest to hit your AWP shots.
This gives the server a more , fast paced and competitive feel. They also have a store with Wings, Masks, Glasses, Grenade trails and so much more.
This makes the server a more personal and custom experience.
Fast paced, competitive Bhop server.
Unique and innovative server.
Professional Staff with intimate knowledge of the game.
Community-driven support network for new players
Check out Karma Gaming today!
Karma Gaming Bhop Server IP: 172.93.101.24:27027
Karma Gaming Website: https://karma-gaming.net/
Karma Gaming Discord: http://karma-gaming.net/go/discord
5. GasterGaming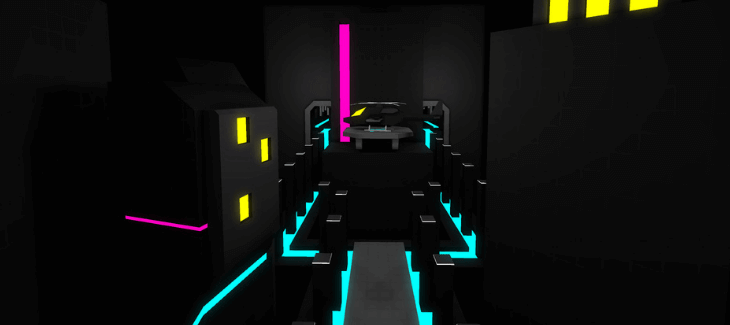 GasterGaming is a renowned CS GO Bhop server website created with a motive to provide the best services to the bhoppers.
They also have a team of skilled moderators watching the server and helping the players achieve out their goals. All you must do is join the server, and start having fun.
You can also chat with your fellow players in their active Discord and make new friends which should help you develop new networking ties.
The server is free to use and easily accessible by everyone in the community.
However, this community is half about selling you a CS GO server, and being an actual gaming community. Which is why it's less popular in comparison to Cybershoke, Karma Gaming, Killzone Gaming and Edge Gamers.
Fast and Easy server access
Dedicated moderators to keep the players happy.
Chat with fellow players in their active Discord server for a fun vibe.
Free to use, top-notch CS GO Bhop services
But still, the server itself is great, so this may be the best CS GO Bhop server for you.
GasterGaming Bhop Server IP: 65.0.148.89:27015
GasterGaming Website: https://gastergaming.com/
GasterGaming Discord: http://discord.gg/gastergaming
What Is A CS GO Bhop Server?
Bhop stands for Bunny Hop, a player-defined technique that enables a player to reach the utmost heights of the game's capability. This allows competitive players to reach higher locations on the map known as the high ground, where they can observe more of the map and plan their next move/ shot.
Bhop servers are special servers wherein players join with the server, and can enjoy the gameplay of bouncing on the walls at a very high speed. These servers are hosted on the community servers and can be found all around the world.
The servers can be played at any time and are usually named by a word pun (Arbeit Macht Frei), so that players can identify a bhop server right away when searching.
CS GO is a world-wide phenomenon among gamers of all age groups and has become one of the most played online first-person shooter games. With its high-end operation and gameplay, the game has been a big hit among players.
The game has been designed by the world-famous Counter Strike: Source and is powered by Source engine bringing forth the ultimate experience for gamers.
With the availability of many servers (Such as CS GO Bhop Servers), the game has picked up the baton of becoming the world-class action gaming platform online, and is being played by millions of gamers across the globe.
But among the myriad of CS GO servers, the one that truly shines are the CS GO Bhop Servers.
Final Words
One thing is clear, bhopping is now becoming a mainstream feature among CS GO players, which makes the game even more fun and interesting (which was always awesome already).
However, they need a lot of practice as it requires a lot of practice to get good. But this has nothing to do with the CS GO bhop servers, as anyone can enjoy quality gameplay with ease and a simple user-interface.
So that's it for now, hope that we helped you in some way or other. Happy Bunny Hopping!
Looking for more ways you can improve your movement? Then check out our list of the best CS GO surf servers.