Free Period: Novermber 19th – 26th 2020
Challenging both Eve Online and Star Citizen, Elite Dangerous, has always been hot on the tail of these space fairing giants from the beginning. With vast open spaces to explore and seemingly never-ending content, Elite Dangerous offers an in depth and challenging universe full of beautiful graphics and a cutthroat, dog eat dog world.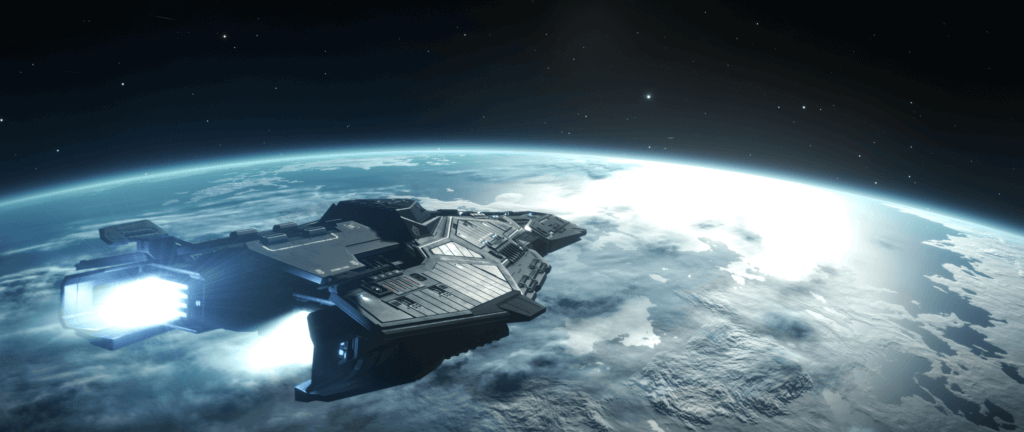 Is Elite Dangerous Free To Play?
Elite Dangerous, as of the 19th of November 2020, is available to "Purchase" for Free (Meaning you will now own a copy of the game at no cost) if you purchase it on the Epic Games store between now and the 26th of November 2020. After this period of time the game will finish its free period on the store and you will have to purchase it at the normal or discounted price.
It is highly recommended you pick up this sweet deal as it's free and even if you don't feel like it now, you are able to play it at any point in the future. Just log into/ create an account on the Epic Games store and "Purchase" the game for free. You don't even need to download it.
In Short, Elite Dangerous is FREE To Play if you pick up a copy before the 26th of November 2020.
What Is Elite Dangerous
What better way to show you exactly what the game offers than viewing the most recent game trailer. Check out the most recent Official Elite Dangerous: Horizons Trailer that came out on the 27th October 2020.
Elite Dangerous Discord
Looking for people to play Elite Dangerous with? Join our GhostCap Gaming community today! We strive to be the largest Oceanic and Asia Pacific gamming community. Otherwise check out this amazing list of options you have with either sub reddits and other discords.
Elite Dangerous On Epic Game Store
Don't want to open another tab? Check out this Elite Dangerous Epic Store Link HERE! With a top critic average of 79/100 and a 100% discount until the 26th you will be kicking yourself if you missed this one. So now that you have the game, can you even run it? Let's check out the recommended specs aganist the minimum requirements to see if your rig has what it takes to join this massive multiplayer open world environment.