People of all age, profession and mindset show a great addiction towards Minecraft. This godfather of sandbox games has taken over the world and explores it deep and wide. Dedicated at its best, Minecraft is one of the most successful games of all time encompassing many Minecraft Mods which keep its popularity alive.
Minecraft challenge servers can be considered one of the best alternative to play rather than playing high-end games and investing a large amount of money to have fun. This way, every user can become a creator of their own world by arranging blocks of different materials and assigning different functions which they want to create in that world. The whole game is built upon its rule set i.e. "Only you, the player".
Nothing is pre-defined, there are no end-goals and the player decides how the game should be played. So, we are here with a tutorial on the best Minecraft Challenges, from survival, to creative mode, here is the list of top 4 Minecraft challenge servers.
But before we dive into the list let's first understand what challenge servers are.
What Are Minecraft Challenge Servers?
Challenge servers are popular among many platforms and Minecraft is no exception to that. The difference with Minecraft challenge servers is that these servers have been organized in a way to entice players to meet a set of conditions of which they get rewarded.
The whole challenge is quite minimal and simple, just a set of tasks or conditions which are crafted through a storyline. The most interesting part is that there are very few Minecraft challenge servers in the world at the moment so these can offer really unique experiences.
To keep this list as short as possible, here is the important part, 4 Minecraft challenge servers are listed below.
4 Best Challenge Servers For Minecraft:
Gamers across the globe are accepting no challenge that comes before them to be tough. They are not simply giving up the fight, but they are rather trying to solve these problems differently. With the addition of variety of game modes to Minecraft, Minecraft challenge servers have become extremely popular.
These servers provide special gameplay where gamers would have to sneak their way through the world, in order to try and reach the end of the game. Such servers are actually a great way to enjoy certain aspects of Minecraft without having to build something of their own. Mostly, these Minecraft challenge servers consist of one main map, which would be required to be explored in order to reach the end, and each map can be differently designed.
The players have to carefully select ways through so they can keep moving ahead, which will also depend on the different Minecraft features whether they have been enabled or not. Many Minecraft challenge servers consist of dungeons with a lot of puzzles and mods that change the atmosphere of the environment.
The gamer has to collect different items to unlock different rooms and try to reach the end of the game. We present to you our list of the best Minecraft challenge servers, so let us begin with our list:
1. Skills Min
er:

Skills Miner is a simple yet fun and entertaining Minecraft challenge server. The uniqueness of this server can be easily judged by the name. This server automatically calculates the progress made by the player automatically.
In simple terms, it means that a player cannot restart the server in the middle. Upon restarting the Challenge, the player will have to start over from the beginning. The server only allows you to continue previously started challenges. You may miss the rewards which have been obtained during the challenge. The Skills Miner has been set with 72 challenges so far. And each challenge has a certain set of conditions to be met in order to get rewarded.
These challenges feature varying difficulties and the difficulty level is inversely proportional to the reward. Each challenge has been set with different roles to play and different way of completing it. This server has incredible potential, which is completely controlled by the players. All rewards can only be claimed by spending accumulated skill points on the rewards.
When you claim a reward it will be kept with you until you complete the challenge. In order to complete a challenge, you must earn a certain amount of skill points. You may earn your skill points by completing various activities. As long as you're not cheating by using mods, you should be able to complete the challenges within a reasonable amount of time.
With tons of fun, Skills Miner is at the top of our list of best Minecraft Challenge Servers.
2. CraftIndiaMC: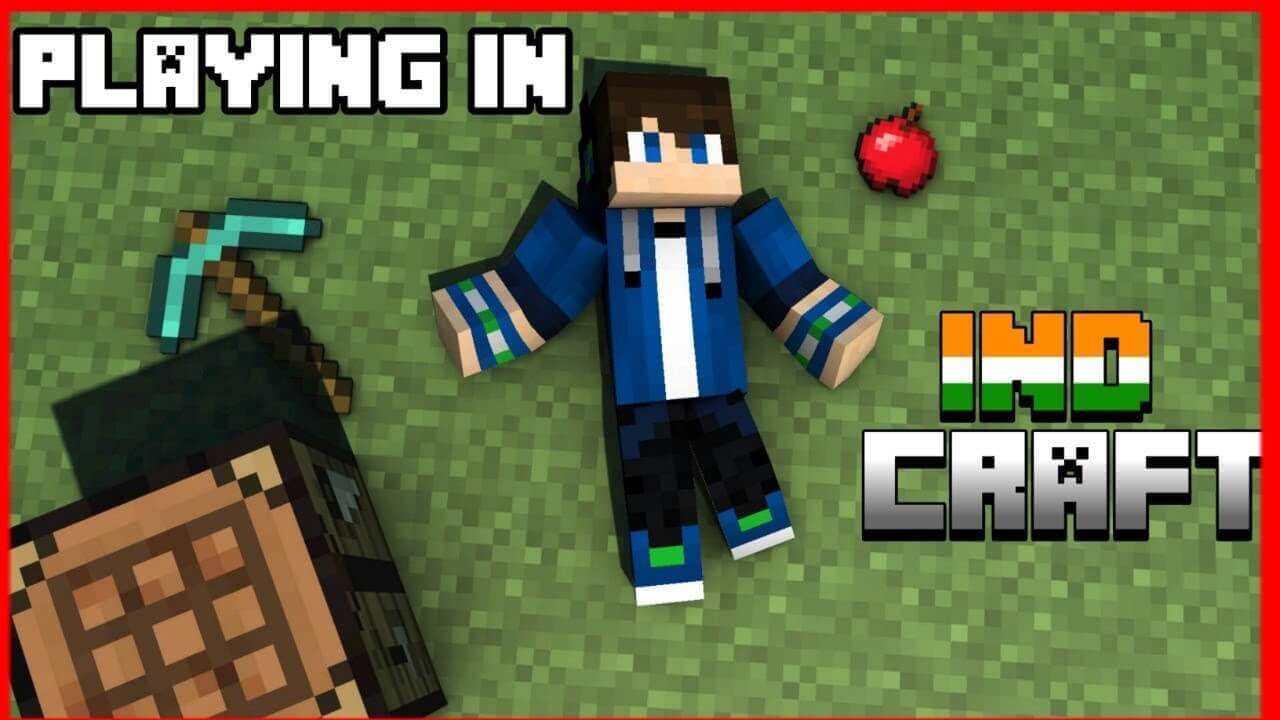 CraftIndiaMC is one of the best Minecraft challenge servers which has gained popularity within a short period of time and has met many milestones. This server has been created by Minecraft players, for Minecraft players.
The server consists of around 70 players from across the globe and covers multiple versions of Minecraft. As you might know that Challenges are all about completing a set of conditions or a puzzle and getting rewarded for the same. If you are looking for an interesting Minecraft experience, with some hidden secrets and easter eggs, then this server is just for you.
You will meet the characters of the epic TV series, Game of Thrones in this server. They will guide you through the server and will help you out whenever you need. The players can play as a Lannister, White, Grey, Night's Watchmen and Wildings. The server has recently been updated to version 1.8 and there are plenty of things to do.
You can play in survival and creative mode in BOTH the single-player and multiplayer modes. The server has a really nicely done spawn, where you can find the unique mini-games and awesome events. The server has a brilliant team of moderators and each one of them has been assigned a different task. They ensure that the server is running smoothly and all the players feel comfortable. There's a new feature implemented in CraftIndiaMG which allows the player to download the v1.8 update and use it in the single-player.
Usually, the server keeps download links for its clients, so without a client, it's impossible to play. But, with this new feature, you can now play even without downloading the update. The server is hosted in London, UK and has been hosted continuously for 2 years now. So, you can make the right decision of joining CraftIndiaMG.
3. XylonRealms: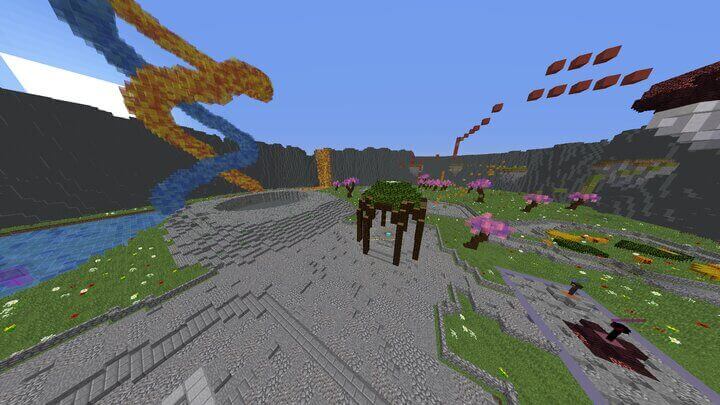 XylonRealms is a well-crafted Minecraft Challenge server which can be considered of one the finest servers at the moment. This server keeps itself updated continuously and keeps on adding new things and features to it with every update. The server contains a total of 40 different challenges with different ways to complete them. It is hosted in Brazil and is available in both Portuguese and English. It even has a very good connection to most parts of the USA with under 150ms.
It is a brilliant server and is hosted on a reliable dedicated server across multiple locations. The world map is completely randomly generated and it's a brilliant idea to add changes to it. It means that each time you restart the server, the world map will be different and so will be the conditions. In XylonRealms, the player will have to get over a lot of obstacles, using their keen knowledge of Minecraft. In addition, there will be a huge variety of items which are divided into different categories. The theme of this server is really unique and doesn't have just one particular theme. It is a mix of medieval, modern and technology.
This server is ideal for people who love to spend time in the Minecraft world but, don't want to do anything. The challenges are set in such a way that players have to fight situations without having to build anything. This server is really easy and fun to play. It is a delight for players to have to figure out the puzzles themselves.
4. The Labyrinth of Sordrin: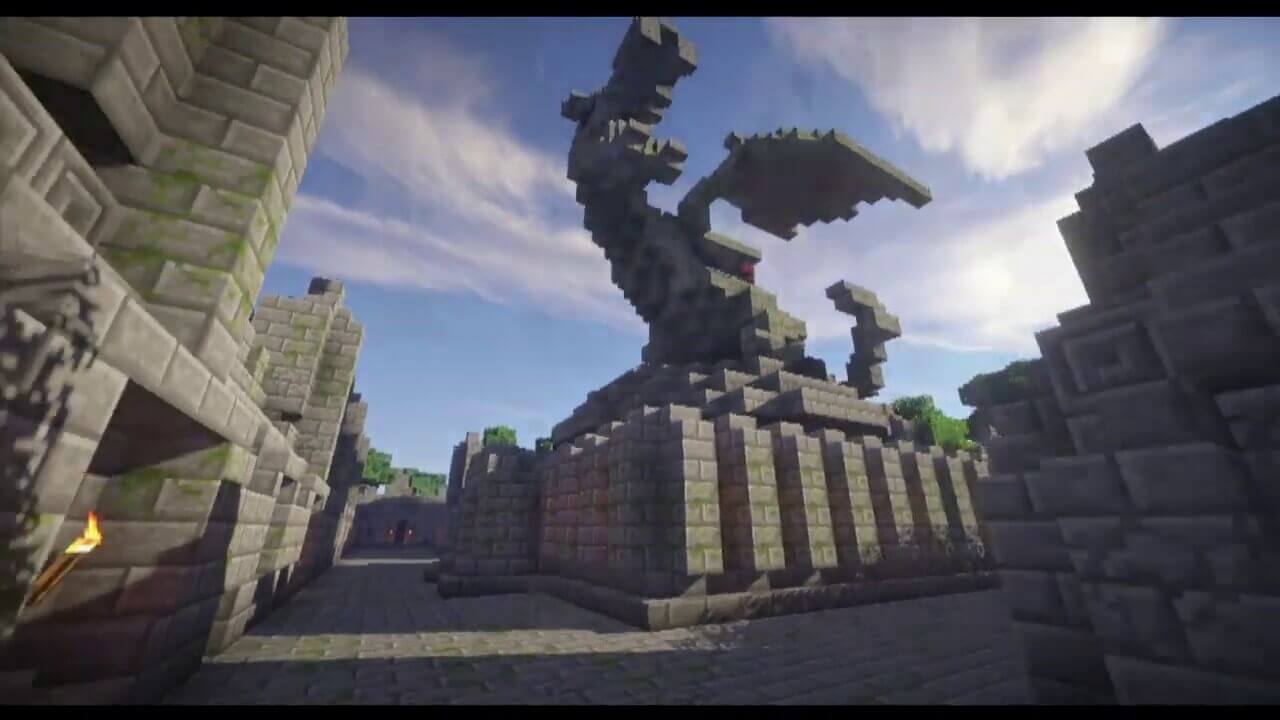 The Labyrinth of Sordrin is one of the most popular Minecraft challenge servers in the world and is currently one of the best servers in its niche. It has many unique features and an active and creative team.
Its players can expect a whole bunch of features which have been requested by the players. The server has a wide range of game modes, items and equipment and the best part is that the server admins are really responsive to the players and their evolving needs and expectations.
On this server, you will require to go through a maze and overcome all the obstacles. The difficultly level of the server and the challenges vary from time to time according to the choices made by the players.
There are tons of different blocks included in this server and the players get to craft tons of useful items in order to move forward in the game. The progression in this server is quite linear, and you will have to start from scratch even if you complete a map.
Conclusion
We have listed down the best Minecraft Challenge servers of 2021 and they are undoubtedly perfect for players who love a challenge. These servers are available in many different versions of Minecraft and there is much to look forward to.
If you're an avid gamer like many others, then you should make time for challenging yourself and take on the fun. If you want to start your own challenge Minecraft server then check out our guide here