Are you ready to embark on a thrilling journey filled with excitement, exploration, and thrilling challenges? Look no further, because we have compiled a list of the best Ark PVE servers that will take your gaming experience to the next level.
Ark: Survival Evolved has been captivating the gaming world since its release in 2015, offering a unique combination of survival, crafting, and taming mechanics set in a beautiful prehistoric world filled with dangerous creatures and natural resources. While the game's PVP mode can be thrilling, many players prefer the camaraderie and collaborative aspects of the PVE (Player versus Environment) mode. This is where our list of the best Ark PVE servers comes in.
In this comprehensive guide, we will delve into the top 10 Ark PVE servers that provide the best gaming experience for players looking for a challenge without the constant threat of other players. From servers with immersive storylines and unique gameplay features to those offering a more casual and relaxed atmosphere, our list has something for everyone. Each server on our list will be accompanied by key features and reasons why they stand out in the Ark PVE universe.
So buckle up, grab your gear, and prepare to embark on an unforgettable adventure in the vast world of Ark: Survival Evolved!
4 Best Ark PVE Servers
Here are our picks of the best PVE Ark servers right now.
1. ThugsArk Cluster -10 Maps PVP & PVE-Increased Rates-Mods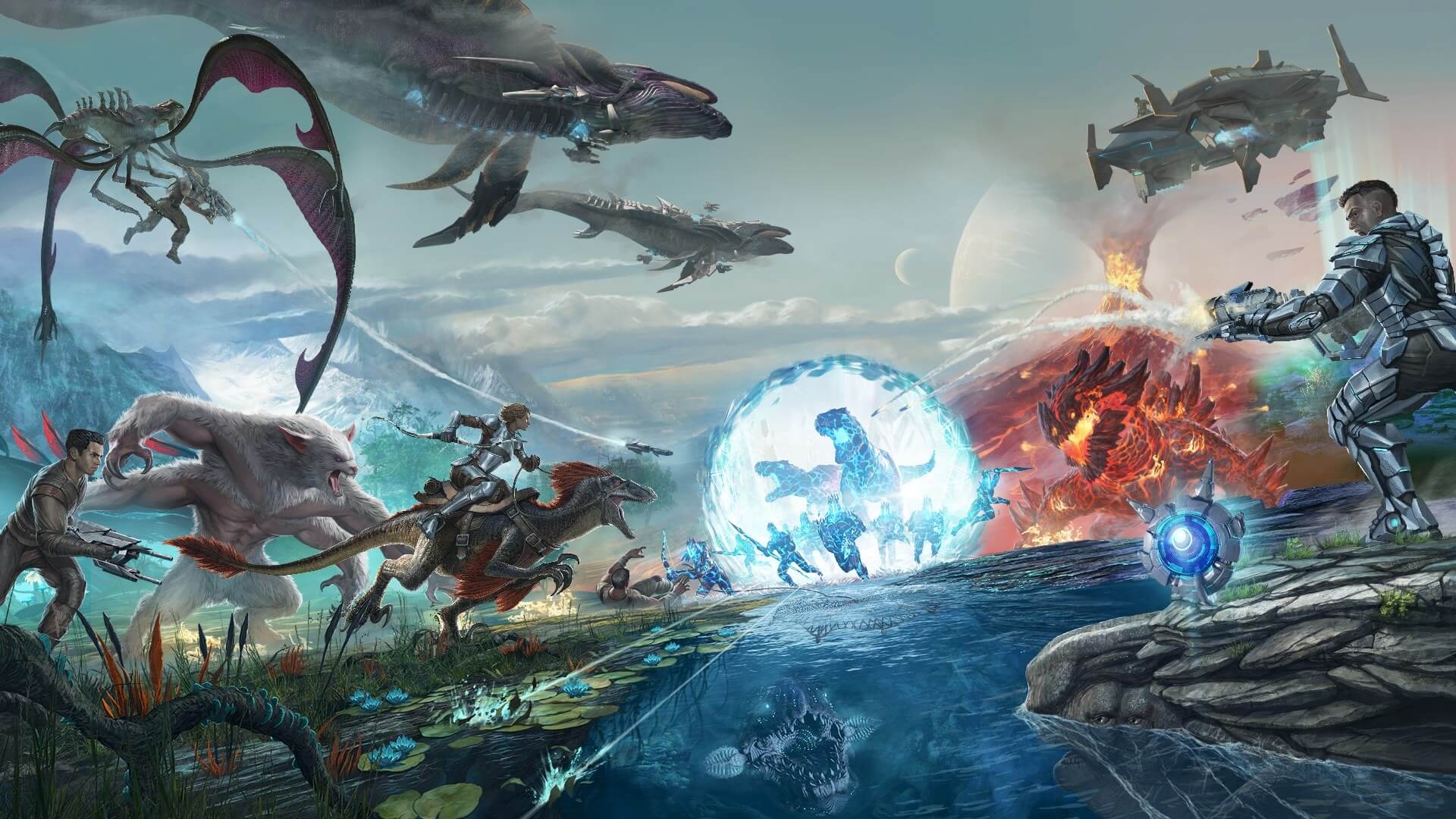 Embark on a thrilling Ark adventure with the ThugsArk Cluster, featuring a mix of PVE and PVP maps, increased rates, and a range of mods to enhance your gameplay experience.
Key Features:
PVE and PVP maps: 6 PVE maps and 4 PVP maps, all clustered together for an engaging mix of game modes.
Server rates: PVP maps offer higher rates and better drops to encourage competitive gameplay, while PVE maps feature slightly increased supply drop quality.
Active admins: Responsive and helpful admins who do not interfere with PVP or server politics.
Community involvement: Open to suggestions and voting on changes to the cluster as a community.
Plugins: A variety of plugins, including Cross Cluster Chat, ArkShop, Kits, Points, Vote Rewards, Weekend Rates, and more.
Rules: Basic rules to ensure a respectful gaming environment, with additional rules determined as necessary.
Join ThugsArk Cluster and experience the excitement of both PVE and PVP, supported by an active community and responsive admins, ensuring a gaming experience like no other.
Server IP: 85.190.154.179:27019
2. Ethereal Dominion | PvE | Fjordur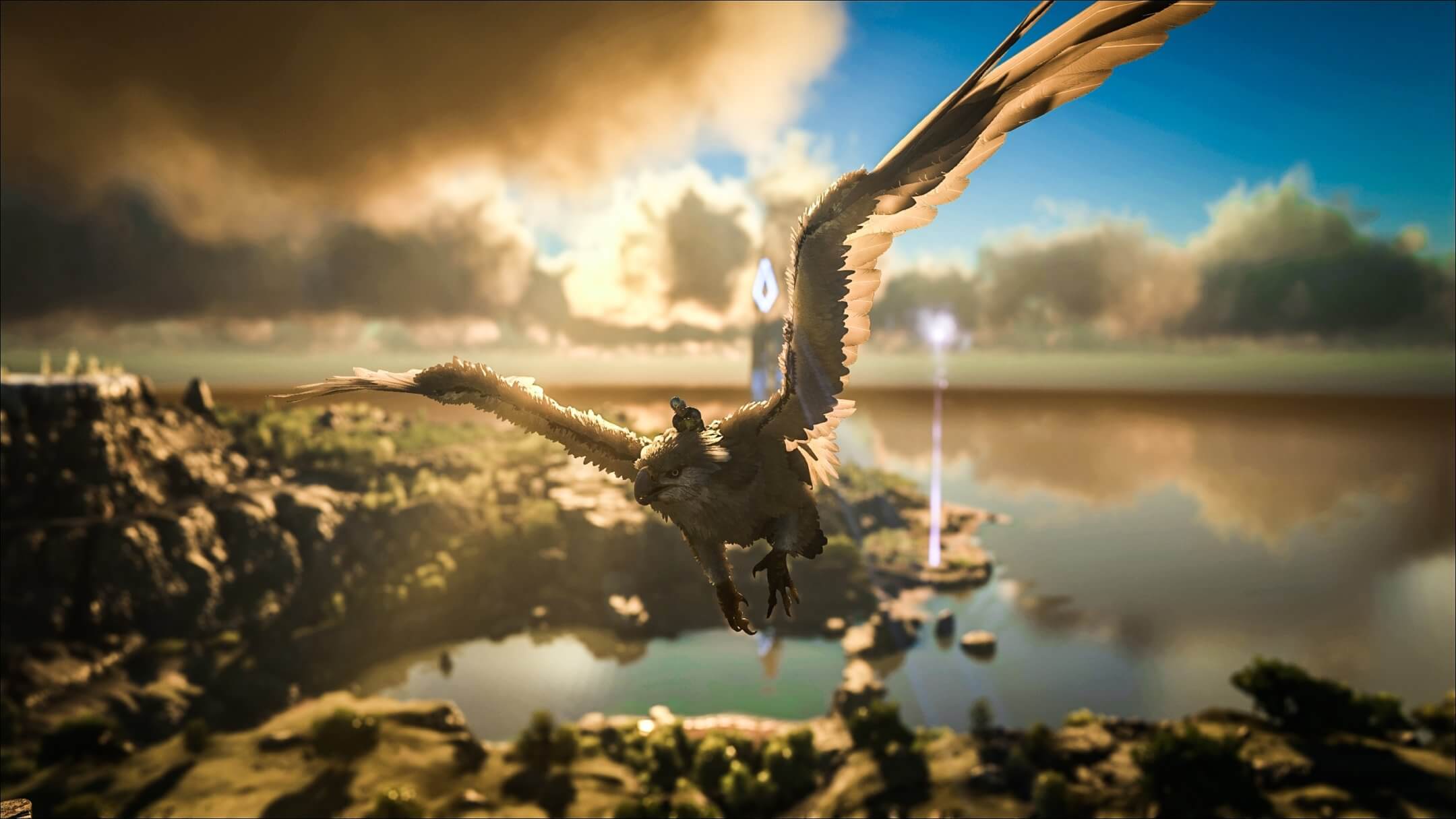 Experience the magic of Ark with Ethereal Dominion, a reformed server community with friendly players and a range of unique maps to explore. Be part of a thriving community and enjoy the benefits of the server's well-balanced rates and exciting mods.
Key Features:
Maps: A variety of PvE maps, including Ragnarok, The Island, Aberration, Extinction, Valguero, Genesis: Part 1 & 2, Crystal Isles, Scorched Earth, Lost Island, and Fjordur.
Rates: Balanced rates, including 1.5x XP, 5.0x Taming Rate, 3.0x Harvest Amount, 16.0x Egg Hatch Rate, 10.0x Maturation Rate, and adjusted day/night speeds.
Mods: A collection of mods to enhance gameplay, such as Kraken's Better Dinos, Super Structures, StackMeMore, Platforms Plus, Auction House, Dino Storage v2, Awesome Spyglass, Lethal Reusables, and Death Inventory Keeper.
Community: Friendly players with a long-standing server community dating back to 2012, reformed under the name "Ethereal Dominion."
Discord: Stay connected and informed with server announcements, rules, and more through the community's Discord channel.
Join Ethereal Dominion and immerse yourself in an unforgettable PvE experience with a friendly community, a diverse range of maps, and mods that will take your Ark adventure to new heights.
Server IPs:
Ragnarok - ark.ethdom.com:27000
The Island - ark.ethdom.com:27002
Aberration - ark.ethdom.com:27001
Extinction - ark.ethdom.com:27003
Valguero - ark.ethdom.com:27004
Genesis: Part 1 - ark.ethdom.com:27006
Genesis: Part 2 - ark.ethdom.com:27007
Genesis: Part 2 (Missions) - ark.ethdom.com:27009
Crystal Isles - ark.ethdom.com:27005
Scorched Earth - ark.ethdom.com:27008
Lost Island - ark.ethdom.com:27009
Fjordur - ark.ethdom.com:27011
3. NINE REALMS ARK | PVE | MODDED | ECONOMY | NOWIPE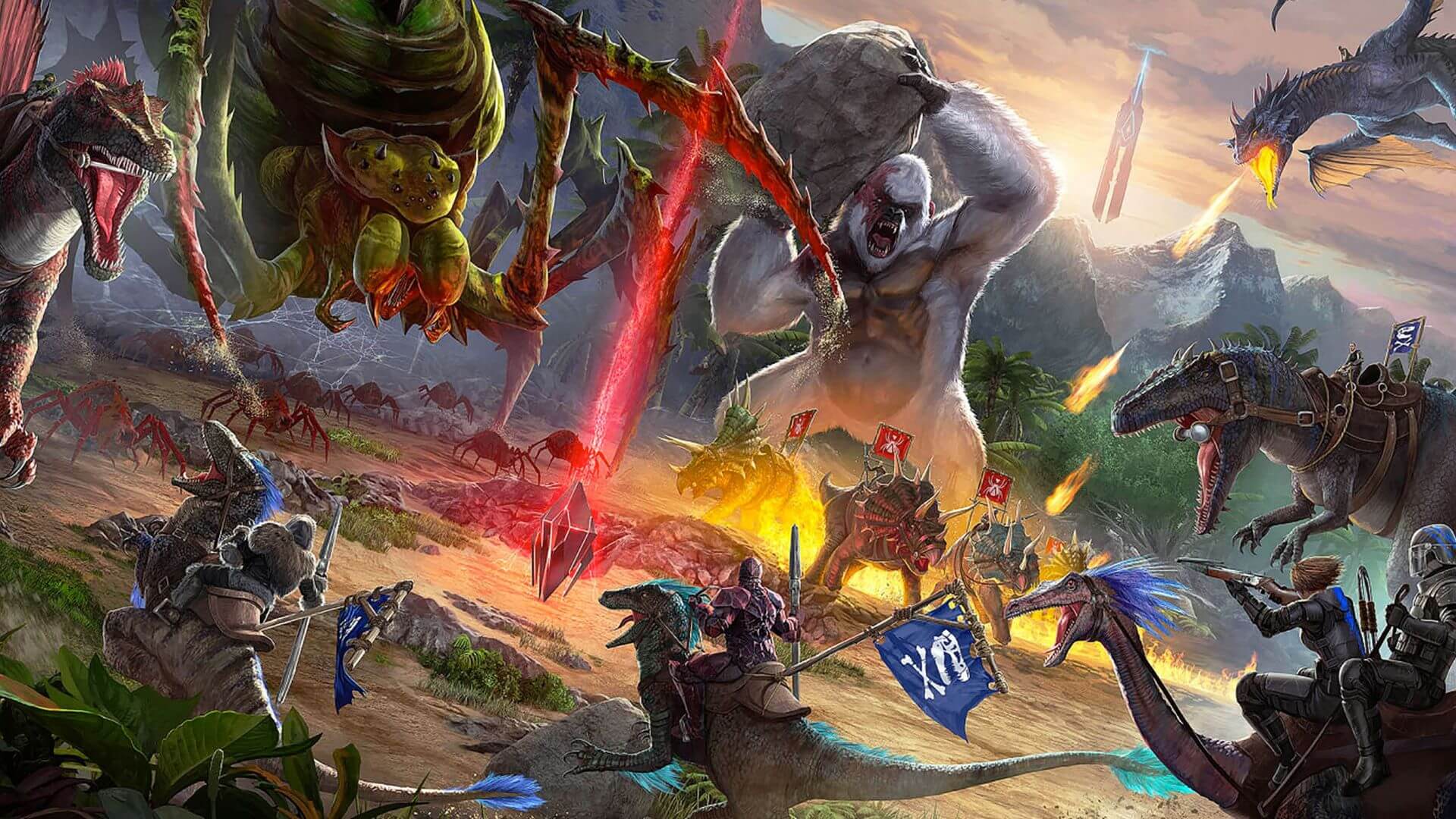 Discover a fun and engaging gaming experience at Nine Realms ARK, where players of all skill levels can enjoy a welcoming and inclusive environment. Enjoy slightly boosted rates, quality-of-life tweaks, and a friendly community that takes a firm stance against toxic behavior.
Key Features:
Maps: Fjordur, Svartalfheim, and a weekly rotating DLC map.
Player experience: Suitable for both new and experienced players, with no wipes.
Rates: Slightly boosted rates, including 2x XP, Harvesting, and Taming Speed, along with adjusted mating intervals, egg hatch speed, and baby maturation.
Events: Frequent community events with great prizes and opportunities to make friends.
Economy: A comprehensive economy system featuring an auction house, shops, a bank, and an adoption center.
Mods: A curated selection of mods, including Better Map, Transferable Element, Svartalfheim, Awesome Spyglass!, S-Dino Variants, Structures Plus (S+), Base Size Examiner, Shiny! Dinos, Dino Storage V2, Auction House, Capitalism Currency, and eco's ARRRRRP Decor, among others.
Join Nine Realms ARK today for a mostly vanilla PVE experience with a friendly, growing community and exciting challenges that will keep you entertained and engaged.
Server IP: 144.126.153.124:33815
4. CHAOS GAMING PVE PRIMAL FEAR CENTER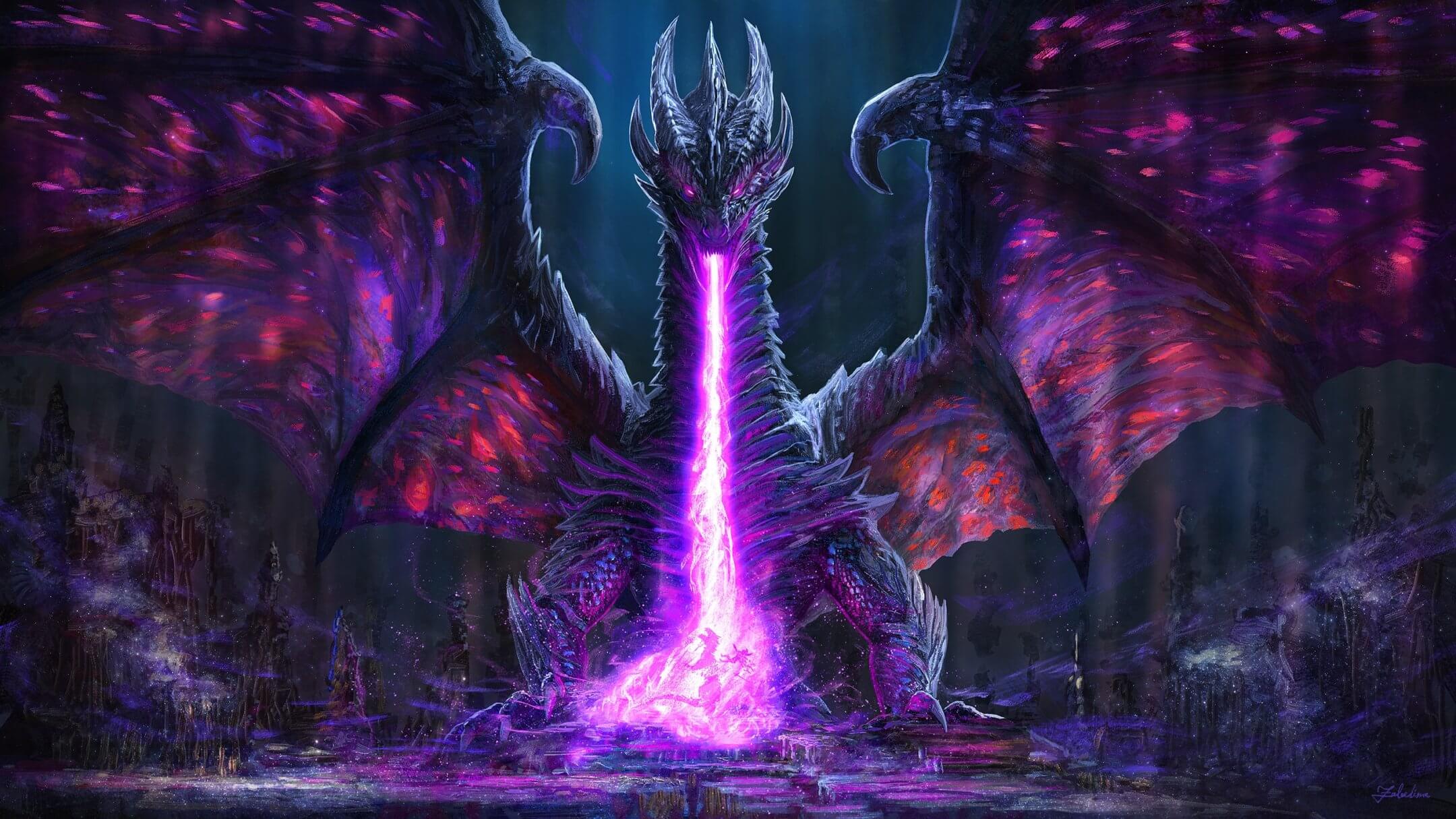 Experience the excitement of Ark with Chaos Gaming PvE Primal Fear Center, a server that offers players an optimized and enjoyable gameplay experience. With a range of boosted rates and essential features, this server ensures smooth performance and an immersive gaming environment.
Key Features:
Automatic Functions: Auto force respawn dinos with server restarts, automatic alerts and announcements, server monitoring and restarts, update checkups every 30 minutes, player data backups every 60 minutes, and server restarts every 24 hours.
Rates: Boosted rates, including 15x Taming, 10x Gathering, 20x Experience, 25x Crop Growth, 25x Incubation Speed, 10x Baby Mature Speed, 10x More Weight Capacity, and 10x Faster Mating Interval.
Structure Limit: 6,000 structures per player.
Player Corpse Decay: Extended decay time of 1 hour.
Join Chaos Gaming PvE Primal Fear Center and dive into an action-packed Ark experience with enhanced rates and essential features designed to provide a seamless gaming environment.
Server IP: 51.81.48.198:29050
What is ARK PvE?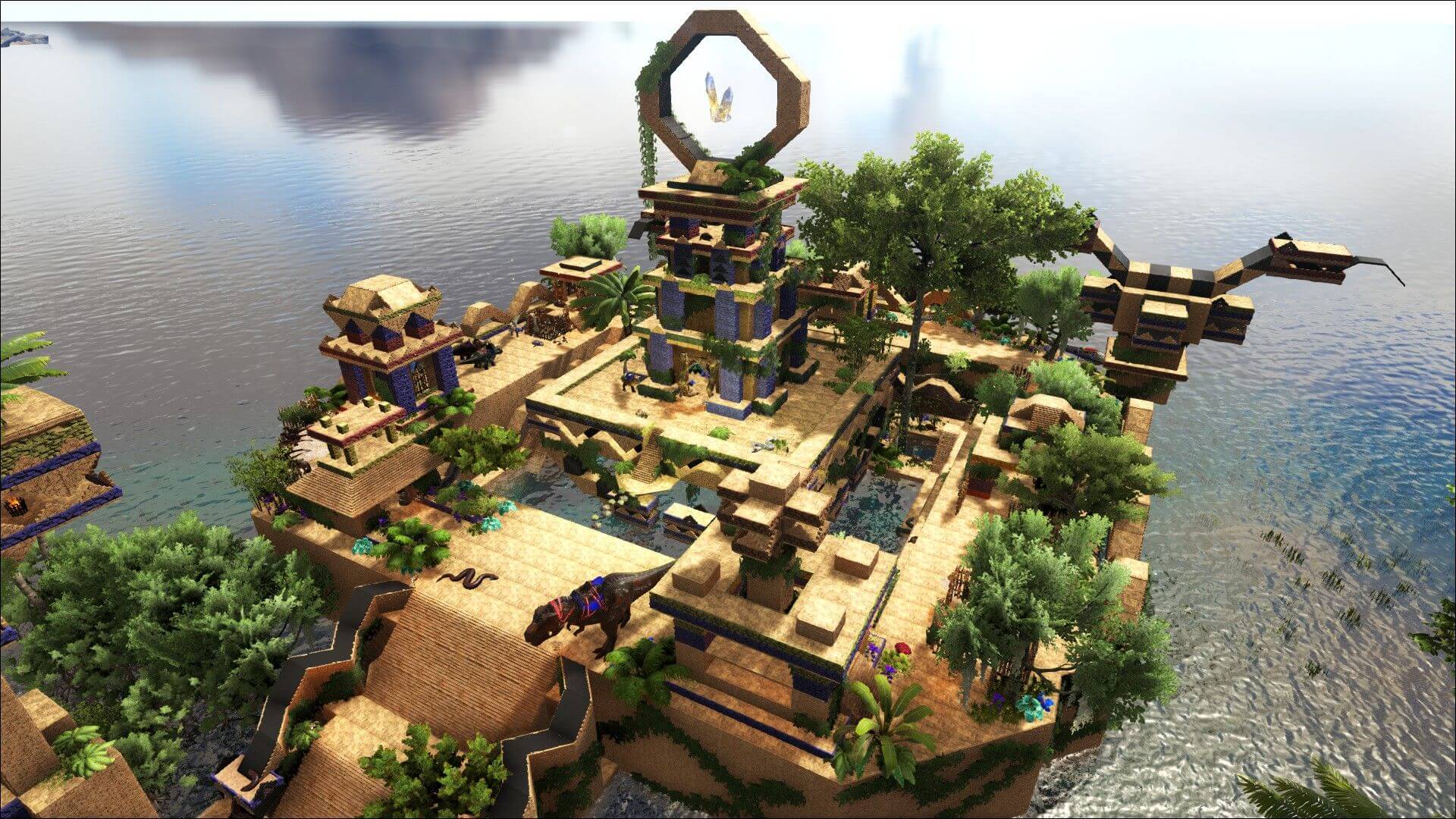 ARK PvE, or Player versus Environment, is a game mode in ARK Genesis designed for players to learn the basics and become familiar with the game. It is ideal for newcomers, as it allows them to understand how to use various weapons, tame creatures, and build structures. In this mode, players can experience ARK in real-time without the risk of losing their progress.
In ARK PvE, other players cannot attack your character, allowing you to focus on building your base and exploring the environment without interference. This mode enables players to construct impressive structures, tame and train a variety of dinosaurs, and even breed unique creatures such as a mutated pteranodon.
While ARK PvE offers numerous advantages, there are some limitations, such as being unable to pick up dinosaurs with flying creatures. This mode is recommended for learning about the game and becoming familiar with its mechanics before advancing to the more challenging pro version.
On the other hand, ARK PvP (Player versus Player) is designed for experienced players. This mode presents a range of challenges, including wild dinosaurs, fall damage, hunger, dehydration, and drowning, making the game more exciting and engaging. By starting with PvE mode, players can learn how to overcome these challenges and be better prepared for the demands of PvP gameplay.
Conclusion
In this comprehensive list, we've explored four of the best Ark PvE servers available, each offering unique features, boosted rates, and engaging gameplay experiences. Whether you're a seasoned Ark player or a newcomer to the game, these servers cater to a wide range of player preferences and styles.
Join these thriving communities, participate in exciting events, and enjoy the many benefits and enhancements these top-notch servers have to offer. With the right server, your Ark journey is sure to be an unforgettable adventure. Happy gaming!