My name is Pedrotski and I'm a CS GO Zombie Escape Server addict.
Now, I know what you're thinking: "I thought that game died out years ago."
And to be honest with you, the last time I seriously played it was back in 2015 when my friends and I would go to LAN parties on weekends.
But then, as if from nowhere, the game came back with a vengeance this past summer. It's now just about everywhere - there are entire YouTube channels devoted to playing Zombie Escape Servers all day long!
So what's the best CS GO Zombie Escape server? Well, the answer is a bit tricky. It really depends on what you're looking for - there are servers that cater to serious gamers who want an intense Zombie Escape experience and others that are more fun-oriented.
If you need help finding the right one for you, then just read this blog post!
5 Best CS GO Zombie Escape Servers
Here are our top picks for the best Zombie Escape servers
1. GhostCap Gaming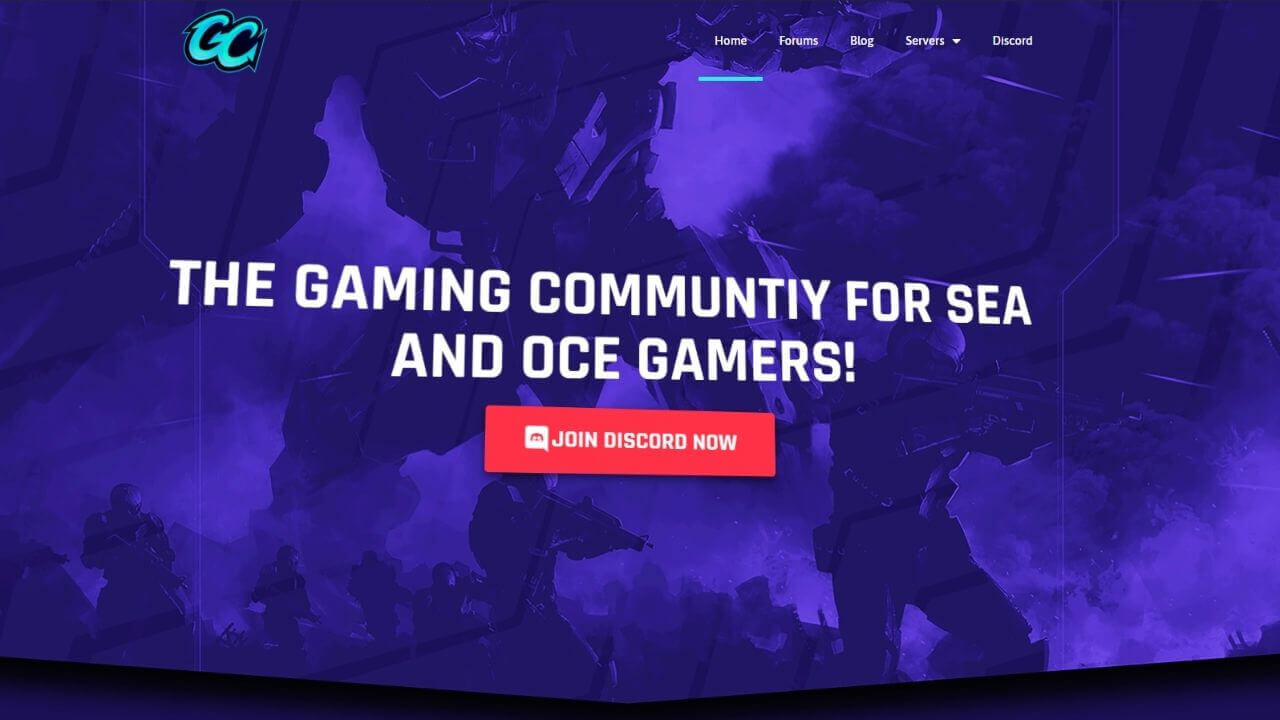 GhostCap Gaming has servers running almost all the time, and, therefore, is a go-to server for many players. GCG doesn't just host a Zombie Escape server, but provides a mix of large team fights and slaughter as well as one-on-one fights. There are a lot of weapons available which the hosts are more than willing to provide if players want them.
The quality of the server is always top-notch, and the users interacting with the host are friendly and generous. These are some of the reasons why it can be considered one of the best Zombie Escape servers for CS GO.
You can join our discord here: http://discord.ghostcap.com
GhostCap Gaming Zombie Escape Server IP: zombies.ghostcap.com:27015 (click to connect)
2. Zombie-escape.com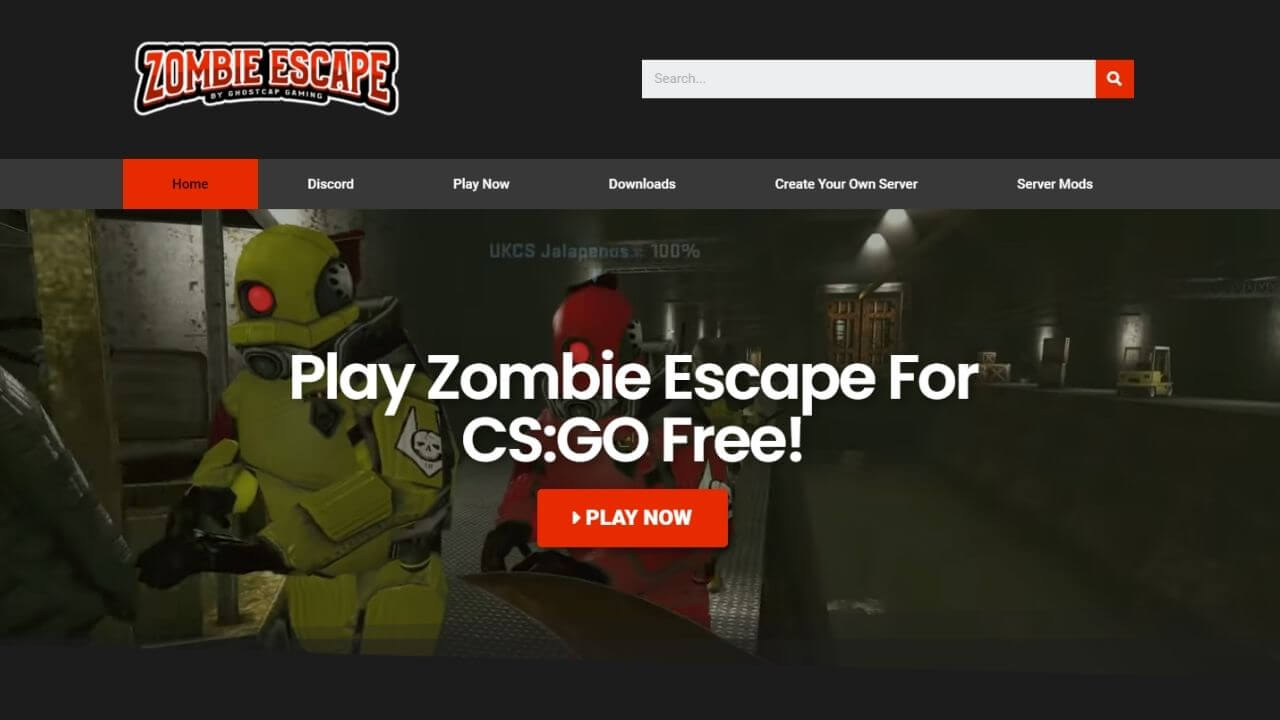 The zombie-escape.com server is perhaps better than the rest of the servers that are available in the online CS GO gaming world. There has been a drastic increase in the number of users as well as visitors since the server's inauguration. The number of players at the most has reached to over 64 players in just a matter of 20 minutes. The server is liked by the players because of the fact that it always provides optimal entertainment for its users. It is undoubtedly one of the best zombie escape servers in the online gaming world.
As of 2020, Zombie-Escape.com has partnered with GhostCap Gaming.
3. GFL Zombie Escape Clan
GFL makes it to the top three zombie escape servers for CS GO. This is another one of the most popular servers available in the online CS GO gaming world. There are a lot of players interacting with the host, and, therefore, the server is replete with entertainment. GFL Clan servers consist of highly skilled players as well as newbies.
Not only does it provide incredible entertainment to players but also provides training for those gamers who are new to the game.
GFL Zombie Escape Server IP: 216.52.148.47:27015
4. RAZE Zombie Escape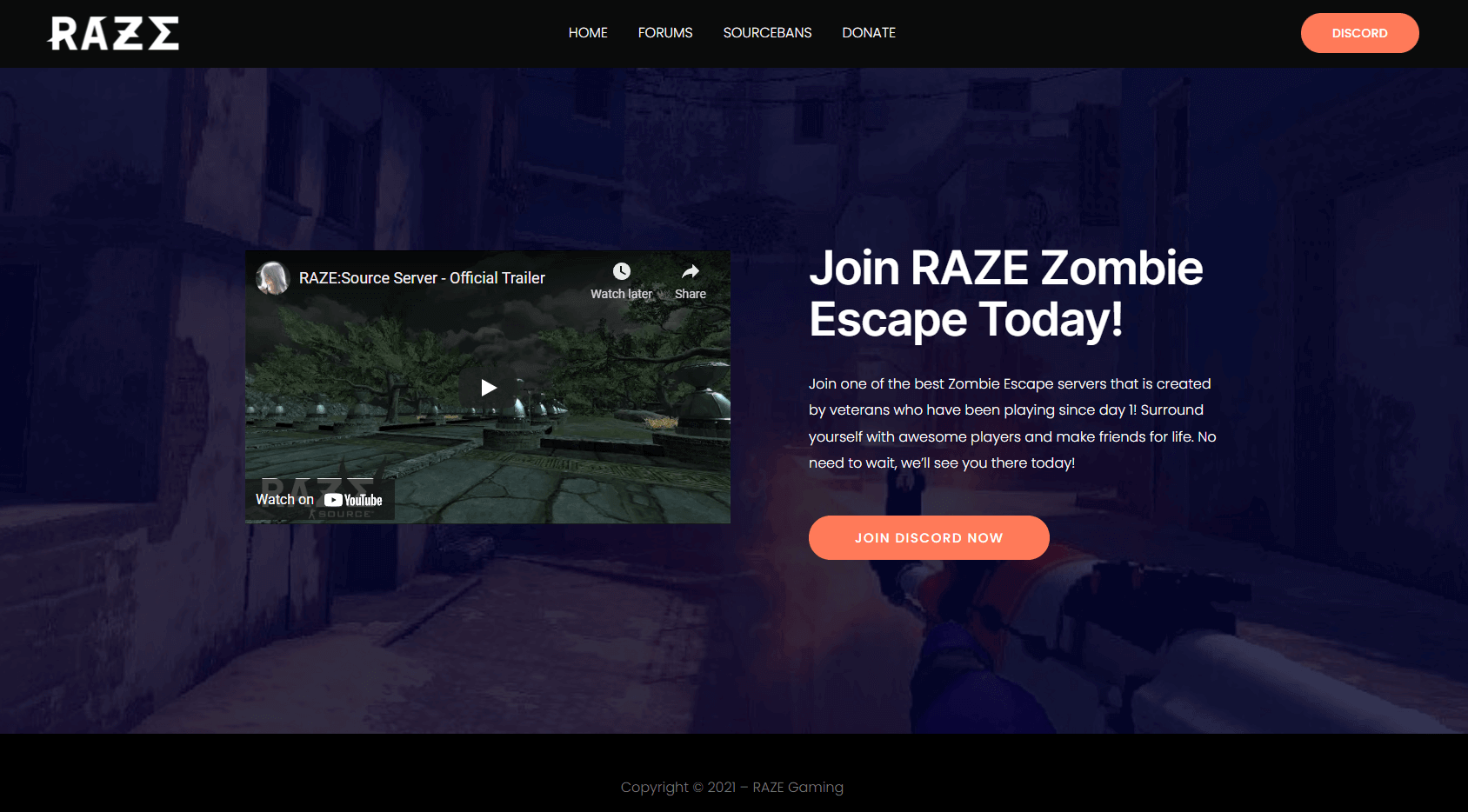 RAZE has been around the Zombie Escape community for a while now with a quality server setup, friendly admins, and a friendly community. They also keep the zombie theme running with a sweet 24 player L4D2 server. They are always willing to help out new players get started on ZE with their weekly events. So try join their server and check them out today.
RAZE Zombie Escape Server IP: 122.154.138.167:27017
5. Horizon Gaming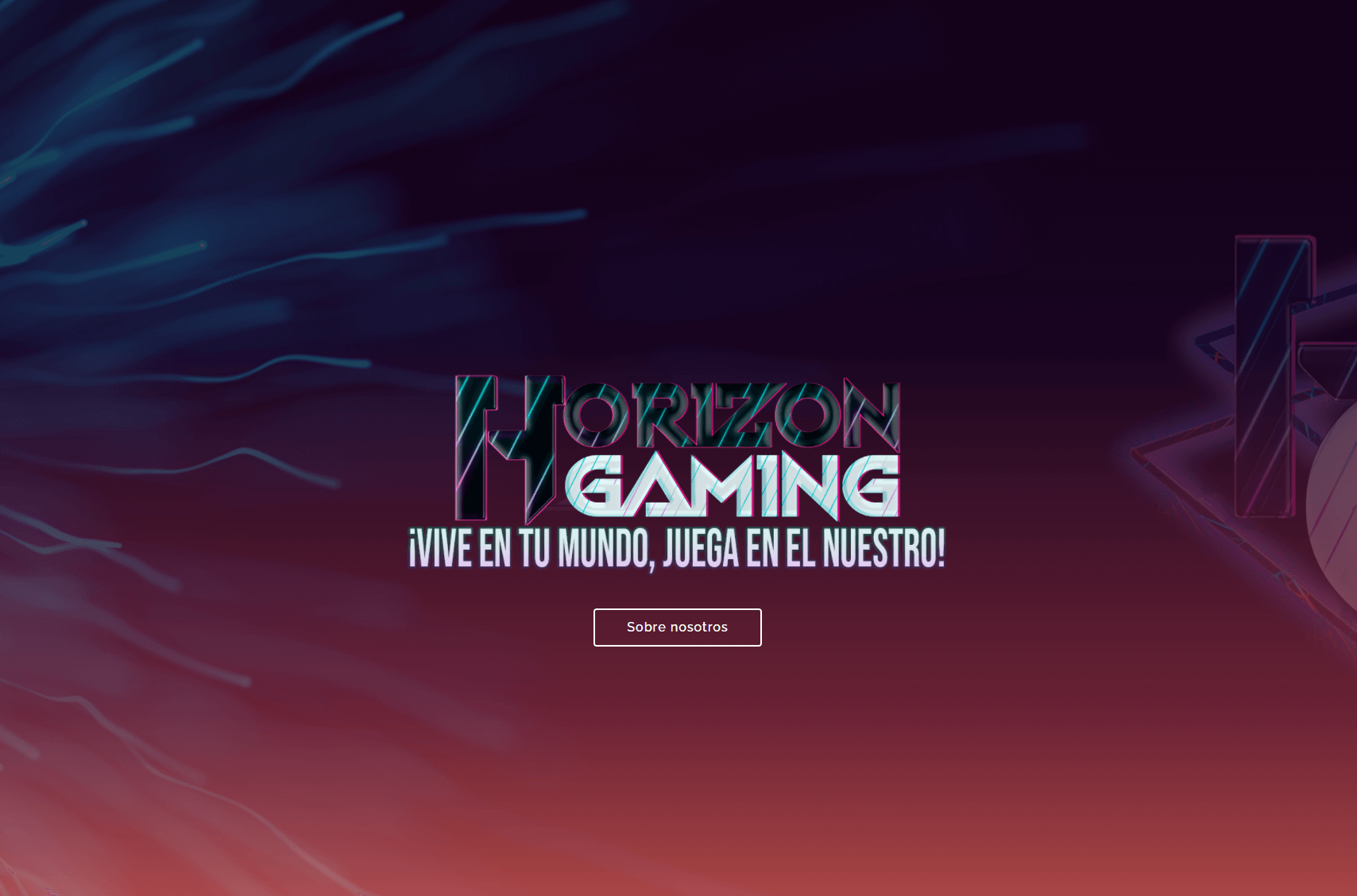 Horizon Gaming (Previously Belialgaming Zombie Escape) is one of the most popular CSGO Zombie Escape servers with a growing player base. The server has been up for almost nine months now, and a lot of players have visited the server, however, they recently just completed an overhaul of their server that includes a major hardware upgrade and new features.
Make sure you check out their server listed below!
Horizon Gaming Zombie Escape Server IP: ze.horizongaming.ar
Zombie Escape Server List
Here you will find a list of other ZE servers that didn't quite make the top list, but are still worth a mention none the less
GhostCap Gaming - zombies.ghostcap.com:27015 (click to connect)
Horizon Gaming - ze.horizongaming.ar
RAZE Zombie Escape - 122.154.138.167:27017
Immortal gamers (New GUC) - 54.36.109.32:27015
GFLClan.com Zombie Escape - 216.52.148.47:27015
Steam-Gamers - ze.steam-gamers.net:27015
C4.rs Zombie Escape - 89.163.141.160:27015
MikuMiku Zombie Escape- 139.99.122.185:27017
SameTeem Zombie Server - 54.38.212.55:27015
ZOMBIE UNLIMITED AMMO !WS !KNIFE !GLOVES - 37.230.228.153:27777
RU*ZOMBIE INFECTION[ZM/ZE][BORODA.TM] - 185.158.113.232:27015
GGEASY.PL Zombie Escape - 51.83.230.65:27015
Sloneczny-Dust.pl - 91.224.117.172:27015
Mapeadores - Zombie.Mapeadores.com:27040
(ZEUS) Zombie Europe Server - 87.98.160.90:27015
DGZclan.com - 54.38.221.188
Laming.cz - ze.Laming.cz:27296
cs1.BG Zombie Escape Bulgaria - csgo.cs1.bg:27040
VGClan.net Zombies Escape 24/7! AUSTRALIAN - csgoze.vgclan.net:27068
UpC eLite #3 [ZOMBIE ESCAPE] - zombie.comunidadupc.com:27025
ZRAGE BRASIL - ze.zrage.com.br:27100
Vicarious.cf (USA West Coast) - 74.91.120.83:27010
ZOMBIE ESCAPE # !STORE !WS !VIP # ZombieUnlimited.EU - 37.59.89.190:27015
Rise of The Walking Dead - 94.250.219.40:27015
Tec Network | CSGO #2 | Zombie Mod/Escape - 178.33.199.102:27016
ZOMBIE MOD | 2UNLIMITED.RO - 89.44.246.5:27015
DGZclan.com ★ ZOMBIE ESCAPE ★ | FREE !VIP !STORE | - ze.dgzclan.com:27015
ZOMBIE ESCAPE | 2UNLIMITED.RO - 89.40.104.71:27015
How Can I Play Zombie Escape?
The first thing to do is to join a server. Simply click here (steam://connect/zombies.ghostcap.com:27015/) to auto connect. Just remember the first time you connect it will take a while to download files.
Alternatively you can search for "ze" or "zombie escape" in the CS GO community browser.
If you are playing as a human your goal is to shoot zombies while going end and beat the map
If you are playing as a zombie your goal is to knife all the humans until no humans alive
If you are new to playing a certain map make sure to follow the crowd than going alone this will make you go lost
Always listen to the leader and never took over the leader or else people can't hear him
Don't ever micspam or spam in the chat that can ruin the gameplay of ZE
While in a normal CS GO server, players need to take up the role of either the Counter-Terrorists or Terrorists to fight against each other, the game Zombie Escape is far different from what you know. In these servers, players have to either fight against zombies or protect each other from being attacked by them.
When the server starts, everyone is human and then one zombie is created. They are then teleported back to spawn. From there, the humans must survive from the attacks of the zombies as long as they can while they gather the objects and try kill the zombies.
But their survival mode is only over when the zombies in the server manage to kill all of them, or they escape the map. Since the zombies have the advantage of attacking with an insane amount of health, players have to stick with their partners for the greater good.
Almost all the Zombie Servers played at CS GO are in the third-person mode, although this is up to you if you want to play it like that.
What Is Zombie Escape?
As the name suggests, you'll have to escape from zombies. These zombies are a randomly selected number of players (regardless of the class) at the beginning of the map after a short delay of (usually) 12 seconds. Zombies become Terrorists and all other players become Counter-Terrorists.
From here on, the zombies/Terrorists will have all their weapons stripped but the knife and eventually being teleported back to spawn. The objective for the Counter-Terrorists is to prevent themselves from being 'zombified'.
The objective for the zombies/Terrorists is to 'zombify' the Counter-Terrorists to spread out their horde and cause the extinction of the humans.
In Zombie CS GO servers, human players are pitted against an army of bloodthirsty zombies, and are tasked with finishing a map before the Zombies infect them all.
However, even if players have the boldest intentions, you can't play it alone, but have to do it in groups. Also despite being a game that plays on the hero-versus-monster theme, Zombie CS GO servers are not always about shooting the zombies and slaying them. Instead, they also give a lot of importance to puzzle-like situations, for example how to survive, how to defend, and how to complete the tasks in the single or the allotted time frame.
Zombie Escape servers are amongst the most popular CS GO servers available in the online gaming world and with these new entries, players are now able to battle the undead. To make things more interesting, these Zombie Escape servers provide players with a whole new set of rules and regulations, as well as new maps where the craziest of players can indulge in the most gruesome of killstrikes.
While there are free zombie servers running all the time with numerous maps, players looking for an ultimate experience can look for private zombie servers.
In recent years, a number of different games have emerged in the video game world that allow you to play on the edge of your seat. But when it comes to full-fledged entertainment, no game comes close to Counter Strike.
One of the most played games, CS GO, has become a global phenomenon in the gaming community. And the fact that the number of gamers addicted to this game has crossed the 20 million mark is no small achievement to be ignored or negated.
But along with the fun and games that gamers have experienced in this game, CS GO has also offered them a different kind of fun, and a unique type of adventure via modded servers. One of these modded game modes happens to be Zombie Escape servers that have become a massive hit among the gaming community.
Conclusion
That's it for our top list of CS GO Zombie Escape Servers. Zombie Escape is one of the most gory game modes you can play in CS GO. As a player on CS GO Zombie Escape servers, you will have the chance to keep up with the trends and most recent server plugins.
Though the gameplay is quite engrossing, the long wait to connect with the other players might not be easy for everyone. Nevertheless, it is a very thrilling game with its fast paced action.
If you're looking to join a community of people who are mad about Zombie Escape, make sure you check out our discord.