Do you miss the good ol' days of gaming? When games were simple and there was no such thing as a "microtransaction" or "pay to win VIP"?
Well, I know that feeling.
The only game I play these days is Rust, which is all about survival!
This blog post will help you find the best vanilla servers for your rust experience.
Whether it be to get away from all those pesky microtransactions or just because you love the way things used to be, this list has got you covered!
So without further ado, here are some of my favorites:
The 6 Best Vanilla Rust Servers
With so many servers out there, you are spoilt for choice. So, we have shortlisted the 6 best Rust vanilla servers for you:
1. GhostCap Gaming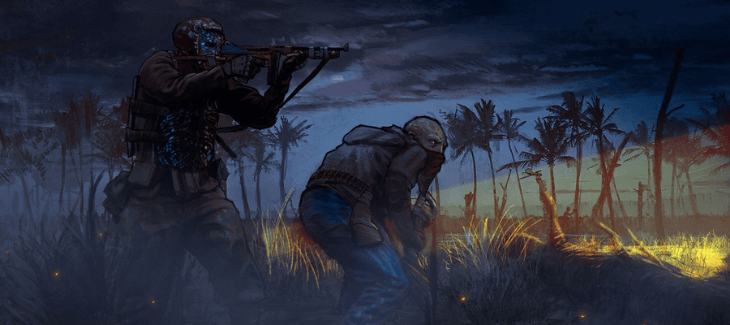 Running a vanilla server isn't always easy.
Not having access to the quality of life mods such as anti-hack and admin controls removes another layer of protection.
This is why modded vanilla Rust servers are becoming more and more popular as it still offers the same level of suspense and grinds while providing higher quality servers for both players and admins.
Higher quality
More protection against hackers and exploits
Funner for players
Easier to find friends
Join the discord to access a private vanilla server and meet new people to team up with from all around the world.
GhostCap Gaming Vanilla Rust Server IP: 104.238.220.132:28015
GhostCap Gaming Website: https://www.ghostcap.com/
GhostCap Gaming Discord: https://discord.ghostcap.com/
2. GFLClan (Games for Life)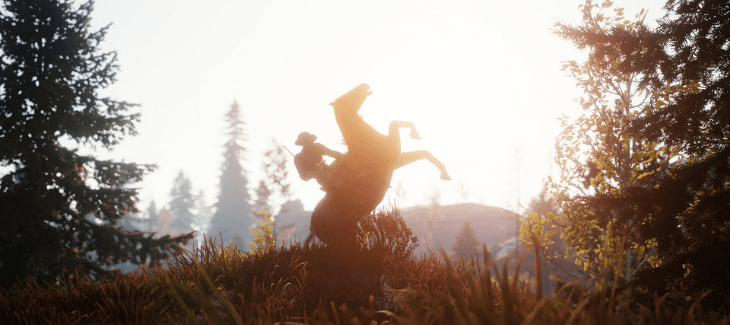 GFL, or Games For Life, is one of the most popular vanilla servers out there. It boasts of a community player base of over 53,000. One of the reasons for its popularity among players is that it caters to a different audience than the other best servers in the market.
It caters to the casual players rather than the hardcore fans of the game. The main idea is to have fun and enable the player to enjoy his experience in the game, without burdening him with too many challenges and too many complexities.
The server also boasts of a few unique game modes that have never been seen before on any other server. For example, you might want to try out the Kill 'Em All mode where there is no hunger in the game. All the players start with the same amount of health points. In other words, they are all 'invincible'. The plot of the game is simple.
Unique game modes
Have more fun than on any other server
A community of over 53,000 players
Friendly gameplay
Kill or be killed! Another fun mode is the Golden Gun mode, where you get to use the Golden Gun to kill other players. You have to ensure that you have enough ammunition for the gun as you are bound to use a lot of ammunition. You do not have to worry about your health because, in this mode, this factor is completely irrelevant. The mode forces you to be on alert and puts you in an environment where you have to fight the best players in the game to survive.
GFL Clan Vanilla Rust Server IP: 92.119.148.13:28015
GFL Clan Website: https://gflclan.com/
GFL Clan Discord: https://gfl.gs/discord
3. Rustocalypse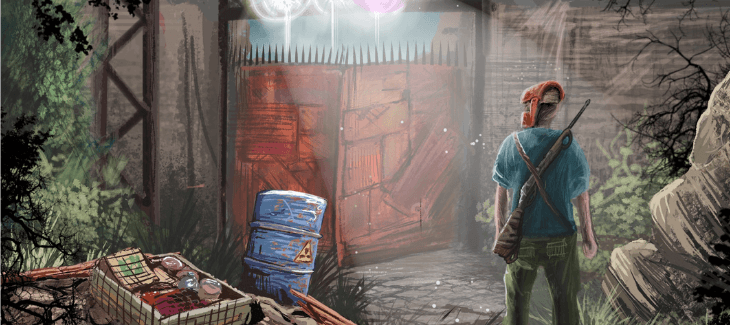 You can play Rustocalypse on a classic RPG server. It gives you the feeling of playing a game by the masters of the genre. However, the plot of the game is not a fairy tale or fantasy. The game is realistic and the gameplay strives to retain the original feel of the game.
The plot of the game is where the players have to team up and fight the enemy NPC's, named the Black Forest Clan. You have to fight with this group of enemies after they killed your leader. You have to join together to ensure that you avenge his death and cover your tracks by wiping out your foes. It might sound like a simple mission, but it is challenging.
Fight against an enemy that has killed your leader and you have to get revenge.
An immersive Rust experience
All you have to do is craft your tools and plan your strategies and attempt to overwhelm your enemies. However, your skill levels and how well you perform will determine if you win or lose.
Rustocalypse Vanilla Rust Server IP: 51.68.201.149:28018
Rustocalypse Website: http://rustocalypsegaming.eu/
Rustocalypse Discord: https://d.rustocalypsegaming.eu/
4. Upsurge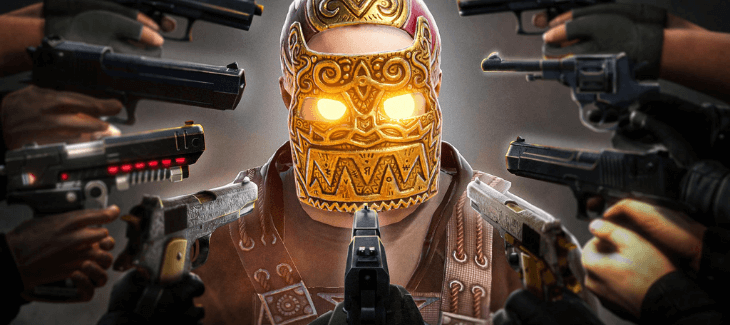 Upsurge is a fast-paced server, which is ideally suited for players with a short attention span. It gives you the feel of the action. You will also be tasked to put your hand-on-hand combat skills to the test. The game is all about war strategy and mobilizing your team to vanquish your foes. The game provides you with a set of rules you have to follow if you want to win.
Fast-paced action
An exciting and immersive experience
Good server quality
You have to make careful preparations otherwise you're doomed to failure. The game tries to address many issues of the game, such as an absence of hunger and health points. You can loot the corpses of the NPCs, bag the loot and use it to enhance your ability to fight other players.
Upsurge Vanilla Rust Server IP: 139.99.144.155:28015
Upsurge Website: https://www.upsurgerust.com/
Upsurge Discord: https://discord.gg/KahnmQm
5. HIDG Gaming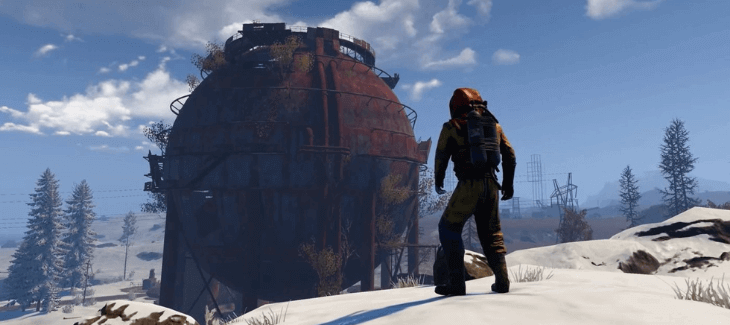 HIDG provides amazing gameplay where a team of 6 players has to cover a certain distance and defeat an army of NPCs. The players will also have to make use of different classes of characters to survive the journey.
The team can have archers or even healers. It depends on the strategies that the players employ. The game is pretty balanced and the strategies used in the game help the players come out on top.
Unique gameplay and strategies
The game is always fresh with new content
Players can use different classes at their disposal to win the game
The battle is never too easy, so it challenges players every time they play
The game gives it players a unique setting to play with every now and then. It is a great deal of fun, where the battle is not as easy as it looks. However, the game makes sure that you don't give up or easily. It has a scrappy learning curve, but once you learn to master it, you grow to like it.
HIDG Gaming Vanilla Rust Server IP: 192.223.30.71:28015
HIDG Gaming Website: https://hidg.se/
HIDG Gaming Discord: https://discord.com/invite/TZdUtdhf
6. Intoxicated Gaming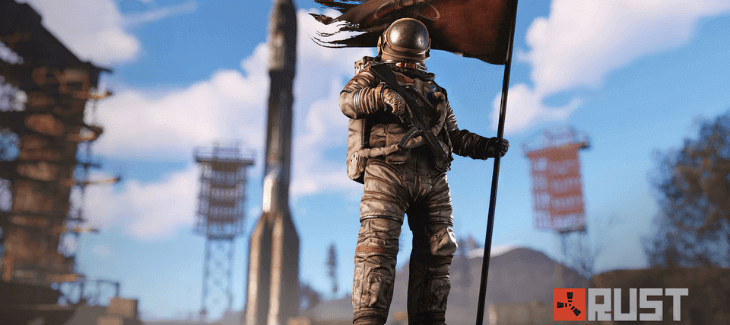 Intoxicated Gaming is one of the few Rust servers with lots of custom plugins that stay true to vanilla gameplay. You are required to be more careful and make sharper movements. However, you are rewarded by having more control over your character. You can use this control to your advantage and help yourself gain the upper hand on the enemies.
The map of the game plays to your advantage. You can hide quickly and make a quick exit to hide, giving your enemy the impression that you are gone. This is a MUST PLAY vanilla Rust server!
Play the game your way
Get a competitive advantage on enemies
The unique map allows for easy escapes
Explore new strategies in combat
On the other hand, the enemies have to be really sharp to catch you making a move.
Intoxicated Gaming Vanilla Rust Server IP: 164.132.181.152:27223
Intoxicated Gaming Website: http://intoxicated.games/
Intoxicated Gaming Discord: http://intoxicated.games/discord
Have You Checked Out A Modded Server Yet?
Vanilla isn't everyone's cup of tea. Be sure to check out everything Rust has to offer from aim servers to mods galore. Designed to make the game easier or even harder than the stock standard vanilla. Check out GhostCap Gaming's top USA modded Rust server that boasts hand-picked quality of life mods that enhance the quality of the gameplay while removing the slow grind of vanilla. Check it out Here today to see why everyone loves playing with mods.
What Are Vanilla Rust Servers?
In a vanilla Rust server, the rules of the game are different from what you are used to. You have to set up your own house, which will be a place of your abode. You have to gather your own resources.
You have to look after your own health. You have to hunt for your own food. In other words, you are completely cut off from the rest of the world. Your main focus should be the food you need to eat and the resources you require to sustain you and enhance your capabilities.
You should make sure that you are fully geared up to fight the other players in the area. You cannot rely on any outside help to fortify your defense. It is a sheer do-or-die situation.
It is pretty obvious why the players love to play on Rust vanilla servers. A vanilla version of a game means that it is the original version that the game producer churned out of the block. It holds no additions or modifications brought about by the developers. It isn't optimized by the producer company either.
You have to access it through an unmodified version of the game client downloaded from the developer's website. Vanilla versions of video games are exactly what the word 'vanilla' implies. It is natural, pure of additives, and tastes pure and the same as that of real potato. Instead of having an artificial flavor, Vanilla has the real one, leaving your mouth watering after each bite. Similarly, playing in such an environment is very much the same as playing in a 'real' video game. Even if you are running a game server, you have to play your game in its original form, as clean and as fresh as the first day it came out.
Rust is usually played as a multiplayer video game. However, it is also possible to play it as a single-player video game. The singular major focus of the video game is for players to play out their unique experiences. The video game gives you the freedom to do what you want to do when you want to do it. You can create your own anti-heroes, like the famous ones in the comic books.
You can also build your own duo of superheroes or create a sole hero to sweep out the villains and restore peace and security to the area. It is all up to you. However, the gameplay for the multiplayer video game on the vanilla server is exactly similar to the multiplayer video game on a non-vanilla server. In both cases, you have to confront the other players online in tribal wars.
Conclusion
Sometimes, you just need to go back to the basics!
Playing on Rust Vanilla servers costs you nothing but it gives you something precious. You get to engage in your favorite video game without any distracting mods.
You are not caught in the need of building up the video game or maintaining the server. You are there, just to play the game. You are not there to think about the rules and regulations. You are not there to worry about your status in the game or the video game.
Games are meant to be played, and enjoyed for their own sake, without any distractions.
Vanilla server not what you are after? Then maybe host a Rust server with the settings you want.