Gmod, or Garry's Mod, is a hugely popular sandbox game that lets you do almost anything you want.
With a large player base and tons of servers to choose from, it can be hard to know which ones are the best.
Have no fear – we've got you covered!
Here are 20 gmod servers for some seriously fun game modes.
Best Gmod Servers
From zombie survival to creative building, there's something for everyone on this list.
So get your friends together and start exploring – these servers are sure to provide hours of entertainment!
1. AtomicRP
If you're looking for a Garry's Mod server that has it all, look no further than AtomicRP. AtomicRP is a DarkRP server and that's a less serious form of Roleplay server.
From custom jobs and items to an active and friendly community, AtomicRP has everything you need to have a great time. This server also has a ton of custom settings that really pushes the Half Life engine to its limits.
Fun and easy-going DarkRP server that's always up-to-date
Active and friendly community with plenty of player interaction
Lots of custom jobs, items, and maps to keep you entertained
Staff who are always happy to help out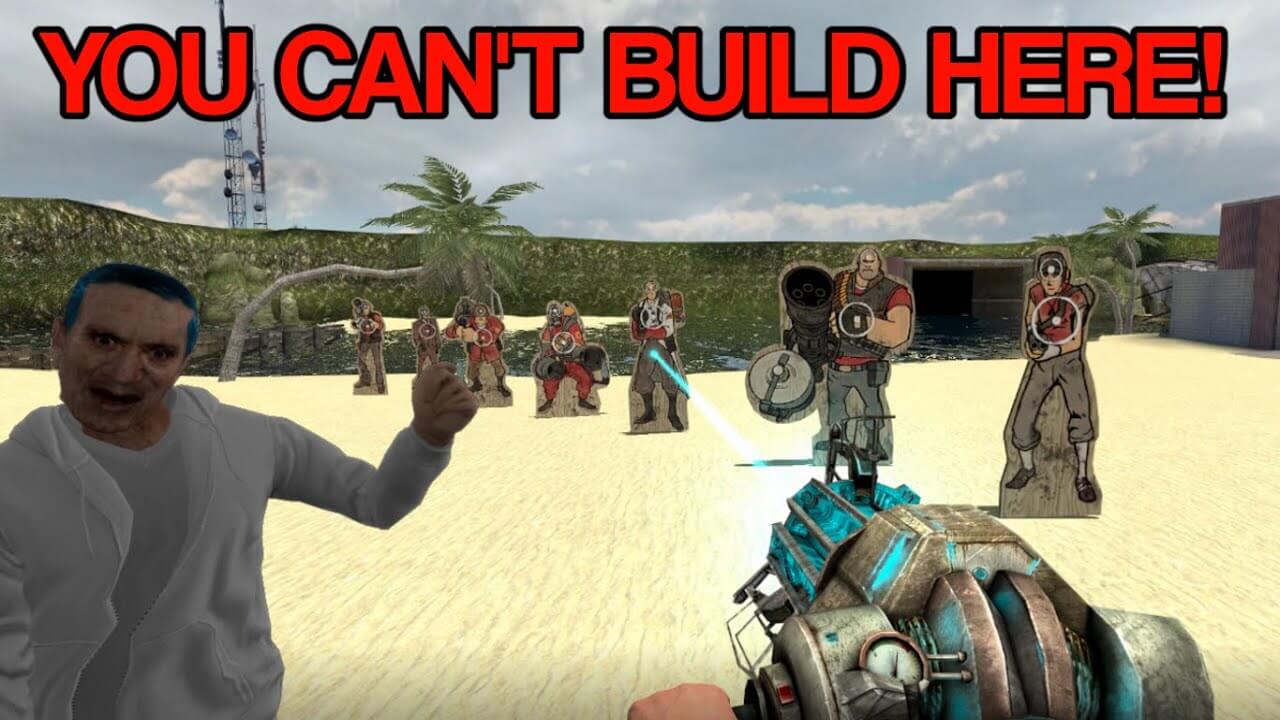 The server is always up-to-date with the latest content, so you'll never get bored. And if you ever have any questions or need help, the staff are always happy to assist.
Atomic also has multiple server locations with different hosting companies so it doesn't matter where you're joining from, you will always get good ping. So grab your physics gun and play on this server today.
AtomicRP Server IP: darkrp.atmc.cc:27015
AtomicRP Website: https://atomicnetworks.co/
2. SuperiorServers.co CWRP
In the "clone wars RP" game mode for the PC game Garry's Mod, players take on the roles of various characters from the Star Wars universe. These include clone troopers, battle droids, Jedi knights, and more.
The objective of the game is to complete various missions assigned by either the Republic or the Separatists. These missions typically involve fighting off enemy forces or escorting VIPs to safety.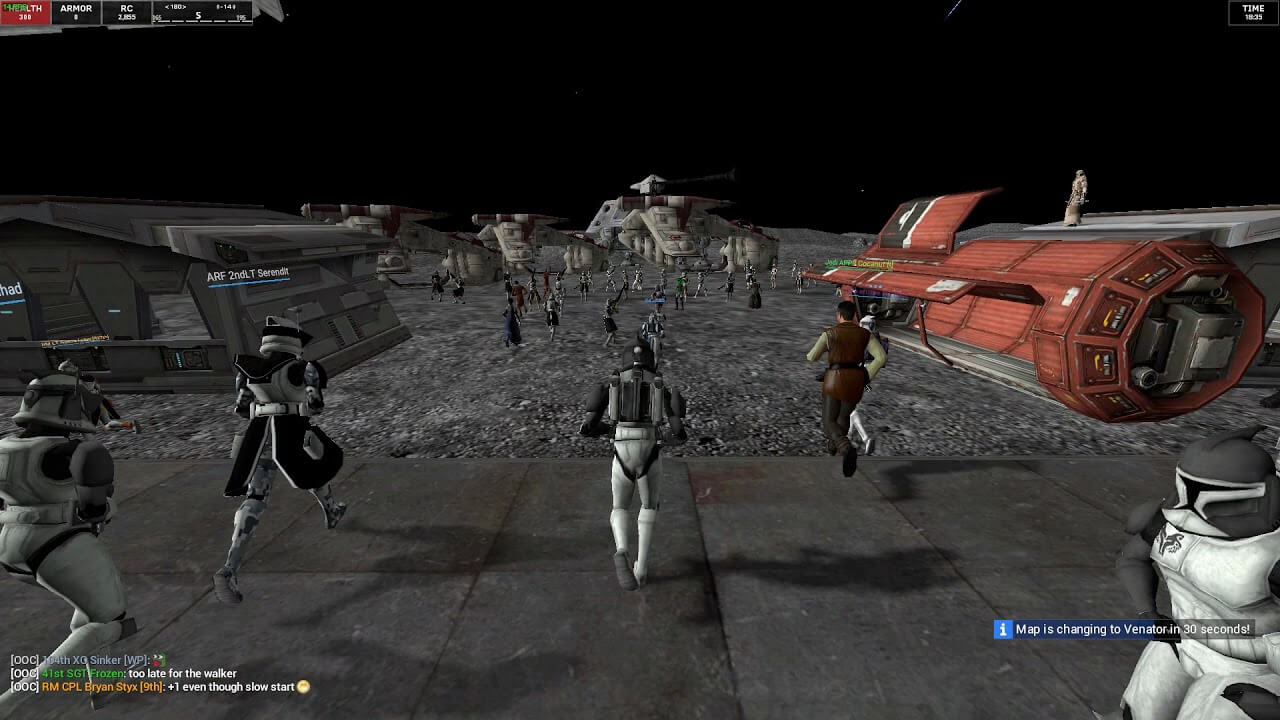 The clone wars RP game mode is one of the most popular in Garry's Mod, thanks to its fast-paced gameplay and detailed graphics. SuperiorServers is perhaps the best place to try this game mode.
Compared to the other servers on this list, this is a more serious server. When you join the server, generally a higher level player will give you a..... Actually, maybe you should join and see what it's all about!
SuperiorServers Server IP: cwrp.superiorservers.co:27015
SuperiorServers Website: https://superiorservers.co/
3. Sunrust Zombie Survival
It's the end of the world as we know it, and you're stuck on Sunrust with a bunch of other survivors. The only thing standing between you and gruesome death is your wits and whatever weapons you can find. If you're going to make it off the map alive, you'll need to be smart about how you approach each situation.
Zombies are everywhere, and they're not the only danger you'll face. There are also hostile survivors who will stop at nothing to get what they want. To give yourself the best chance of survival, you'll need to be prepared for anything.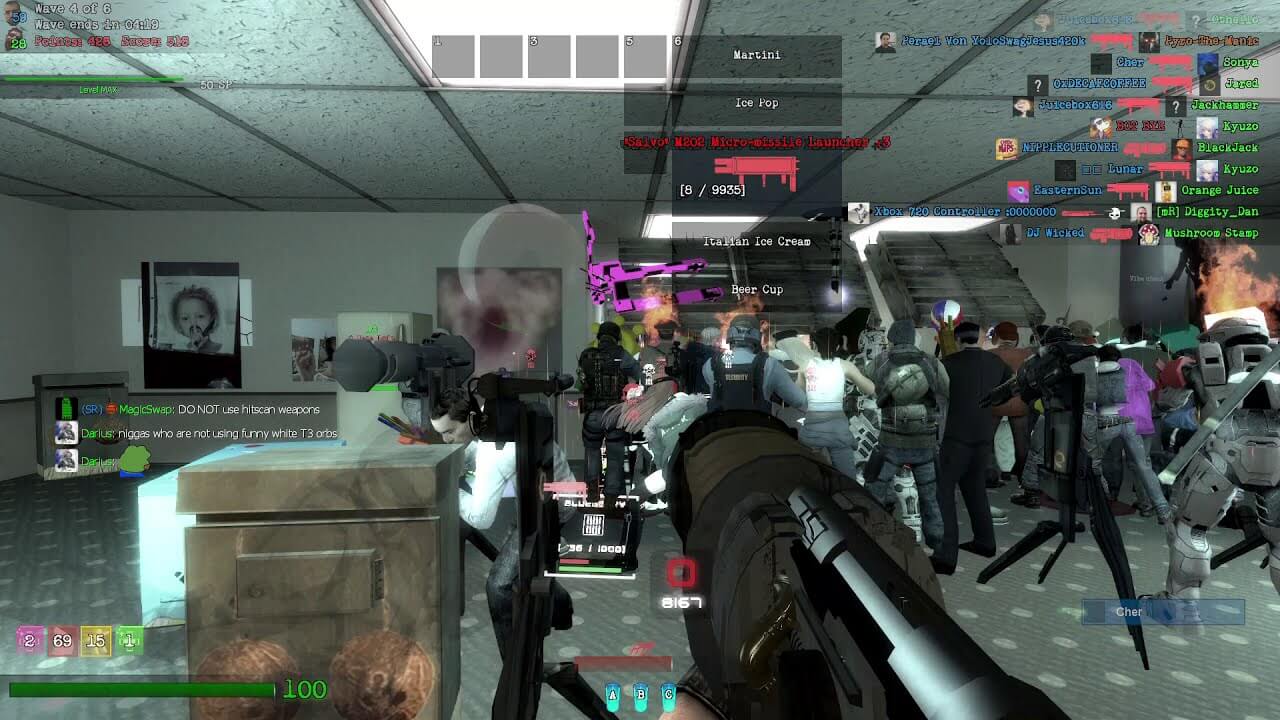 You may have heard of Zombie Escape for CSGO, but in Garry's Mod this is called Zombie Survival (ZS for short). When you start, There are 2 teams, Zombies and Survivors. As a survivor, your goal is to defend against the zombie attacks and escape to win the match (hey that sounds like CSGO Zombie Escape!)
The biggest difference is the number of mods you can have on the server and the types of defense you can do.
If you're a fan of Zombie game modes, Sunrust should be added to your favorite servers page today.
Sunrust Server IP: game.sunrust.org:27015
Sunrust Website: https://sunrust.org/
4. GarnetGaming DarkRP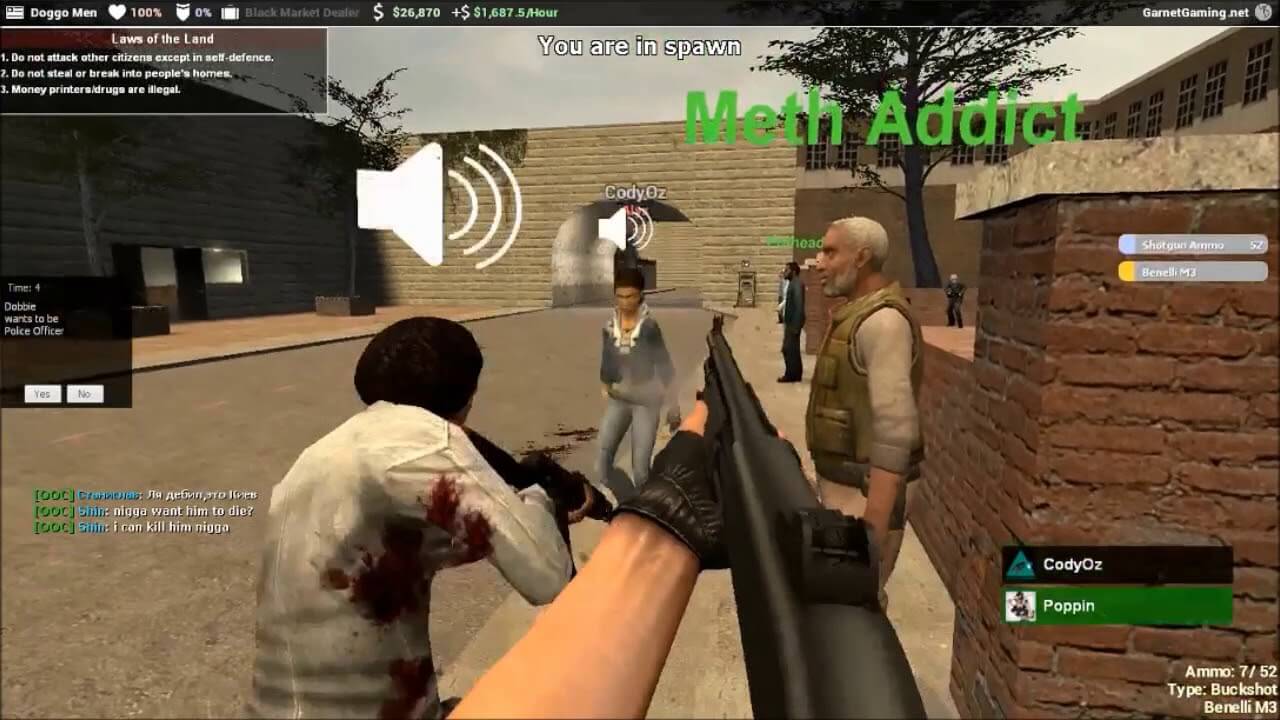 By now you have most likely joined a few Garry's Mod servers and spent about 5 years downloading all the custom assets, but what about if you just want to jump in and play with NO downloads (besides a map of course). This is exactly what GarnetGaming DarkRP offers.
The server has a lot of great features, including a custom map, custom jobs, and a friendly community. I've been playing on the server for about a month, and I've had a great time.
The most unique thing about GarnetGaming DarkRP is the custom map.
Most servers use the default Garrys Mod map, which is fine, but it can get boring after a while. GarnetGaming's custom map is much more detailed and interesting, and it really adds to the experience. Another great feature of the server is the custom jobs.
There are over 100 different jobs to choose from, so you're sure to find one that you like. And if you don't like any of the default jobs, you can even create your own!
Finally, the community on GarnetGaming DarkRP is really great. Everyone is friendly and helpful, and it's just generally a fun place to be. If you're looking for a new Garrys Mod server to play on, I highly recommend GarnetGaming DarkRP.
GarnetGaming DarkRP Server IP: 208.103.169.33:27015
GarnetGaming DarkRP Website: https://garnetgaming.net/forums/
Conclusion
If you're looking for the best Gmod server then some of the servers we mentioned above are where you should start. They are free to play on and you can join from almost any location with decent ping.