As any seasoned FPS gamer knows, finding the perfect sensitivity settings is crucial for success. But what happens when you switch games? If you're used to playing CS2, you might be wondering how to convert your sensitivity to Valorant or different games?
There's no need to worry - we have a handy CS2 to Valo sens converter that can do the job for you. Just enter in your current CS2 sensitivity, and the converter will give you the Valorant equivalent. Once you've got your new setting, it's just a matter of adjusting and tweaking until you find what feels best for you.
So if you're looking to make the switch from CS2 to Valorant, don't let game conversions stop you. With a quick conversion, you'll be ready to take on the competition in no time.
EDIT: We have released a new mouse sensitivity converter website called Sensgod. You can convert your sens to and from over 50 games.
Input your CS2 Sensitivity below and then copy the output to Valorant
Your Valorant Sensitivity Is:
0.31
The number in the tool above is your converted sensitivity. Please note that it does not take into account your mouse DPI because most of the time you're not changing your mouse when loading a new game.
We found this a pointless feature to add to our CS2 to Valorant sens converter.
This tool is perfect if you're playing multiple games and need to transfer the same sensitivity over. If you don't know how to get your current mouse settings, then just keep reading.
What Is The CS2 To Valo Sens Ratio?
If you're a math nerd and don't care for the calculator, The CSGO to Valorant sensitivity ratio is actually pretty simple to calculate.
To convert your CS2 to Valo sens, simply take your current CS2 sensitivity and divide it by 3.18. This will give you your new Valorant sensitivity.
Here is an example of the calculation:
1 = 0.31
1.5 = 0.47
2 = 0.63
That's all there is to it!
CS2's sensitivity divided by X
Now that you know the CS2 to Valorant sensitivity ratio, you can make sure that your mouse is always set to the perfect level of sensitivity.
This will help you dominate the competition and take your gaming skills to the next level!
How To Get Your Current CS2 Sensitivity
To convert CS2 sensitivity to Valorant, you first need to get your original sens numbers.
There are two main ways to find your current CS2 sensitivity. The first way to do it is to look in your Settings > Keyboard / Mouse
Then you will see the Mouse Sensitivity box.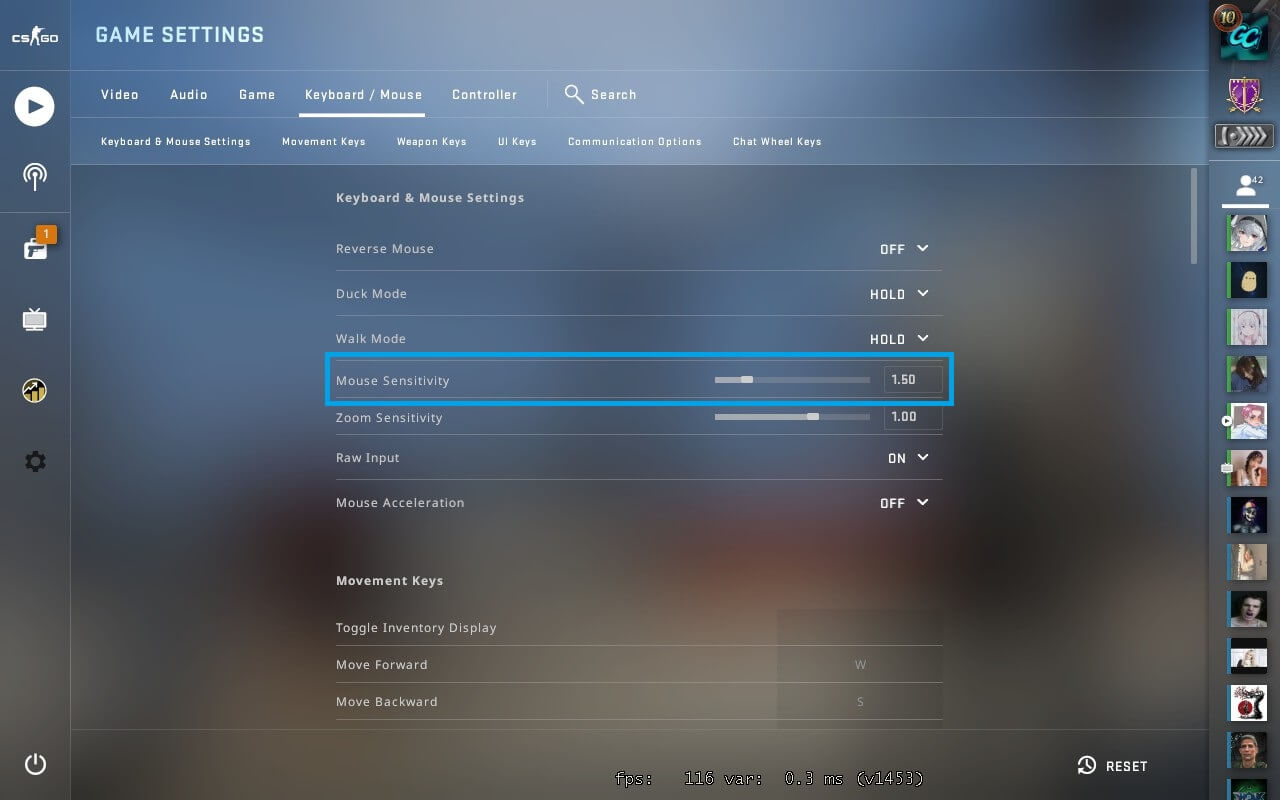 The second way to find your CS2 sens is to use the console command "sensitivity". To use the console command, open the console using "~" and type "sensitivity". This will output your current mouse sensitivity in number form.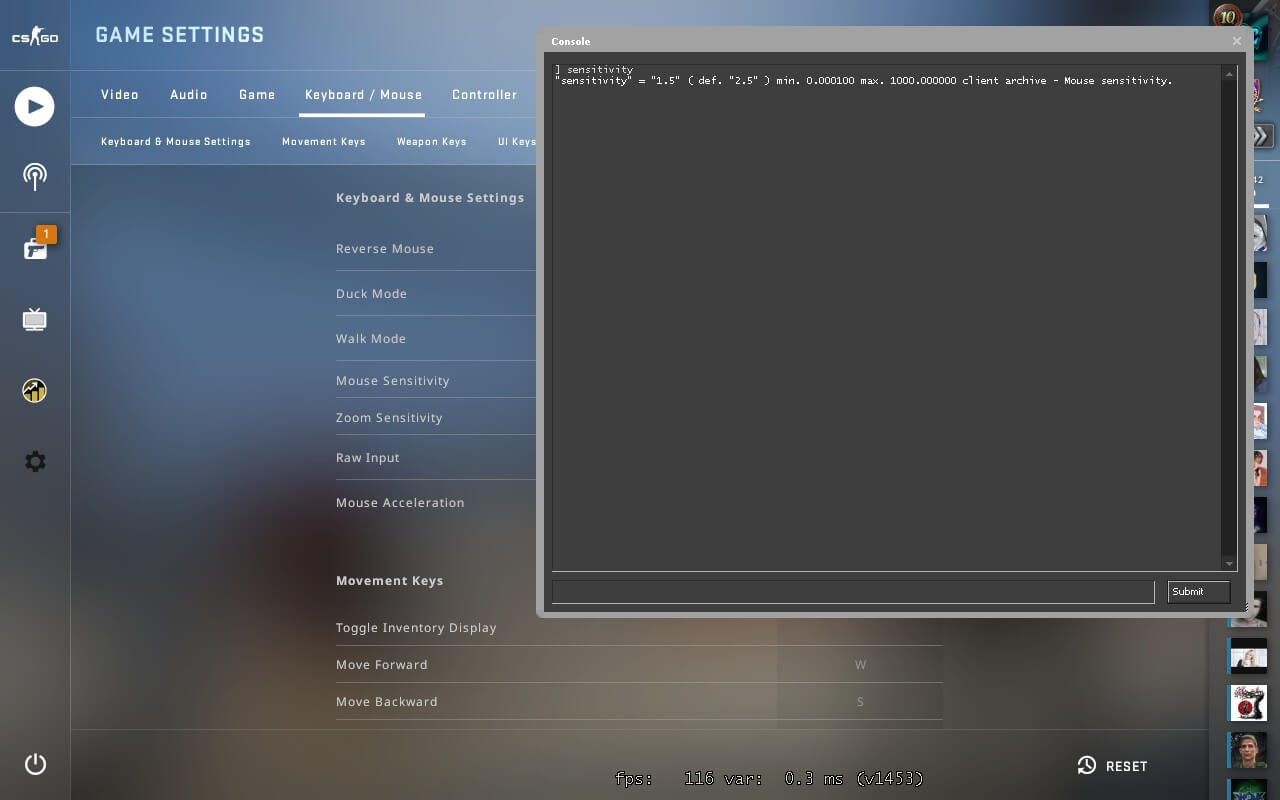 If your console button doesn't work, I have a handy video where I show you how to enable it (and connect to a CS2 server IP)
How To Change Your Valorant In-Game Sensitivity
If you want to change your Valorant sens, you cannot do it via console, on though the games' user interface.
Your Valorant sens will dictate how fast your crosshair moves when you move your mouse.
First, open the Valorant settings menu. You can do this by clicking the gear icon in the top right corner of the screen.
Next, click on the "General" tab. This will bring up a list of options related to gameplay.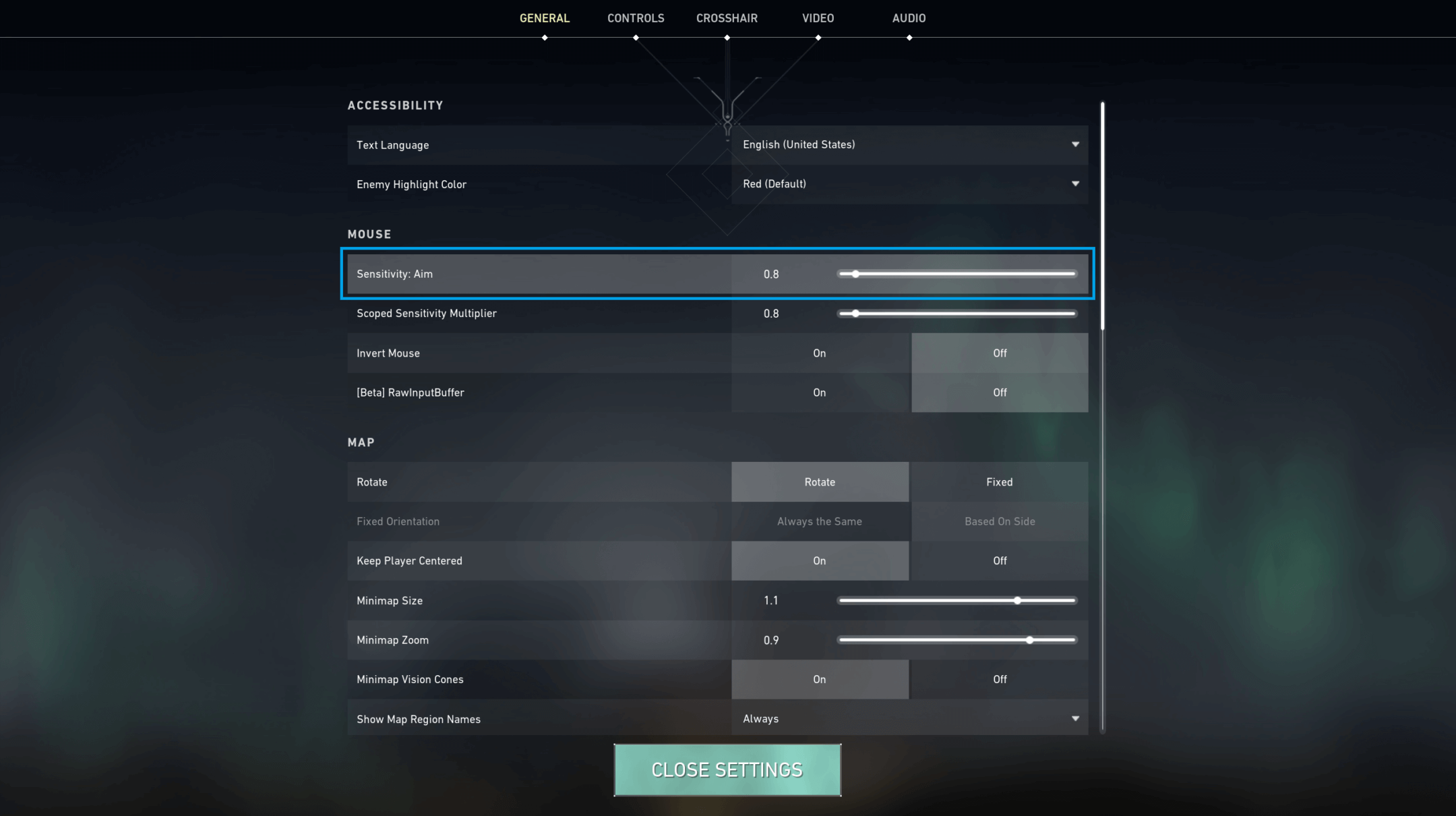 Scroll down until you see the "Mouse Sensitivity" option. Click on it and adjust the slider to change your in-game sensitivity.
Finally, click on the "Close Settings" button to save your changes.
Keep in mind that you may need to experiment with different sensitivities to find what works best for you. But once you keep playing Valorant, start climbing those ranks, and find the perfect setting, you'll be ready to take your game to the next level!
Congrats. You can now test out your new converted sensitivity and see if it feels the same as Counter-Strike 2.
Why Does Mouse Sensitivity Matter In-Game?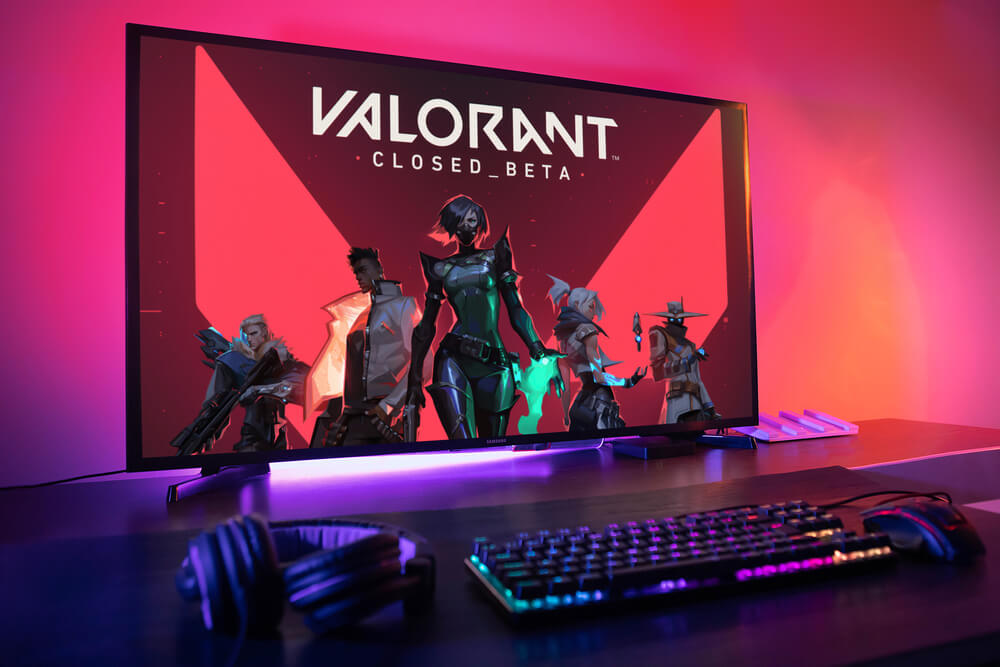 When it comes to tactical shooters, having a mouse that is sensitive and responsive is essential for achieving high scores and dominating the competition.
There are a few key factors that affect how well a mouse can track your movements, including CPU speed and the quality of the tracking sensor.
However, perhaps one of the most important factors is mouse sensitivity.
With the right level of sensitivity, you can quickly aim and shoot with precision, allowing you to move through levels and 1v1s with ease while dealing out devastating damage.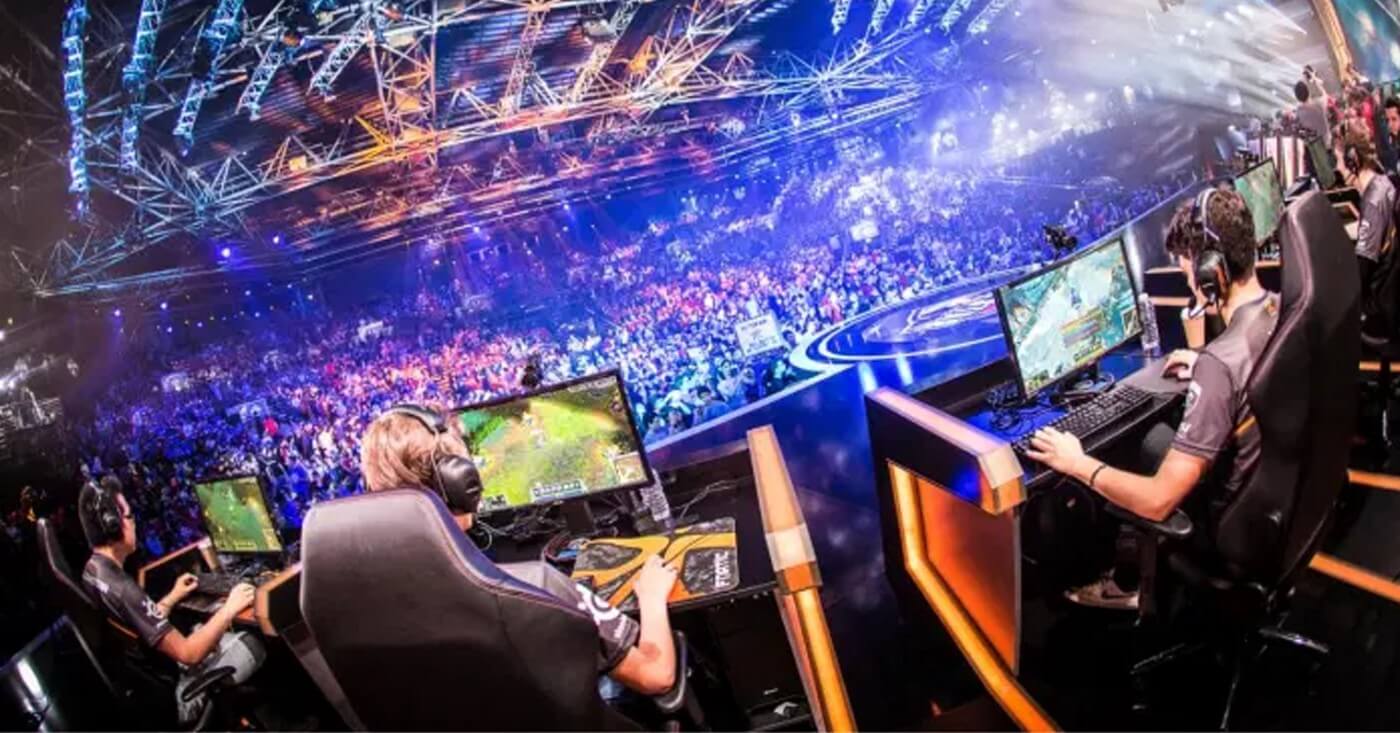 If you want to maximize your performance in any game, it is crucial that you choose a mouse with high sensitivity levels and fine-tune its settings so that your movements translate perfectly on screen.
After all, when it comes to gaming, nothing matters more than having absolute control over your actions.
So gear up and get ready to dominate the competition – your fellow gamers won't stand a chance!
Conclusion
Hopefully, our CS2 to Valorant Sens converter was able to help you out. Any gamer knows that having the right sensitivity is key to playing your best.
If your sensitivity is too high, you'll be constantly overshooting your targets, and you will need to change to a slightly lower sensitivity.
But if it's too low, you'll have trouble aiming quickly no matter how fast your mouse movement is, and you will need to switch to a higher sensitivity.
That's why finding the perfect sensitivity setting is so important. And if you're a fan of CS2, but you're thinking of trying out the game Valorant, you might be wondering what your sensitivities should be.
Luckily, our handy tool can help you convert game your Valorant sens. All you need to do is input your current sensitivities, and the tool will do the rest.
So if you're looking to make the switch from CS2 sens to Valorant, this converter can help you find the perfect sensitivity settings for your new favorite game.