Are there any CSGO players out there who are tired of getting matched with a bunch of newbies that can't even hit a shot?
Well we've got something for you!
These servers were made by people who have been playing the game for years and know what it takes to rank up.
If you want to be competitive in Counter Strike, then these are the best CS GO Competitive Servers for you!
5 Best CS GO Competitive Servers
Here are 5 Best CS GO Competitive Servers that you can join to have a different exciting experience.
1. GhostCap Gaming GCL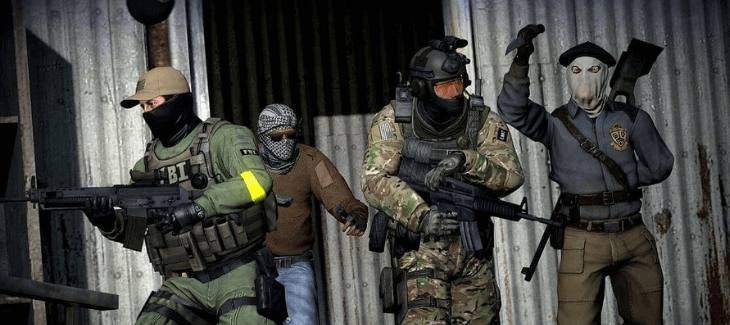 The GhostCap Gaming GCL server (GhostCap League) is a private PUG based that is focused 100% on highly competitive play, it's also 100% free!
There is also a feature on GCL where all your stats are tracked with their own internal ranking system (https://stats.ghostcap.com/) and demos of each match are recorded for everyone to download.
This makes creating your montages and highlight demo clips easier.
To top it off, all GhostCap Gaming servers are protected by world class anti cheat systems that use different methods to catch cheaters. This means most cheaters are banned before they even get a chance to enter the server and fire off 1 bullet!
The most competitive yet free PUG pick up server
All stats tracked and ranked internally
Demo of each match is available for download to make montages/demos easier
World class anti cheat systems
The only downside is the servers are located in Asia, however other locations will be opening up in the future with a proper tournament latency focus!
GhostCap CS GO GCL Server IP's
USA: 45.88.228.29:27017 (click to connect)
Asia: 15.235.181.104:27021 (click to connect)
GhostCap Gaming Website: https://www.ghostcap.com/
GhostCap Gaming Discord: https://discord.ghostcap.com/
2. Popflash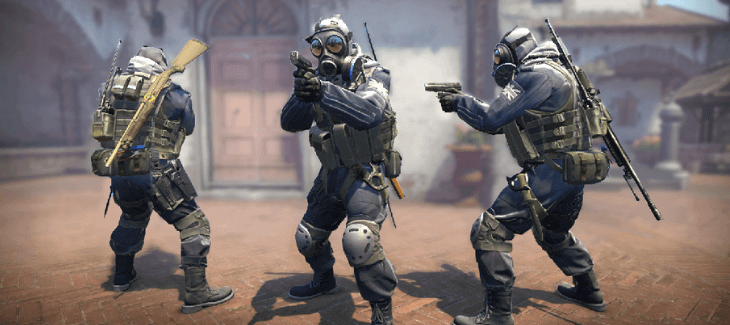 Popflash is another very interesting CS GO competitive server network where you can create your own private scrip, and you can invite players of your choice.
While the service used to be free, it now costs $5 per month for a private server. However I personally think that is a great price for your own private scrim server.
Keep in mind that only 1 person out of the entire scrim needs to pay.
There is a live chat in the Popflash dashboard where people who are LFG (looking for game) can hop in and join existing servers.
This means if you're a solo player, you can play 100% free!
Join a private server for $5 per month
Create your own private scrim server with friends or solo
Get to play 100% free if you're a solo player
Live chat where random players can join and connect in game
In short, this is perfect for up and coming teams who need a private CS GO server to play on.
Popflash Server IP: N/A
Popflash Website: https://popflash.site/
Popflash Discord: https://popflash.site/discord
3. FACEIT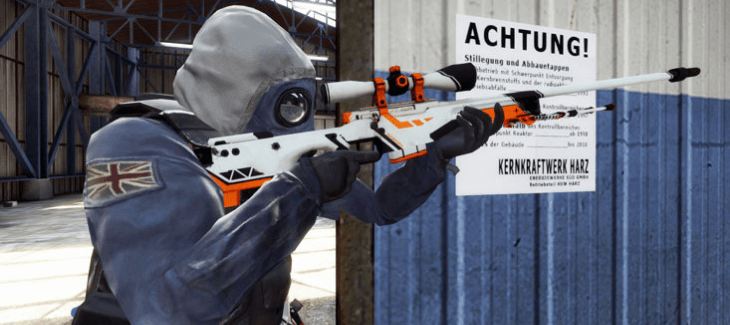 FACEIT is a well known name when it comes to the competitive scene because of its matchmaking ability and huge playerbase.
They use their own application that you install on your computer to setup scrims and matchmake with players. While this is great for a playerbase, you run into the same issues as normal Counter Strike competitive where the players you are teaming up with are either noobs or worse, smurfs.
You can get around this issue by signing up for FACEIT Premium, however at that point for the price you may as well start your own competitive CS GO server.
Another thing that make FACEIT stand out is their own Anti-Cheat system that is among one of the best in the world when it comes to catching hackers.
Find a team and set up scrims
Get formal matches with your teammates
Utilize matchmaking and a huge playerbase
You'll get all the benefits of CSGO competitive without having to rent out servers
All in all, I think FACEIT has great CS GO competitive servers and is a great platform, but to make the most out of it you really need to go premium.
FACEIT Server IP: N/A
FACEIT Website: https://www.faceit.com/en
FACEIT Discord: N/A
4. ESEA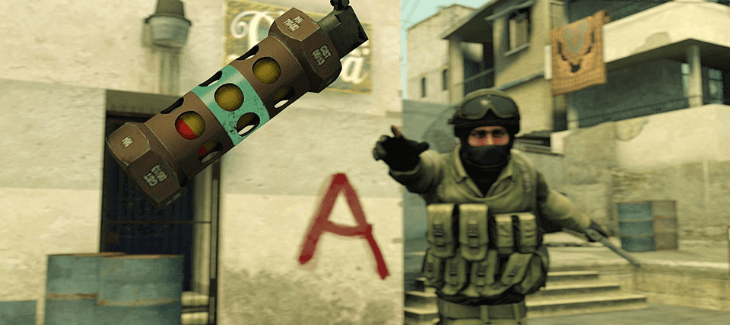 If you were to ask me 5 years ago where you should play competitive CS GO matches, I would have told you ESEA. These days while it is still an amazing place for CS GO competitive servers, lots of the player base has shifted to FACEIT.
What you can't deny though is ESEA has world class Anti-Cheat, amazing server quality and the ESEA league.
Also something that ESEA offers is "fast path". This means that it checks if your server is using the best internet route for the best latency and packet transmission.
This is a MUST when playing somewhere in Asia where internet is flakey for competitive gamers at the best of times.
ESEA is still one of the best choices for CS GO competitive servers
They use world class anti-cheat and have great server quality
Their servers offer "fast path" routing, which is perfect for Asia players
Check out ESEA competitive CSGO servers today at the link below.
ESEA Server IP: N/A
ESEA Website: https://play.esea.net/
ESEA Discord: https://discord.gg/ESEA
5. USP.ro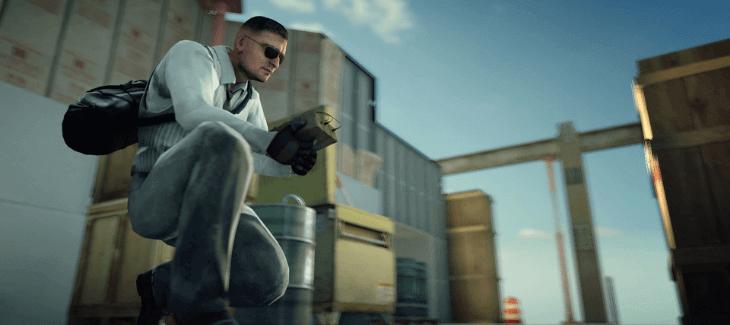 This server is run on the basis of a ranking system. It is extremely interesting to be in a ranking system and try your best to achieve the top ranking.
In order to do so, you need to win battles continuously, and if you do so, you will find yourself at the top of the ranking chart. However, you have to be defensive too, because the players who are at the top of the ranking chart are usually targeted by the players who are right behind them. Hence, if you are not careful, you will find yourself at the bottom of the ranking chart sooner than you expected.
In order to try to get at the top of the ranking chart, you need to simply have to learn a few things before you start playing. These lessons are provided on the USP.ro website, and you can check them out as soon as you log on to the server.
There are a number of things that the lessons teach you, including the different kinds of maps that are played in the game, some of the tips that you should follow if you really want to make it to the top of the ranking chart, and much more.
USP.ro Competitive Server IP: 188.212.102.225:27015
USP.ro Website: https://usp.ro/forum/
USP.ro Discord: https://link.usp.ro/discord_usp
What Is A CS GO Competitive Server?
If you are looking for something really different, then the CS GO competitive servers is just the thing you need. The CS GO is a single first-person shooter multiplayer game with a number of game modes that are enjoyable to play.
But the interesting fact about the game play of this particular game is that it is very fun but still competitive in nature. However, when the game becomes too competitive, players want a different kind of experience altogether. Hence, they are left with nothing but the CS GO competitive servers.
The CS GO competitive servers are servers wherein a large number of players engage in battles with each other to determine the best of them all. Competitiveness is the game here, and you have to be at your best in order to be victorious.
There are numerous different aspects that make the CS GO competitive servers a distinct and different experience altogether. Some of these aspects include competition on the basis of teams, competition on the basis of individuals, skill levels, and more.
To play this game, you need to know all about it and this way you can ensure that you will have an enjoyable experience.
What Makes CS GO Competitive Servers Different From Casual Servers?
Developed by Hidden Path Entertainment, this game has numerous different components. However, the main attraction of this first-person shooter game is the multiplayer mode.
The multiplayer mode is extremely engaging, making sure that players spend a considerable amount of time with the game engaged in exhilarating battles with the other players.
The fact that this game comes with numerous different components definitely bolsters the game play, and the high number of players also makes it even more enjoyable and interactive for players.
Well, there are a number of different game modes that you can choose from. In addition to these game modes, there are also a lot of different maps that you can play on.
In fact, there are over ten different maps available that you can choose from, and these maps cover almost all the different game modes. But while this is so, there are a significant number of other players that want to have a different experience altogether, a different kind of excitement.
The CS GO competitive servers are just the perfect solution. The different aspects of the competitive servers include competition among teams, competition among individuals, and much more.
Very simple, the competition is extraordinary. The competition is not just about winning or losing the game. There is also competition on the basis of skill levels, team work, and many other factors.
It is definitely something that you should experience for yourself and enjoy the thrill and excitement that comes with it.
Conclusion
The conclusion of this article is that you should definitely check out these CS GO competitive servers. There is no better experience than that of playing on these different servers.
In addition to this, the ranking systems make it extremely interesting to be on top of the ranking chart. There is competition on both the team level and the individual level and this way you can make sure that you have an enjoyable and exhilarating experience.
Hence, if you want to have a different experience altogether, then the CS GO competitive servers are just the thing you need.
Need to train before you hit the CS GO competitive scene? Check out the best CS GO warmup servers.