Are you a CS GO player that's tired of playing in public servers with all the hackers?
Do you want to play on a server where your score is based off your skill and not how much money or time you spend?
If so, then this article is for you!
We've gathered the best CS GO AWP servers out there so that when you go to play next, it'll be worth your while.
4 Best CS GO AWP Servers
As the name suggests, this weapon is actually a heavy sniper rifle. But according to most gamers, this weapon is not for everyone, and requires a considerable amount of practice and core skill to be able to use it properly.
Thus, people spend hours to hone their skills with the weapon, and sometimes, not just in regular gaming sessions, but also by playing on dedicated AWP servers.
If you are an adept gamer, but enjoy using the AWP weapon on the regular servers, then you can easily divert your gaming to the AWP private servers.
Here are our picks for the top 5 CS GO AWP servers that every sniper would love to check out.
1. GhostCap Gaming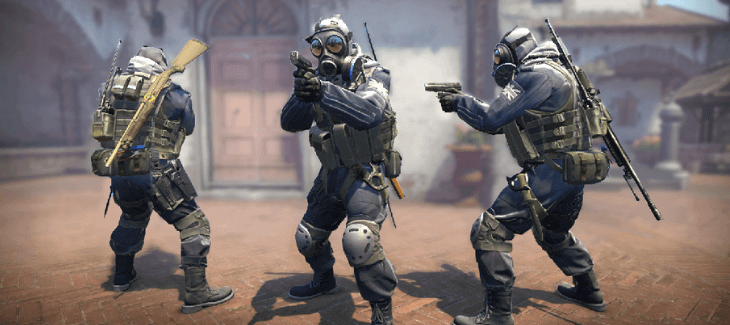 GhostCap Gaming starts off our list as one of the best-known communities that offer a variety of CSGO servers, offering the best AWP Bhop servers around today.
Here at GhostCap we pride ourselves in providing fast server updates, community-driven improvements, and first-class server performance.
AWP Bhop provides the best of both worlds with people's love for the one-tap along with the mobility of a fast-paced FPS. Designed to be a fun pass time that both improves aim and map movement. Here to test your skills and combat against the dreaded camper, AWP Bhop creates the perfect atmosphere to train and play.
Strong active community with over 1000 active discord members (Each month)
128 tick servers
A mixture of casual and pro players accommodates for all skill levels,
Extreme anti-cheat mods (Active admins monitor all bans)
Ghostcap Gaming AWP Server IP: 203.27.106.53:27024 (click to connect)
GhostCap Gaming Website: www.ghostcap.com
GhostCap Gaming Discord: discord.ghostcap.com
2. Karma Gaming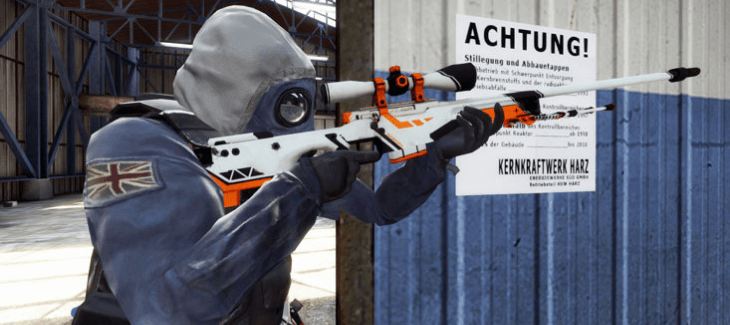 Karma Gaming makes our best list again with one of the best AWP servers on CS GO today.
Karma Gaming made our list for one of the best CS GO Bhop servers, and that is exactly what this is, an AWP Bhop server.
AWP Bhop I personally feel is better than a normal AWP only server due to its fast paced game play. It really helps you with your flick shots.
Great CSGO server with many different modes to test your skills
Karma Gaming has top player base for practically all hours of the day
Anti-cheat is constantly updated and ensures a high level of security and fair gameplay
With a strong anti-cheat, active admins, and near 24/7 player base the Karma Gaming CSGO AWP server earns them top spot on our list.
Karma Gaming AWP Server IP: 172.93.101.24 :27027
Karma Gaming Website: https://karma-gaming.net/
Karma Gaming Discord: http://karma-gaming.net/go/discord
3. GasterGaming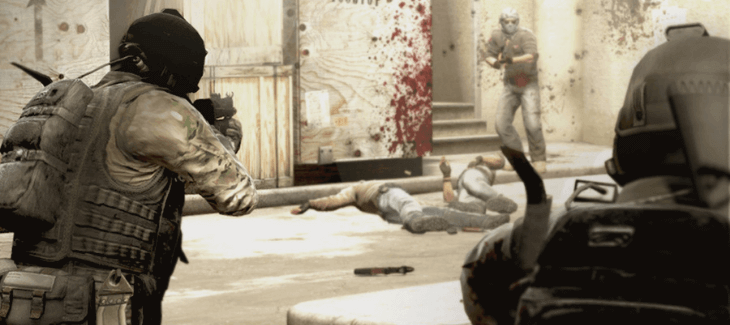 Another of the best CS GO AWP Servers is GasterGaming, this is also an AWP Bhop is massively popular among the gaming community in Asia.
The name of the server itself used to be called RevenantZ but they recently rebranded themselves. It is believed to be a combination of both the names of two popular gaming clans, namely, Revenge and Nihilum.
The GasterGaming AWP server provides some of the most smooth gaming environment, which is free of any kind of lagging and allows the players to enjoy the numerous modes of gameplay, all of which are created, hosted and supervised by active admins of the gaming community.
A smooth gaming environment that is free of lagging and delays
Plenty of gameplay modes to choose from
Active admin staff that are always on call
The server's name was coined by combining two popular names in the gaming community
Even though the server is loved by most gamers, it's not really a gaming community and more of a server host where you can rent your own game servers?
Either way this is a good server with an active player base so it earns a spot on our list.
GasterGaming AWP Server IP: 65.0.148.89:27015
GasterGaming Website: https://gastergaming.com/
GasterGaming Discord: http://discord.gg/gastergaming
4. 1shot2kill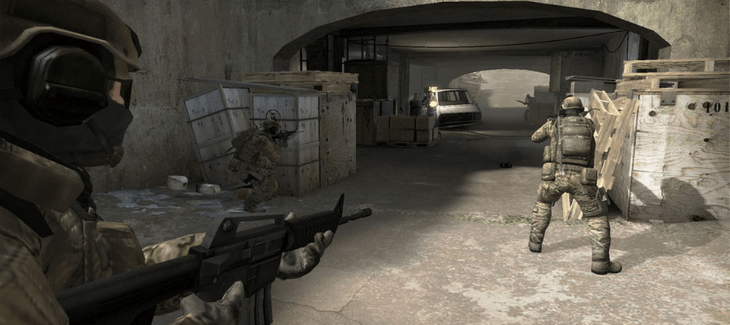 1sho2kill (previously Hellzone.pl) is a 128 tick awp server that is based out of Poland. This awp server is very active reaching a peak of around 18 - 20 players every day. Their forums are also a great place to learn about how their server works such as their anti-cheat and shop system.
This mode of gameplay basically includes players taking on each other with different kinds of weapons from a starter pistol all the way to the AWP. Apart from the gameplay mentioned here, there are numerous other ways of playing on the server.
1shot2kill also hosts a bunch of other servers such as Mirage only, surf, old Maps, 1v1 Arena.
There is also an opportunity to join the 1shot2kill clan, and buy VIP to get different rewards and perks.
Is a 128 tick server
Anti-cheat system ensures players have a fair chance
On average 18 - 20 people log on every day (over 150 total during peak hours)
One of the best CS GO AWP Servers that can be used is the Hellzone Private Server (HPE), created and hosted by the N!faculty Clan. As the name suggests, the server is hosted in Germany and is open 24/7 for the gaming community.
1shot2kill AWP Server IP: 145.239.21.248:27045
1shot2kill Website: https://how2kill.pl/
1shot2kill Discord: https://discord.gg/g2vAMjtKPe
What Are CS GO AWP Servers?
The very basic of all things CS GO revolves around the fact that the player needs to be in possession of an AWP (M4A4) and have level 3 on the scoreboard. At present, there are numerous servers where players can experience some of the best CS GO AWP Servers.
Some of the most popular AWP servers of today comprise of all the major 6 maps. These servers are specially created and verified by the CS GO community itself. These servers help the players to obtain more experience with the AWP by providing a unique opportunity to play in a competitive environment against other players of the same rank.
The servers will provide a player with a realistic and competitive gaming environment, especially when considering the use of an AWP on a large map such as de_dust 2 or de_nuke.
People generally enjoy CS GO due to the fact that the game boasts some of the finest, most realistic features of all times. Combined with the ability to purchase different kinds of upgrades, weapons and accessories, players are given numerous ways to customize the game according to their liking.
However, when it comes to players who have a fascination with a certain weapon, all of the customization and upgrades in the world won't be able to beat the sheer power of the rotating bolt action sniper rifle built to take on any different kind of enemy and deliver death at almost the speed of light (This is why CS GO AWP servers were created).
Even though this weapon becomes available to players only after a certain level of completion is met, the power of the AWP will keep the players dreaming and daring to come closer to the behemoth and imbibe the expertise to play with this weapon.
Though it's a fact that there is no level playing field in CS GO, there are several game servers running around that allow AWP users to play on different maps with their weapon of choice.
Conclusion
Most players will tell you that the thrill and excitement of playing on an AWP server is incomparable. As a gamer, you can experience the true thrill of playing against some powerful enemies with a gun that will make the whole battlefield kneel down in front of you.
If you are a newbie and have started playing on the regular servers, but are not ready to jump into the deep end, then the AWP servers are the perfect option for you. But the choice of which CS GO AWP server you should go ahead with can be a difficult decision.
This is especially true given the fact that there are numerous servers available on the internet. Thus, we have gone through the process of identifying the best 5 CS GO AWP servers for you so that you get to know more about your choices, and can make an informed decision.