Rust is a survival game that forces players to be completely self-sustained. All the amenities that you need to set yourself back on your feet are in the hands of other players, so you need to fight for them.
With an array of dangers surrounding you, you need to be armed to the teeth to survive in this game.
There are different kinds of weapons that you can use to keep yourself safe, which can be obtained from killing other players and by foraging for resources. Rust
PVE servers offer an experience of a lifetime to gamers.
Not only does it provide players with a chance to develop their own tactics and planning skills, but it also requires them to possess the ability to overcome their enemies.
Not all players are lucky enough to find themselves in a safe spot when starting the game. Knowing that other players will kill you in your sleep if they get the chance would get the adrenaline running in most.
You will need to become an intelligent player to make it through this game. You will need to plan your strategies, plan well to implement the right weapon combinations for the job, scout for new settlers and alliances, and attempt to seek new challenges at every step.
The 8 Best Rust PVE Servers
There are many dedicated gamers who want to further the cause of the game by avoiding all the chaotic game elements and concentrating on the task at hand.
Dedicated to the task at hand, they learn to set up the resources required to build their own homes and a means to support themselves without the need to kill other players.
The following are the 8 best Rust PVE servers that you must try out
GhostCap Gaming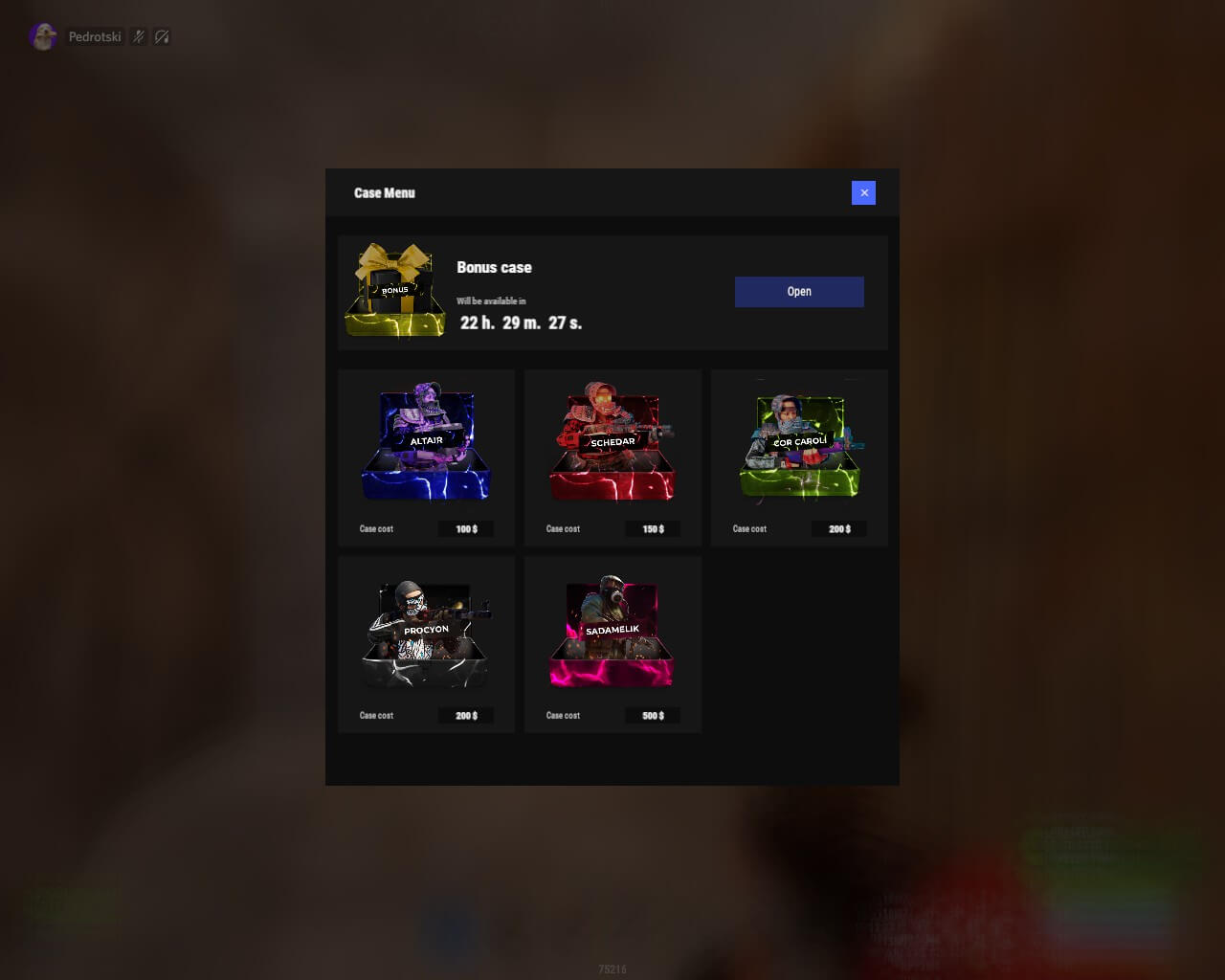 GhostCap Gaming has just relaunched its PVE servers on a new host based in Dallas.
Here are some of the main features:
Shop with items
Case system (unlock look)
Zombies!!!
Better AI enemies on monuments
Teleportation
Kits
Personal heli
Custom stack sizes
With dedicated developers and admins, we are always upgrading and changing the server.
If you got a suggestion, then come join us on Discord - https://www.ghostcap.com/discord
To quickly connect to our server, in the game menu, press F1 then type client.connect 45.88.228.29:28017
GhostCap Gaming Rust PVP Server IP: 45.88.228.29:28017
GhostCap Gaming Website: https://www.ghostcap.com/
GhostCap Gaming Discord: https://discord.ghostcap.com/
Salty Zombies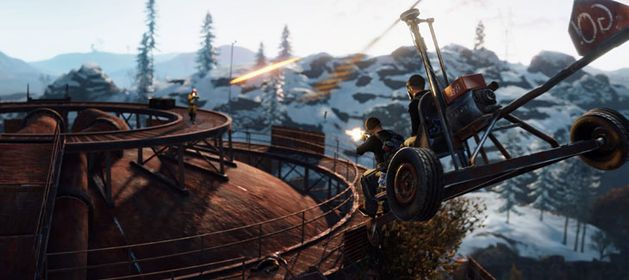 Salty Zombies is a gaming community that loves survival crafting zombie apocalypse games. They host various PVE games like 7 Days To Die, Conan Exiles, Project Zomboid, Minecraft etc. But they recently opened a RUST PVE Server with many cool PVE mods to keep you entertained. From Raidable NPC bases, Zombies that come out at night, and special events throughout the day.
Server Features
Stack Mod
Backpack Mod
2x Faster Smelting
Slower Decay
Loot Sort Buttons
Night Zombies
Quests & Levelling
Salty Zombies also host a RUST Building Server for people to join with all blueprint unlocked and a super high gather rate so you can build to your heart's content. Great way to learn some new build techniques and test a new PVP base design.
Salty Zombies Server IP: 104.194.8.62:28215
Salty Zombies Website: https://saltyzombies.com/
Salty Zombies Discord: https://discord.gg/hTZdV739pX
RUSTez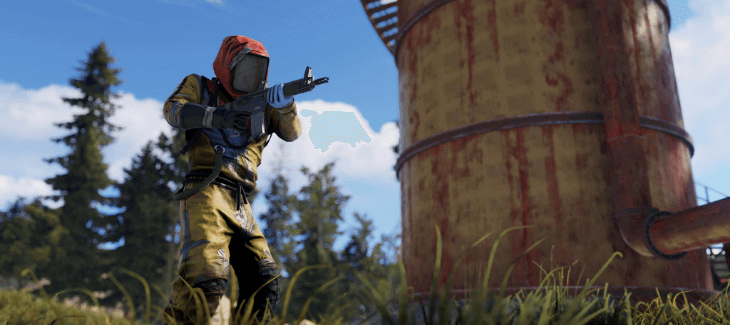 The RustEZ Pure is a well-balanced server which combines all the best features of every great server and discards those that are bad. It offers users an experience similar to a vanilla server but with some of the conveniences of customised servers.
Amazing PvP experience
Balance in gameplay and customisation
Customizable world structures, mobs, and quests
New mods every week
As the name suggests, this server is pure and gives you a thrilling experience that is hard to find elsewhere. This is the best possible server you can find if you like fighting with other players and hunting creatures.
RustEZ Pure Server IP: pve.rustez.com:28015
RustEZ Website: https://rustez.com/
RustEZ Discord: https://www.rustez.com/discord
RUSTY Haven Survival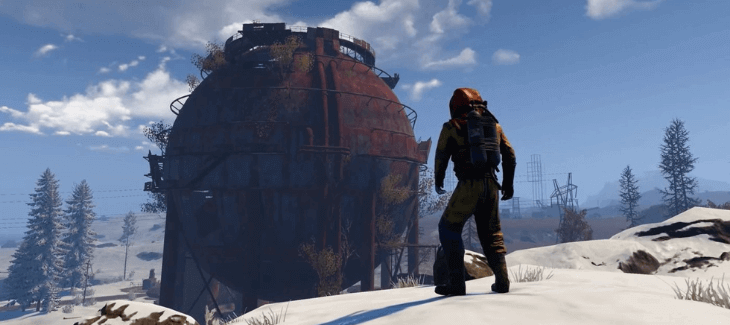 Rusty Haven Survival PVE is the most active server of all the Rust 4PVE servers we have come across. What was once a dream for a few friends has now become an everyday PVE server for hundreds of Rust players. The survival environment of Rusty Haven will help you stay on your toes with friendly players all around. You will never find yourself to be wandering around alone.
Friendly, active PVE Environment
Helpful community
Deals with griefers and thieves swiftly
Laidback atmosphere.
This server is meant for players who like the feeling of togetherness and family-like conditions. You will have as much help as you need from experienced players. You must keep yourself active and remember that you are not alone on this server.
Rusty Haven Server IP: 192.154.248.233:28015
Rusty Haven Website: https://steamcommunity.com/groups/rustyhavengaming
Rusty Haven Discord: https://www.discord.gg/6HQeb9e
Zombie Land
Recently we were asked if there were any Rust Zombie Servers, and while we had played them in the past, we didn't feel they deserved to be on the best rust servers list. Their server has a ton of great features, such as:
Real prizes were given away
Friendly staff
Custom maps
Raidable bases
Quests
There are zombies all over the map that will randomly spawn. Every time they kill a player, the hoard gets stronger. This is a great server to test out with your friends.
Zombie Land Server IP: 147.135.104.162:28015
Zombie Land Website: https://zombieland.io/
Zombie Land Discord: https://discord.gg/nJK9npP
RustPlay Servers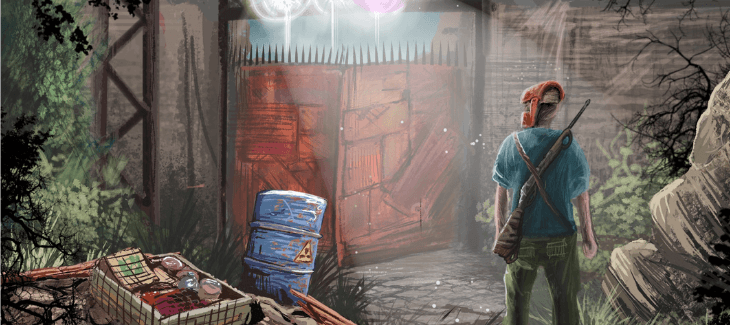 The crew at RustPlay started with a dream. They wanted a server that offered the best PVE experience in Rust. So, they got all the custom plugins to enhance your gaming adventures. If it's one thing, these guys also pride themselves on their proper server management and staffing.
6,000+ Skins available for all players
Server Rewards
Levelling System
Quests
Zombies
The server is heavily modded with over 80 plugins that enhance the game's PVE features. The levelling system, for example, is similar to many PVE games where you level up through actions. So, if you like mining and go out and mine a lot, you will level up in this action and become more efficient at mining and gathering materials.
RustPlay Server IP: 104.128.58.126:28026
RustPlay Website: https://www.rustplayservers.com/
RustPlay Contact: https://steamcommunity.com/groups/RustPlayUpdates
Rusty Wasteland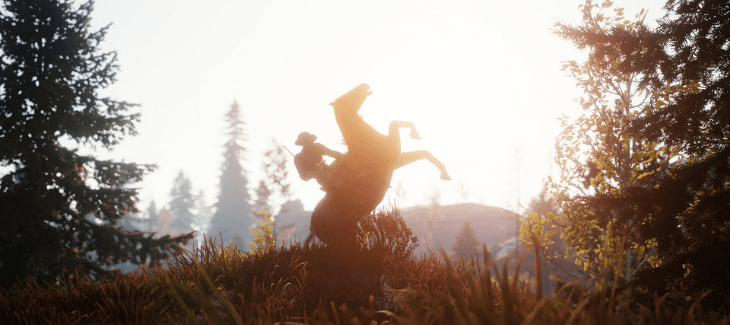 Rusty Wasteland have been around in the early days of RUST back in 2017. They start with the simple goal of building a friendly community and a strong bond between the server staff and the players. Now Rusty's has a large player base with multiple servers, each offering a unique experience.
Very active, friendly, and helpful community, including owners & staff members
Looting and killing are fully disabled
Four levels of helicopters with different health: normal, hard, elite & legend
Rewards for voting
Community town
Bronze/Silver/Gold/Platinum ranks for players who support the server, including queue bypass
Like the ones above, their servers have many plugins to give you lots of things to do and work for. They also have a custom monument for you to explore. Overall, a pretty good server.
Rusty Wasteland Server IP: 185.38.151.71:28015
Rusty Wasteland Website: https://rustywasteland.eu/
Rusty Wasteland Discord: https://discord.gg/sJFzBGH
Isle of Refuge PvE Rust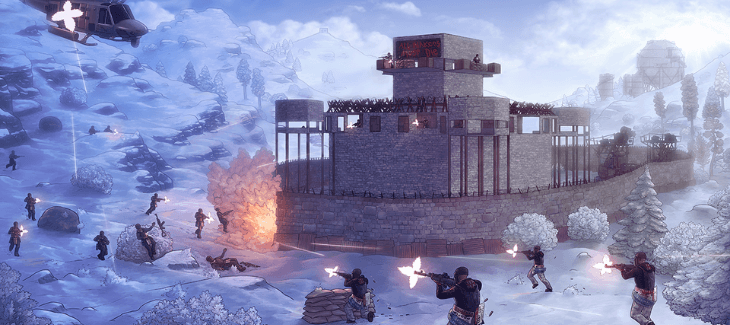 The name of the Isle of Refuge PvE Rust says a lot about it. It's about refuge, safety, chaos, and survival. Here, you have to make sure that you get the best defenses and a safe place to call home. As long as you have done that, you will have the chance to grow stronger and keep improving. The Isle of Refuge offers you that chance.
The Isle of Refuge is a PvE server that has been revamped to be safer and more strategic than the usual Rust. The environment consists mostly of lush, green forests with just enough water around for you to build your own little hut in an idyllic location overlooking the ocean or nestled between two mountainsides.
Escape the chaos and danger of a competitive server to get your own safe haven
Get as much loot as you need to build up your home base
Enjoy the idea of peace in a beautiful and lush environment
If you're fortunate enough to survive long enough without being beaten by other players who are desperate not only for food but also weapons and supplies, then there's every chance that one day this could become yours too!
Isle of Refuge PvE Rust Server: 199.60.101.250:28241
Isle of Refuge Discord: N/A
Isle of Refuge Website: https://steamcommunity.com/groups/isleofrefuge
Midwest Noob Village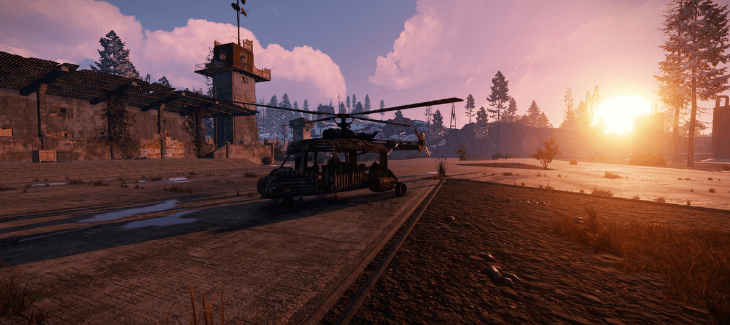 Midwest Noob Village server allows you to become the ultimate Rust player you always wanted to be without having to start from scratch. This is a multiplayer server that takes place on its own dedicated server. It is pure vanilla with no plugins. You will need to rely on your own skills to survive.
A multiplayer server where you can practice your skills
Completely Vanilla, meaning no plugins
Provides a survival challenge and prepares you for a PVP server
It is the ultimate Rust server that will prepare you for anything you need to face in the actual game. It's an excellent warm-up server.
Midwest Noob Village Rust PVE Server IP: 104.129.132.79:28046
Midwest Noob Village Website: N/A
Midwest Noob Village Discord: N/A
What Are Rust PVE Servers?
You have heard of Rust PVP before, but what does PVE mean in Rust? On Rust PVE servers, the players cooperate with one another to survive. They are not seeking out other players just for fun or killing them because they want to get ahead in the game; instead, their focus is on survival and cooperation among teammates so that no team member falls behind.
All of this teamwork means that when a threat presents itself (as an enemy player), there will always be someone around who can defend against it--which makes these cooperative environments highly successful levels!
Conclusion
All these Rust PVE servers offer more than just a game. You can learn how to stay safe and fight certain threats and situations calmly and efficiently. It is common for you to find situations where you're under fire with absolutely no way to defend yourself. Here, you learn how to defend yourself and fight back with the right weapons in the proper fashion.
They teach you how to use your surroundings to your advantage and keep your enemies at bay. It is not just about the server and the game. It is also about the invaluable life lessons that you can gain through this game. With the help of other players, you can learn to become more tactful and stay safe in a virtual world.
By playing Rust PVE Servers, you will be able to survive and develop in a virtual world. Learning from your mistakes and those of other players will help you develop and learn some of the valuable skills that you can carry into your real life. Not only can you learn to develop a weapon and its strengths and weaknesses, but you also get to know some of the other players on your server.
You get to learn how they play their games to gain an insight into how they approach life as well. It is interesting to learn about your own strengths and weaknesses while interacting with other players. Rust 4PVE servers will provide you with a life-changing experience and the ability to outsmart other players will always prove very useful in your real life.
Rust is one of the best survival games that is available for PCs online. You need to understand that before you join any of the servers, you need to check whether they are intended for cooperative gameplay or for strict PVP. If you don't feel like taking part in the politics of the game, then you should try out the Rust 4PVE servers for a different experience.
Didn't find a Rust PVE server here that tickles your fancy? Then check out our guide on how to host a Rust server.