If you're a gamer, then you know that having a good gaming PC is only part of the battle.
You also need a great gaming server to ensure smooth, uninterrupted gameplay.
But when you went to look for a dedicated server, you saw the high price tag along with the long contracts.
That's where virtual private servers (VPS) come in.
VPS hosting is the perfect solution for gamers who want the performance and features of a dedicated server without the high price tag.
In this article, we'll take a look at some of the best VPS hosting providers for gamers and discuss what makes them so great. So read on to find out which provider is right for you!
Who Am I And Why Should You Trust Me?
You have seen a bunch of review articles of people trying to push their crappy game server host on you when they have not actually used them.
You can be assured that this is not one of those articles!
My name is Pedrotski and I have been hosting game servers for our gaming community and local LAN parties for the past 20+ years.
I help people on a daily basis with their game server setups and to put it simply, it's my passion.
Over this time of helping people, I have seen, worked on, and got to use a bunch of different game server hosting platforms.

In fact, we run one of the most popular CSGO servers in the world right now so we know what we are talking about.
Best VPS For Gaming
Here we have round up our top picks for your next game server.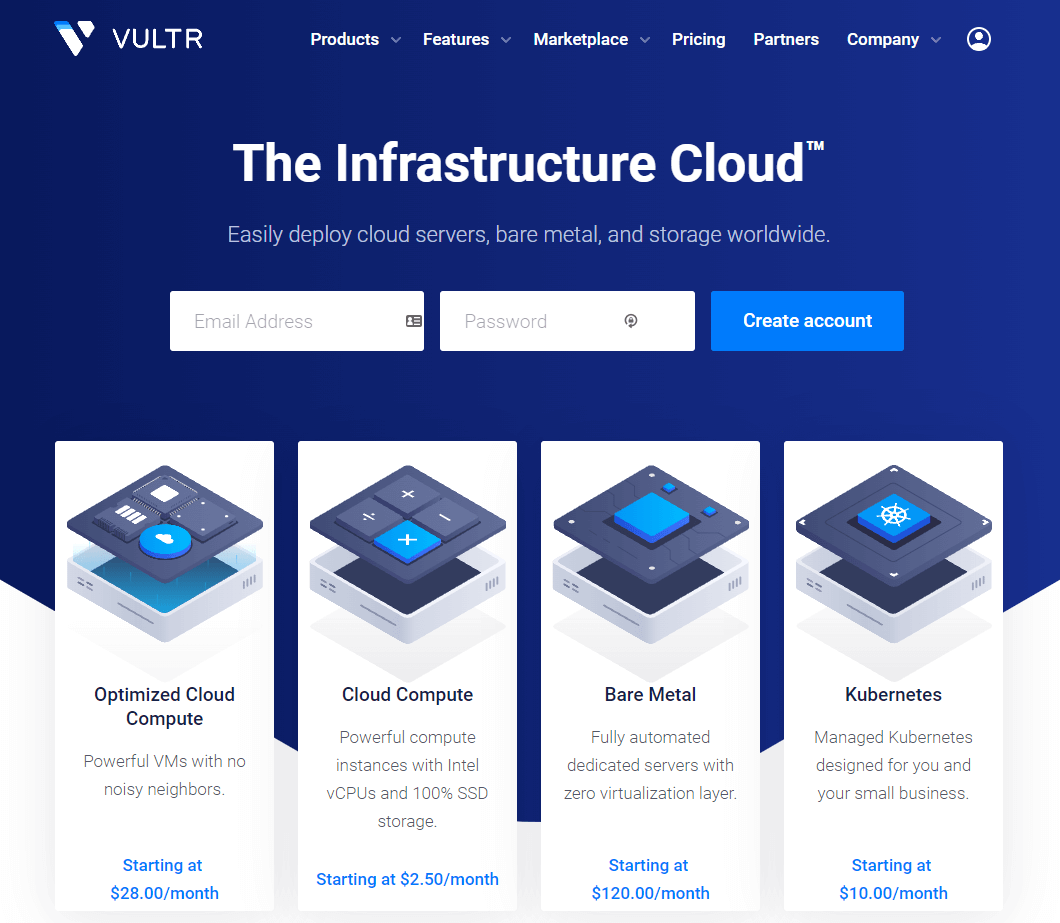 If you're serious about self-hosting a game or voice server, this is how you should do it.
Out of all the VPS servers, I have run, the best and most consistent performance I have had is from Vultr.
I have been a Vultr customer since 2015 (maybe earlier?) and during that time I have run multiple game servers, voice (TeamSpeak servers), web server, bots, you name it.

Use our link below to signup for your new game server and get $100 credit you can use.
No coupon is required.
Simply click the link, signup, and it's automatically applied to your account!
Best of all, you can test them out free if you use this link (Free $100 Vultr coupon). That is enough to test most of their services and see if the performance is right for you.
Here are some of the reasons I love Vultr:
Reliable network and hardware
They notify you of updates/maintenance
A fast dashboard means you can start servers quickly
Awesome documentation
Very clear and easy to understand billing
Generally, when you're running a VPS server, you're only getting a slice of the dedicated host machine, sometimes this means you can end up with a "noisy neighbor". In all my experience with Vultr, I have never personally had this happen.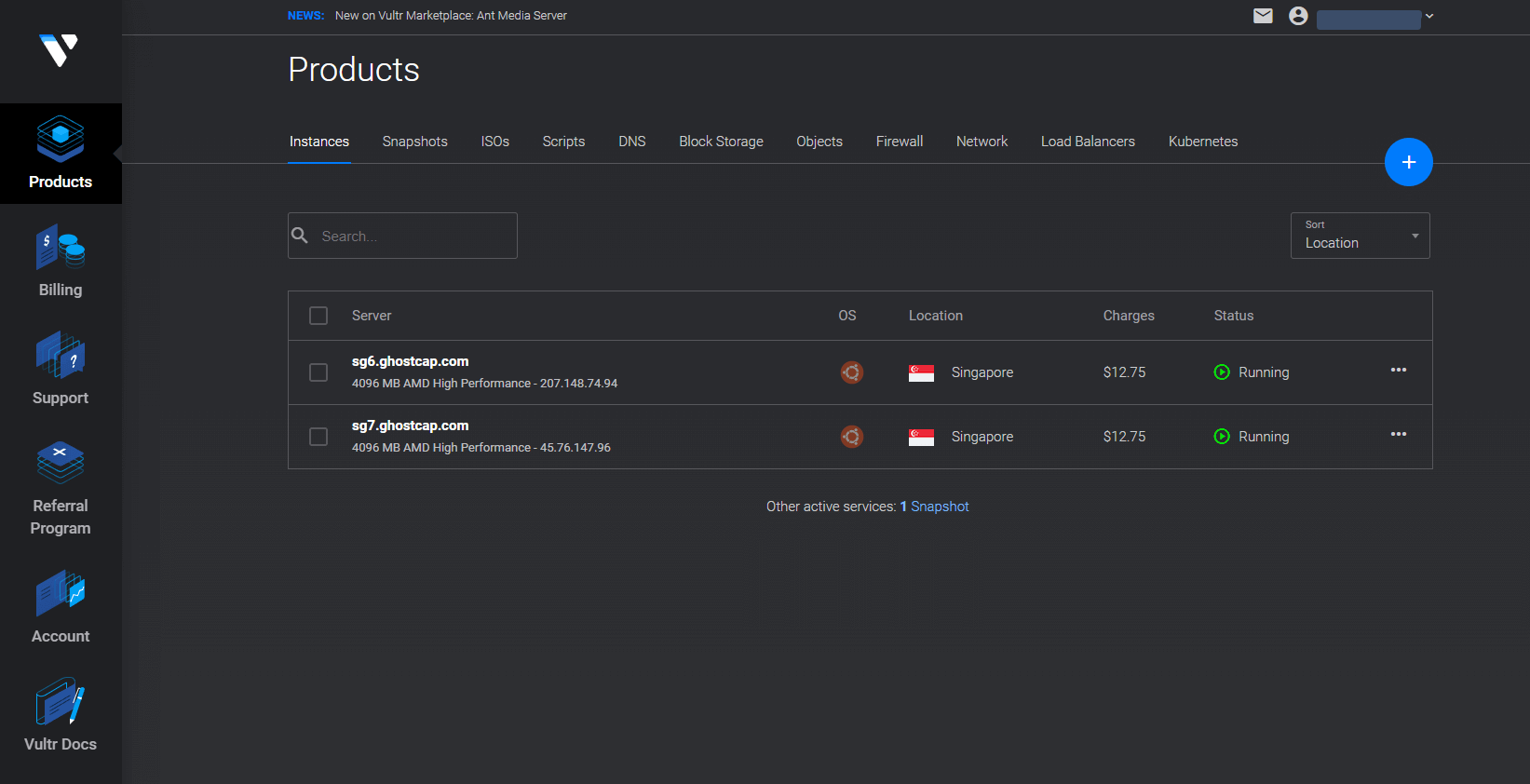 Vultr also charges their hardware by the hour so if you start a server and you realize it's too much or you need to change something, you only pay for what you use. No need to pay for the entire month upfront.
Their plans start at $2.50 per month for the smallest plan and go all the way up to $640 per month for their top tier 24 vCPU VPS (No, you shouldn't buy this lol)
It's super simple to get your virtual private server up and running as they have spent a ton of time on their dashboard and making it easy to use.
Seriously you can get your game server started in just 5 clicks from their dashboard.
Vultr also has "One Click Installers" on their marketplace so you can deploy WordPress, Cpanel, and even Minecraft servers with just one click.
If you ever outgrow your VPS, you can easily snapshot your game server and then move to one of Vultr's affordable dedicated servers.
If you want to test our Vultr, then click here to get $100 credit to test it for free!
We have a more in-depth Vultr review that you can read here.
Pros
Hardly any "noisy neighbor" issues
Easy to use interface
Full root access
Lots of operating system options
Good for web hosting or a game server
Cons
Dedicated servers can be pricey compared to the competition
Windows servers cost extra
Not much disk space
Digital Ocean
Digital Ocean (DO for short) is another server hosting provider I have used on and off for a long time now and they fall into the same tier as Vultr.
Digital Ocean and Vultr both offer:
Linux or Windows virtual servers
Great pricing
Their own hardware
Lots of computing power
Create teams to allow other users to gain access
Most of DO's plans are very similar to Vultr's in terms of pricing and performance as these companies are pretty much direct competitors. That's not to say Digital Ocean has all the benefits of Vultr.

Use our link below to signup for your new game server and get $100 credit you can use.
No coupon is required.
Simply click the link, signup, and it's automatically applied to your account!
One of the main reasons why I choose Vultr over DO is that Vultr offers Dedicated servers. Digital Ocean only offers you a vCPU (It's still a VPS but with dedicated resources).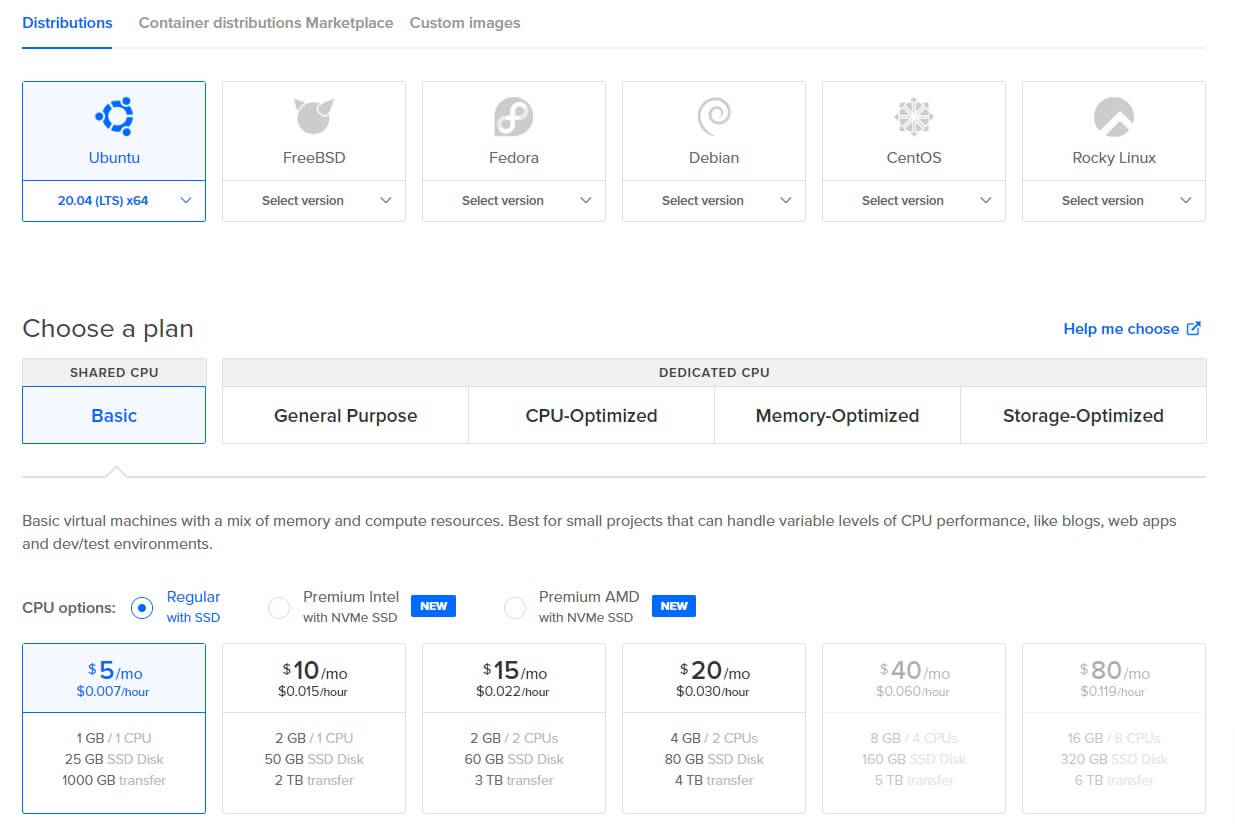 This means as you grow your game server on shared hosting, you cannot upgrade to bigger dedicated hosting. And this is kind of a big problem when it comes to hosting a game server as you would end up having to switch away to another provider in the future.
With that said, Digital Ocean is still a great choice at an affordable price for your gaming VPS especially if you're just playing multiplayer games with a few friends. They offer a ton of VPS plans and configurations as well as a really fast setup process.
You can even add more resources to your VPS plan easily after you have set up your VPS services.
So in the end, Digital Ocean is a great virtual private server provider as long as you don't mind not having to upgrade to a dedicated server in the future.
If you want to try out DO, then click here to get $100 credit to test the platform for yourself.
Pros
VPS plans are cheap
Hardly any "noisy neighbors" issues
Good network
Perfect VPS for game server hosting
Cons
The interface is difficult for a beginner
No dedicated server options
Contabo
Running a game server costs money no matter how you look at it, but sometimes your budget doesn't allow for a decent VPS server.
If this is the case then Contabo is for you.
This is really the host you want to use if you need extra data and RAM for a cheap cost. One of their most popular plans actually offers 6 CPU cores, 16GB of ram, 400GB SSG all for $11.99 per month
Sounds good right?
Well if you saw the host before, then you would understand the issue of noisy neighbors.

While there might be more resources, there is a chance someone else is on your shared server using the same resources. This can cause lots of game lag with many online players, ping loss, or even worse, you might not be able to connect at all.
Despite this, the value is good for the resources you get.
I would only suggest VPS hosting like this if you are going to be running games that don't really rely heavily on ping such as Minecraft or Factorio etc.
Finally compared to other VPS game server hosts such as Vultr and Digital Ocean, Contabo doesn't really have many locations. They only offer Germany, USA, and Singapore
Pros
Lots of resources for a cheap price
Cons
That cheap price usually means servers are overloaded
Interface is dated
The signup process is painful (I rage canceled my latest VPS to test again with them!)
Not many server locations
Oracle Cloud Free Tier
If you have heard of Amazon AWS or Google Cloud, then this is exactly what Oracle Cloud is. It is a mega host with huge infrastructure.
While this is free, it is extremely complicated to set up and there is no guarantee you will even get a host.
What this is more designed for is to get people familiar with a Linux server and with the Oracle platform, so when they are older they take those skills into the workforce.

You cannot host a Windows server here, only a Linux VPS but that is all most people will require. You will also need some networking skills if you want your game server installation to go smoothly as they block ports by default.
To be honest, it might be worthwhile signing up just to play around and learn, but if you're serious about growing a successful dedicated game server, then you shouldn't run your community off these kinds of free hosts.
Pros
It's free, you don't need to spend actual money.
Generous resources if you can get them
Cons
It's free, your virtual server can be terminated at any time
Not really suitable for game hosting
There is a better server choice out there
Conclusion
If you're serious about game servers and really want a VPS for gaming, then start with Vultr.
It's the easiest
You get a free $100 credits to test their platform
Only changes by the hour
Then in the future, you can always upgrade to dedicated hosting. It's as easy as taking a snapshot of your server, then transferring it to a dedicated server.
If you still have questions about VPS game hosting, then come join our Discord below and ask us some questions!