Recently at GhostCap, we hit over 2500 unique players in one day.
That's 2500 gamers who are hungry to play their favorite online games with others.
Honestly, when I saw the numbers, I was shocked.
From humble beginnings with a home server to seeing our first 100-player day, I never expected growth like this.
I mean, I would be happy with 20 dedicated players per day on our servers.
Luckily for me when we started, I was quick to recognize that we need dedicated game servers if we wanted to establish a large, solid player base.
This has helped us grow our player base to accommodate demand.
But what this got me thinking: "what's the next step for us?".
EXPANSION!
So began my hunt for the best-dedicated game servers and what I found.......
A bunch of blog posts from people who have OBVIOUSLY never hosted a game server in their life. (Heck, some don't even play games)
In this post, I have put together a list of what I feel are the best places to host your next dedicated gaming server.
It's also presented in a way that I'm not going to overwhelm you with irrelevant technical specs, only the things you need to know.
If you don't care about the nitty-gritty details, here are my top picks of the best hosts (and a short reason why)
If you want to see the negatives of each host, please read on.
Why Should You Listen To Me?
Currently, I'm running over 40 game servers spanning over 3 different continents
Unlike the other articles you read from non-gamers, I have been running the GhostCap gaming community for the past few years now.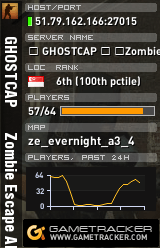 With over 5,000 members and thousands of players every day, we know what it takes when it comes to running reliable, popular game servers and finding the perfect solution for our users.
I have also helped countless other people set up their own game server hardware for their own gaming communities.
Best Dedicated Game Servers
The best game servers in the world are dedicated, here are my top choices for anyone looking to host a dedicated server. Please keep in mind, these are in no particular order and all have their own pros and cons.
These are all self-managed options too. If you're looking for someone to take care of the hard work for you, then check out our post on the best game server hosting.
1. ReliableSite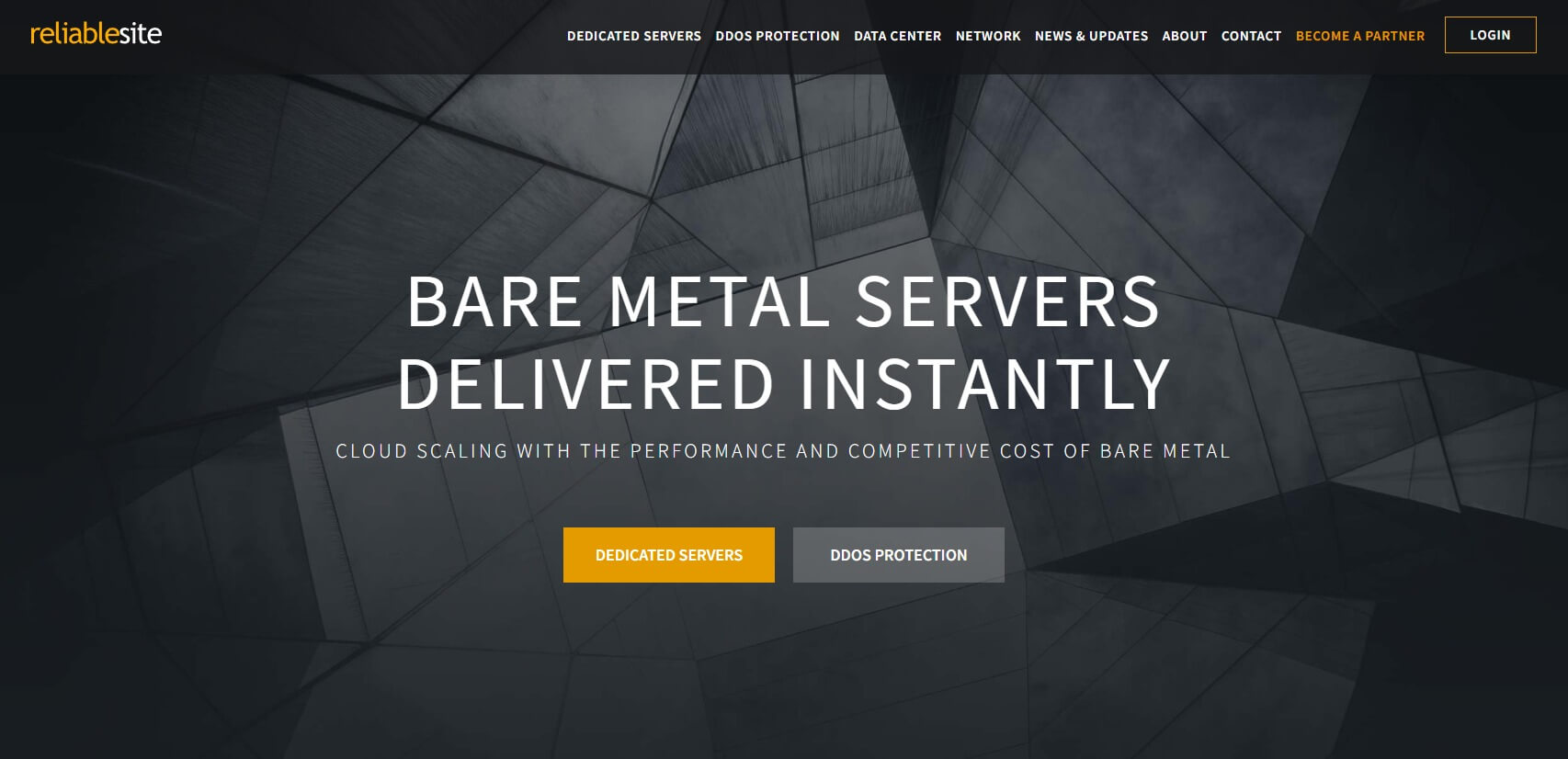 Pros:
Perfect for first-time dedicated gaming server owners
Fast, quality network
Simple sign-up process
Easy to use website
A gamer-focused network
Cons:
No data centers outside of the USA
You cant access the server control panel from your client dashboard
Who is ReliableSite best for?:
USA customers. People who are new to dedicated server hosting, but need great hardware and network performance that won't break the bank.
ReliableSite is a hosting company that has been around since 2006 offering dedicated servers to customers in the North American region.
They offer servers as small as Dual Core Intel Atom, all the way up to 64 core AMY Epyc servers so you're bound to find something that fits within your budget and specifications.
As a base offering, their entire range offers SSD hosting and that's a must for hosting any multiplayer games server these days. HDDs just don't cut it anymore especially if you're running multiple servers or have a fast network.
Speaking of fast networks, ReliableSite offers up to 10 Gbps with unlimited traffic (within reason of course). Take a look at this screenshot, we were able to download CSGO onto our game server within 15 seconds.... that's 30GB of data! I was really happy with the exceptional performance ReliableSite offers.
They also take online gaming seriously with a network that is able to handle the most serious DDoS attacks (UDP filtering) with minimal configuration from your end as a user.
Lastly, when it comes to billing, they offer pay-by-the-month plans and instant setup so you're not locked into any long-term contract, unlike some other hosts.
RealiableSite is the best choice for hosting games if you're living in North America and their support is relatively fast. The key point here is it's the best for North America as these are the only locations that they offer.
If you're looking to host games such as Minecraft or PVE titles where having 150 ping doesn't really matter, then this isn't really an issue.
2. OVH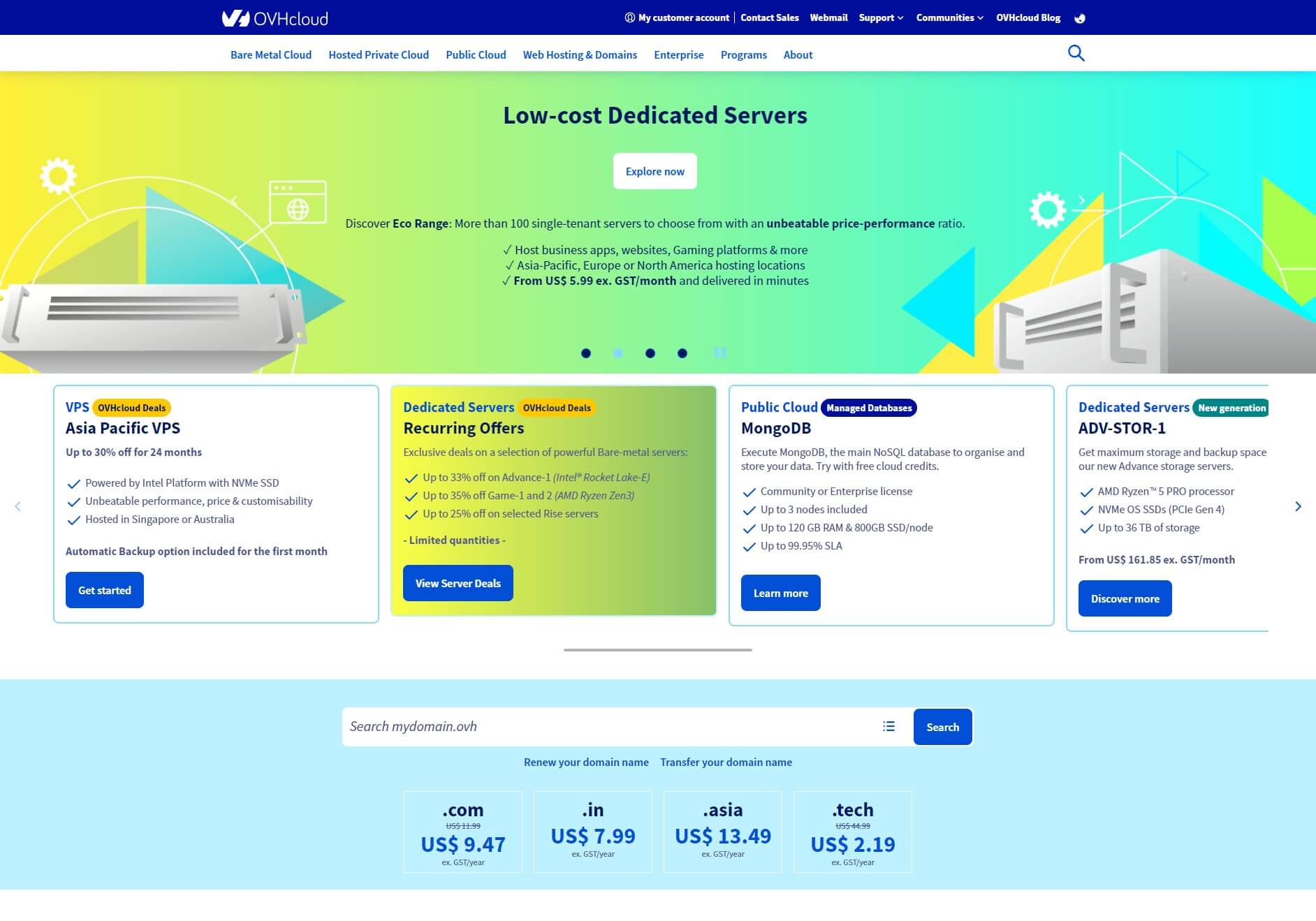 Pros:
Unmatched price to performance
Unbeatable, out-of-the-box DDoS protection
27 data centers worldwide
Cons:
The control panel is really slow
Support takes a long time
Difficult to find services and server capacity to buy on their website
Who is OVH best for?:
Worldwide users. For power users who are not afraid to sort out their own problems if issues arise.
OVH is one of the biggest dedicated hosting companies in the world with over 400,000 servers in over 27 data centers around the world. To top things off they have an awesome private network making them one of the top hosting providers.
They have a large selection of high-performance dedicated servers but it is really hard to find out a full list of their servers as they have different websites for each region.
This makes shopping for the best server and price really difficult.
With most of the servers they offer, you're able to upgrade the storage from HDD to SSD to get more performance for your gaming server.
While OVH offers some of the best DDoS protection in the industry, as a base their network speed is only 250Mbps. While this is fine for most game servers, it actually means your game updates are really slow compared to other providers.
Even though the network is slow, you can have peace of mind that your gaming server won't be going down from some kid with a stresser.
Using the OVH control panel is slow to manage but offers lots of functionality such as the ability to reinstall the operating system on your dedicated server and KVM into the machine via the web. If you don't know what KVM is, it's pretty much a remote desktop.
This allows you to easily install any custom operating system on the server if needed.
The biggest downfall of using OVH is the support. I'm not exaggerating here when I say for each email you send, you will be waiting at least 24 hours for a response so keep this in mind. You really need to be in-depth when sending your support requests.
While OVH has a great network and a massive selection of cloud hosting, I would really only suggest OVH if you have other dedicated servers to fall back on if something goes wrong.
3. Hetzner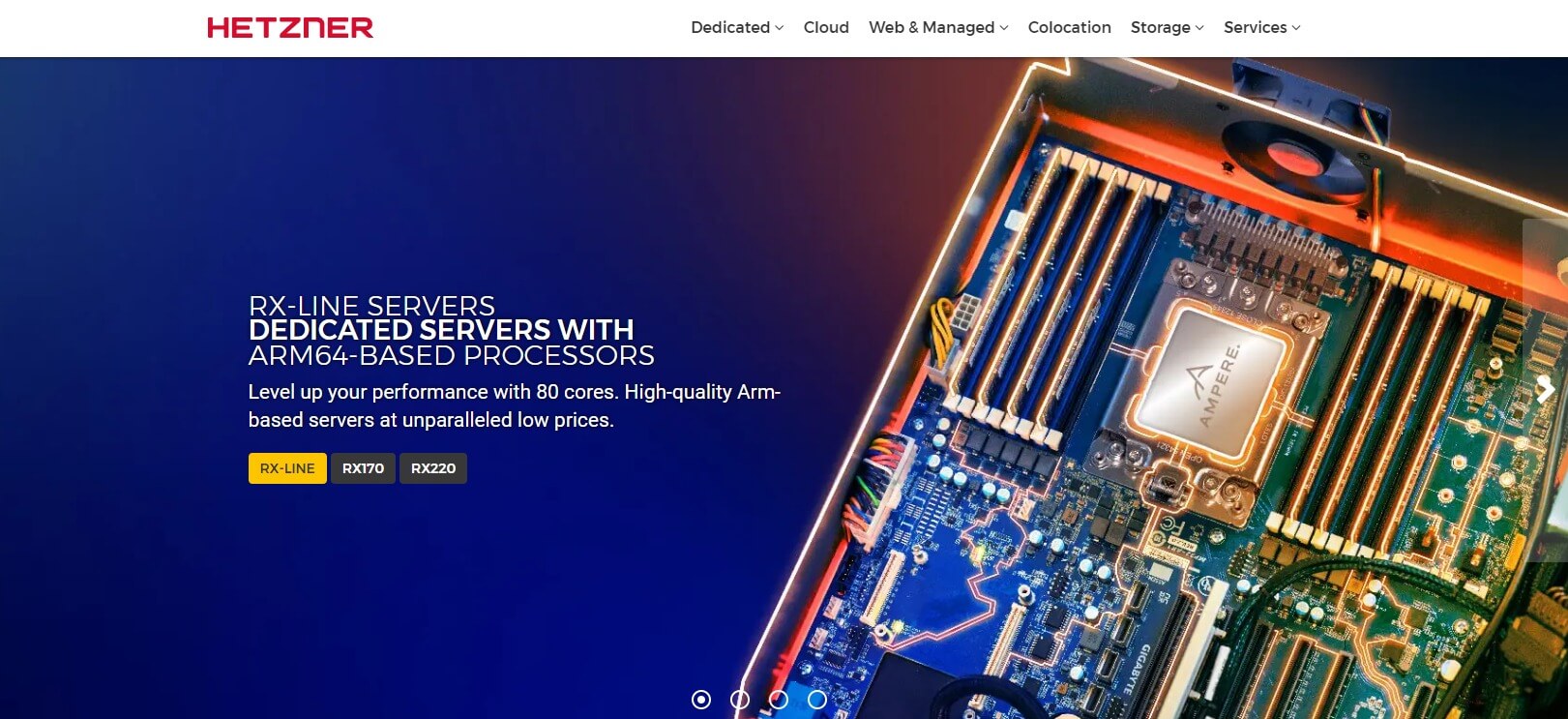 Pros:
Great server console
Insanely low prices on server auctions
Lots of dedicated servers in stock at any time
Cons:
No DDoS protection for gaming
Have had connectivity issues in the past
Who is Hetzner best for?:
Europe users. People who need servers on a budget that don't mind the extra server setup for dos protection.
Next up for our best-dedicated gaming server round-up is Hetzner. You may have seen them in a der8auer video in the past.
Hetzner is no stranger to hosting dedicated servers as they have been in the game since 1997. They have 4 major data centers with hundreds of thousands of servers available.
They have an amazing amount of hardware to buy at any time from their site and it's super easy to browse their inventory. You can even find dedicated servers as cheap as $35 in their server auctions.
One major issue with their site is that it's hard to browse via location as they list their data centers by their internal name, not the region. If you're looking for your first dedicated server then this really means nothing to you and it's an extra step you need to take before signing up.
While their selection of servers is vast if you're planning to use their server as is your players are going to have a poor gaming experience. This is because Hetzner doesn't protect against DDoS attacks.
The last time we used them they had simply null routed the traffic to one of our machines (this means there is no access at all). While I'm sure their DDoS protection could handle a small attack, it's nothing compared to the protection offered by ReliableSite or OVH.
What this means is you will need to use a 3rd party service such as Cosmic Guard or Path.net to protect your server from bad actors.
If I'm honest, this isn't a deal breaker as you're saving money, but it's something to keep in mind.
With Hetzner, it is super simple to add more hosting to your account and even public cloud hosting. This means it's easy if you want to host more in the future.
If you don't mind having more control over your servers, then Hetzner is for you.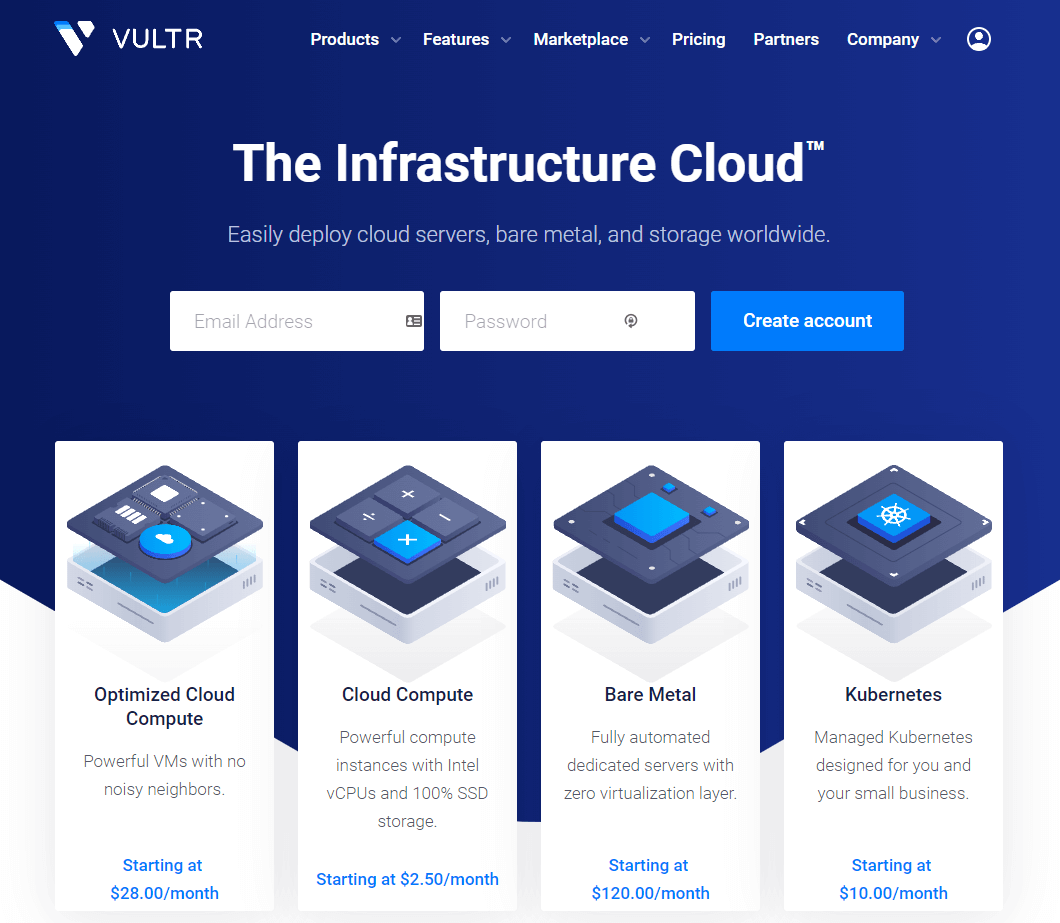 Pros:
Hourly rates
Easy to use control panels
Loads of locations to choose from
Cons:
Expensive
No protection from DDoS attacks
Who is Vultr best for?:
People in Asian countries need performance hardware and decent resources.
No doubt if you have followed me for a while you will know have heard of Vultr before.
Vultr is a relatively new company founded in 2014 with a strong focus on VPS server hosting.
They have already made our list for the best performance VPS hosting but they also do dedicated server hosting too.
The biggest difference between Vultr and the other hosts above is how quickly you can set up, host, and play your dedicated game server. While other companies may take 30 mins to 24 hours to set up, You can be up and running within a few minutes.
By far Vultr is the easiest to use out of any of the aforementioned dedicated gaming server hosting companies so I suggest this is where people start to see if a dedicated server is right for you.
The biggest reason for this is you can actually pay for their cloud servers by the hour and not by the month. So you could start a game server, test it for an hour or two and then delete it, then you're only charged a few cents to run it.
This also makes it perfect for online gaming tournaments or something where you quickly need more services and resources, or even more performance without having to set up and commit to more hardware resources.
Unless you're in a region such as Asia, I would advise against running a full-time game server with them however as they are rather expensive compared to the others on this list and have no game DDoS protection.
Are Dedicated Servers Worth It?
If all you're looking to do is to come home after school or work and play multiplayer games with your friends, then 100% a dedicated gaming server is NOT for you.
You need to keep in mind that these services give you complete control over the dedicated server. This means you're responsible for any issue that may arise on the machine.
With us at GhostCap, my focus is 100% on the gaming experience of other players and not myself. If I notice there are issues that need to be attended to, then this is my first priority.
If you're looking to grow a community and give players the best performance on your game server, then it's worth it. It's going to be the best way you can get more players and offer a unique gameplay experience compared to most competition.
Why Not Use Google Or Amazon?
What most people don't understand about Google Cloud or what Amazon Gamelift offers, these platforms are designed for massive-scale hosting for things such as console video game servers.
These services are not designed for people like you and me who are looking to host one dedicated server. It's for people who are looking for dedicated hosting for their platforms.
Most of these are not simplified deployments and require API access to make the best use of them.
It's also worth noting that cloud servers like Google Cloud and Amazon Gamelift, while they seem attractive on the surface with their free trials, can end up being extremely costly if you go over their limits.
Conclusion: What Dedicated Gaming Server Is Right?
As stated above, it depends on your region and needs. For people looking for the lowest latency gaming experience anywhere in the world, then Vultr is most likely the way to go as they offer the best availability.
Be aware that you will be paying for it though.
If you're after a budget option then both Hetzner and ReliableSite are good but their locations are really limited.
For the best data center performance and DDoS connection, then you cant go past OVH and their network.