I've been playing Counter-Strike: Global Offensive (CSGO) since the beta in 2012 and I must say, it's still as addicting as ever.
It may not be one of my favorite games to play competitively anymore but I definitely enjoy 1v1 matches with a friend from time to time.
Unfortunately for me, there aren't many servers that are good enough for competitive matchmaking and even less that have players who actually want to play CSGO.
This is where this blog comes into effect!
We compiled a list of all the best CSGO 1v1 servers out there so you don't have to go through hours of trial and error yourself!
5 Best CS GO 1v1 Servers:
There are countless CS GO 1v1 servers available online and nearly all of them are governed by the same set of rules. So, there is really no point in talking about the benefits of the servers separately.
These 1v1 servers are mostly host servers. However, there are a few popular servers that allow the players to set up their own servers as well. You can play different game modes on the 1v1 CS GO servers like pistols and m4a4/m4a1 only.
There are a number of useful settings regarding the game that you must be aware of. For example, the 'FreezeTag' allows a player to pile up a lot of in-game cash on their in-game account and grab the alluring CS GO skins if they win the match.
You can take advantage of these extreme features on the free CS GO 1v1 servers. Enlisted are some of the best CS GO 1v1 servers.
1. GhostCap Gaming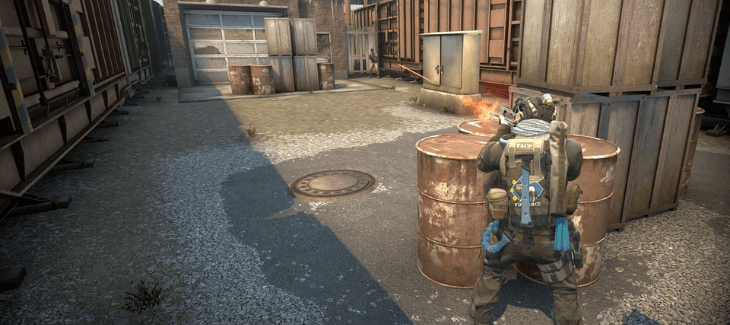 GhostCap Gaming was one of the first gaming communities that ventured into hosting and running CS GO 1v1 servers for the CS GO fans. The server is popular for its excellent player base and is operational 24/7.
This means that the server has enough online players and you will always have a player to play with. The server also has a limited number of slots and is accessible on a number of different servers.
These servers are extremely beneficial for players since they give a great gameplay experience.
Being a new community, GhostCap Gaming is the best CS GO 1v1 server you can resort to. It doesn't lag or have 0/32 or 15/32 slots. Also, with the growing popularity of the server, it is to be assumed that GhostCap Gaming will continue to grow and keep growing.
GhostCap CS GO 1v1 Server IP: sg4.ghostcap.com:25573
2. SnowK Gaming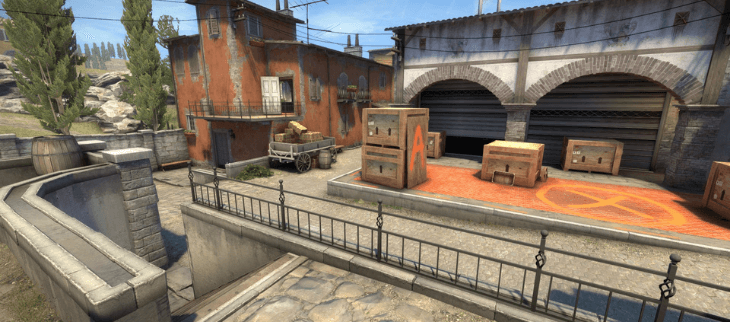 SnowK Gaming is another excellent 1v1 CS GO server to play the game. However, it is comparatively new to the game and is set against the backdrop of the distant Alaskan lands.
The sound of the northern winds, the beauty of the high mountains, and the cool sea breeze are all perfectly depicted in the sound effects and ambient sound of the map. SnowK Gaming is also equipped with other amazing features that are simply unavoidable to miss out on.
For example, the server has a built in player ranking system to ensure a friendly and competitive environment. To the surprise of many players, the server has an in-game shop but you aren't allowed to buy any item. For your knowledge, the items are apparently cosmetic and offer no in-game advantages.
3. Froid Gaming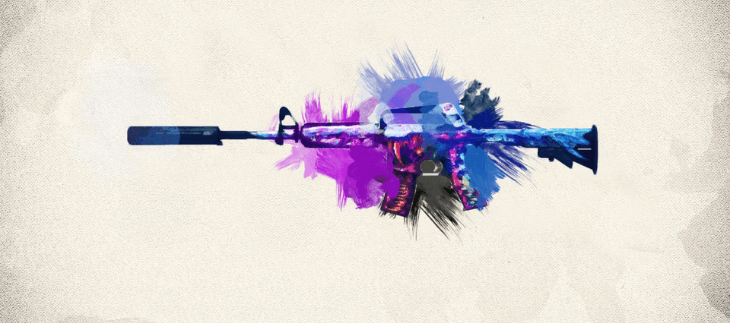 Froid Gaming is amongst the most popular 1v1 CS GO servers with a huge player base. It's a highly trusted server with exceptional service and support from its developers.
The server comes with many in-game features like knife round and leaderboards that make this server perfect for an enjoyable and long-lasting experience.
Moreover, you can use the server to gain a lot of in-game experience so that you can climb the ranks and be the best in the server.
Froid Gaming 1v1 Server IP: id3.froidgaming.net:30001
4. Paradise Gaming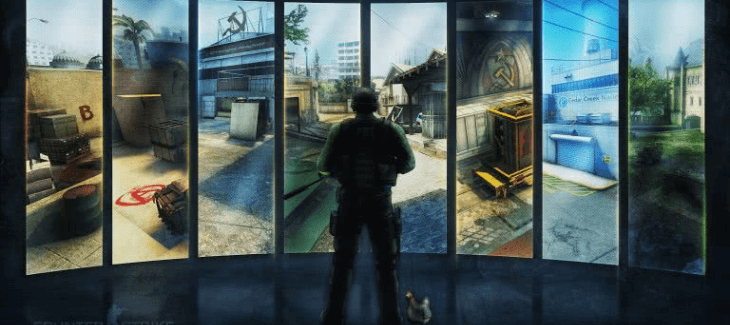 Paradise Gaming is one of the best 1v1 CS GO servers that you must try out at least once. It is a server that has been steadily garnering popularity among gamers across the globe.
The server has a number of great features and the best part is that it doesn't lag. Also, the servers are accessible on multiple platforms like Mac, PC, Linux, and the
With the classic building style and excellent generator, this CS GO server is definitely a true landmark for all the CS GO fans out there.
The Paradise Gaming 1v1 Server IP: 74.91.116.189:27015
5. Karma Gaming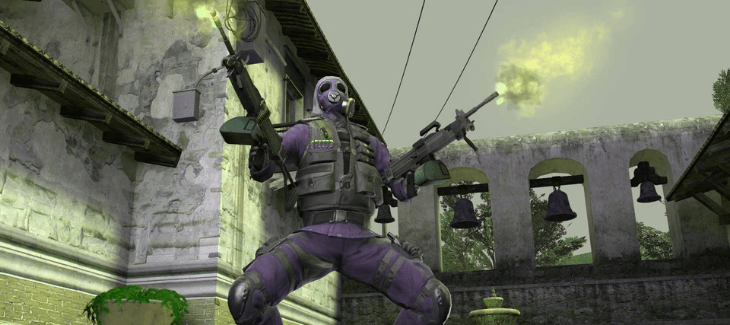 Karma Gaming brings all the features you need to play CS GO at an extremely high level. The server has a shop, ranks, leaderboards, and many other great features that will make you enjoy your time on the server even more.
The above given servers are all great in their own ways and you can play on all of them to gain a lot of experience.
Karma Gaming 1v1 Server IP: karma-gaming.net:27017
What Is A 1v1 CS GO Server?
If you are a fan of traditional one-on-one fisticuffs, and you are craving for some one-on-one Counter-Strike gunplay action, then you will absolutely love the CS GO 1v1 servers.
These servers are not only a great source of thrill and excitement, but also allow the players to test their mettle against each other without the intervention of any other player. It is the perfect place for all the serious CS GO players to go head to head with one another (I mean guns) in a battle of freestyle shooting.
These servers have an interesting set of maps and game modes, and they are easily accessible even if you have a slow internet connection. So, if all you want to do is to throw a few rounds with a fellow shooter, then CS GO 1v1 servers are the most ideal option for you.
CS GO has been quite a phenomenon in the video gaming world. Numerous people from across the geographical lines have experienced CS GO's fun and adventures with much gusto and enthusiasm.
However, to experience the greatness of the game, players are left with no other option but to stay glued to one server with multiple other combatants in search of a long-lasting adventure.
Fortunately, some developers have developed free CS GO server i.e. online servers that can actually help you escape this boredom or monotony. With its highly efficient engine, the CS GO 1v1 servers are definitely a blessing for players, especially for those who love to play the game alone rather than fighting against a group of opponents at one place.
With this extraordinary innovation and modernization, players are now able to play a match even with a single person while still enjoying the same clanging, smashing and blasting experience.
What's more, is that a number of these servers allow players to easily host and play games on servers other than their own; an innovative way to bring people together and keep them together, all in one place.
Conclusion
Finding a good server that can facilitate some quality time for you to play some good solo 1 vs. 1 Counterstrike is quite hard. A good CS GO server for 1 vs. 1 is hard to find because hackers often make use of these servers and spoil the fun.
These servers are helpful if you want to practice your skill before you get into a competitive match. Chances are that you might get a network problem while playing a competitive match.
However, it's better to find and play on a CS GO server with a good ping and a minimal number of other 1v1 players. All things mentioned above will come in handy once you finally get to the point where you will be playing against other players.
For now, you just need to get the feel of how the game works. Once you are confident enough, then you can start to play online.
Until then, you can use these free servers to play 1 vs. 1 Counterstrike.