If you're looking for the best CS GO Jailbreak servers, you've come to the right place!
I know what it's like to be frustrated with lag and ping on your favorite game.
When I first started playing, my teammates would get mad at me because of how much time it took me to react.
After a lot of research, trial and error (and rage), I finally found a solution that worked for me - jailbreak servers.
Jailbreak servers are custom made by gamers just like us who want to play their favorite games with low latency and high quality textures.
Unlike other gaming communities where everyone is trying to kill each other in order for one person win, jailbreak has an objective-based gameplay that makes every round
4 Best CS GO Jailbreak Servers
There are a number of Jailbreak servers available online. All of them have their pros and cons, but no Jailbreak server is as good as the other. Here's our pick for the best CS GO Jailbreak Servers.
1. Edge Gamers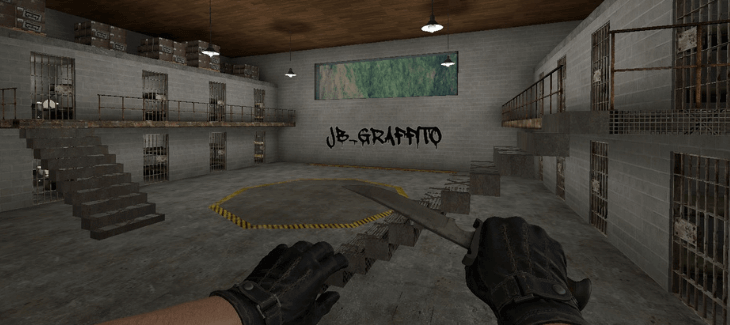 The first one on the list to offer you a wide variety of CS GO Jailbreak servers is Edge Gamers.
Originally launched in 2014, they have been one of the most sought-after CS GO Jailbreak servers online with high skilled admins and dedicated teams who ensure your gaming experience will be amazing!
The server selection includes a number games like Rust, Team Fortress or Grand Theft Auto so there's something for everyone.
They are regularly updated too which means you'll never run out of new content at any given time because it just keeps coming!
Huge selection of servers
Dedicated admins to ensure your time is well spent
Regular updates so you never run out of new content
Always going above and beyond with customer satisfaction
Edge Gamers Jailbreak Server Name: =(eGO)= | JAILBREAK | GANGS+ | EdgeGamers.com
Edge Gamers Jailbreak Server IP: 74.91.113.83:27015
Edge Gamers Website: https://www.edgegamers.com/
Edge Gamers Discord: https://discord.gg/edgegamers
2. Oceanic Servers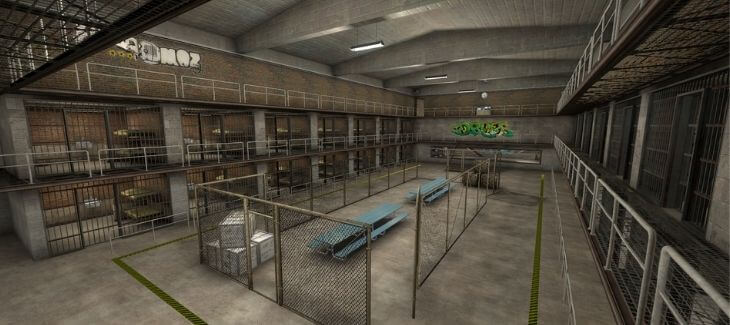 Oceanic Servers Jailbreak is one of the best CS GO jailbreak servers in the world with over 45 players each night.
Oceanic Servers has always been a dedicated 24/7 server that also hosts other games too, and it's number 1 for the OCE region!
It is a huge community with many different CS GO servers to explore. The best part is that you will not have to pay anything while playing on Oceanic Servers.
The Oceanic Servers Discord has over 1500 members and they host many other games such as Minecraft, Left 4 Dead 2, and more!
The small vibe of this server makes it different from any others on Discord because there's always someone willing to help or give advice about anything in gaming.
They're also active with their chats that anyone can join at any time during the day (or night)!
Oceanic Servers Jailbreak's CS GO server is one you must check out!
Experience the voice of a community that is awesome
Build relationships with new people from all over the world
The server has 45+ people playing every night
You'll never feel alone with over 1500 members in the Discord chat!
Oceanic Servers Jailbreak Server Name: Oceanic Servers! | SERVER #1 | !KNIFE-!WS-!GLOVE-!STORE |
Oceanic ServersJailbreak Server IP: 103.212.224.2:27015
Oceanic Servers Website: https://forums.oceservers.com/
Oceanic Servers Discord: https://discord.gg/MQwdrBr
3. HeLLsGamers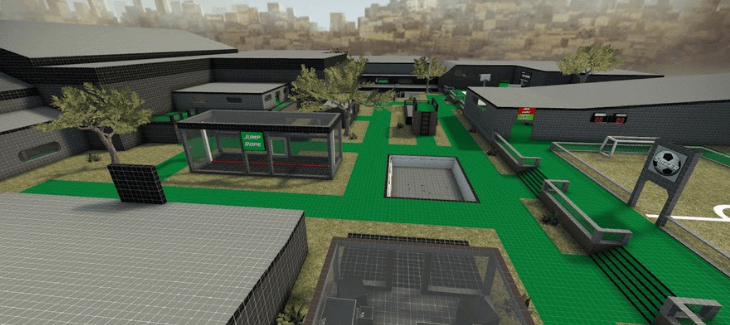 HeLLsGamers is the server community that has a game for everyone. Established in August of 2005, these guys know what it takes to run a good gaming community.
Whether you are competitive or more casual, HeLLsGamers offers servers in various games and ensures they stay well maintained while being highly ranked.
They specialize mostly in CS:S, CS:GO, TF2 & GMOD, and more but there's something to suit every player!
Their Jailbreak server has people on almost 24 hours per day and that's what earns it a spot on our list of the best CS GO Jailbreak servers.
HeLLsGamers also has their own custom Jailbreak maps that they recently updated.
HeLLsGamers offer a variety of game servers to play on
Play competitively or casually
Friendly and experienced staff
Join the servers 24/7 for hours of fun
HeLLsGamers Jailbreak Server Name: 24/7 JAILBREAK [HellsGamers.com]x[GFLClan.com] !ws | Gangs |
HeLLsGamers Jailbreak Server IP: 92.119.148.200:27015
HeLLsGamers Website: https://hellsgamers.com/
HeLLsGamers Discord: https://discord.gg/2ue8EJM
4. Steam-Gamers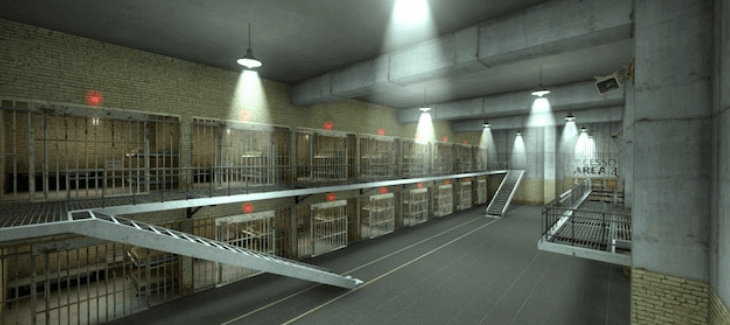 Steam-Gamers are a leading gaming community that provides servers for CS GO and the opportunity to explore various different game modes.
The Steam-Gamers' servers are updated regularly, giving you access to all of your favorite maps and game modes at any time!
Whether you're into competitive or just want to have some casual fun, Steam-Gamers has got what it takes.
With active staff maintaining their servers and adding more games all the time, there's never been an easier way to game!
Guaranteed hours of fun
Wide variety of games available and never a dull moment
Active staff with quick responses for requests
Dedicated servers to ensure stability and reliability
Steam-Gamers Jailbreak Server Name: [SG] JAILBREAK | GANGS | STEAM-GAMERS.NET
Steam-Gamers Jailbreak Server IP: 135.148.5.20:27015
Steam-Gamers Website: https://steam-gamers.net/
Steam-Gamers Discord: http://discord.steam-gamers.net/
What Is A CS GO Jailbreak Server?
Jailbreak is a unique game only available in CS GO, perhaps one of the most action-packed titles among the games in this genre. CS GO Jailbreak is a game mode that was introduced by Valve in 2013 and has gained a massive popularity level since its inception.
The popularity of the game is a result of an extensive library of maps, exciting gameplay, and a proper environment that leads to the overall success of the game.
However, one of the biggest limitations of the game is that it is available just on one map, called Bank, which certain publishers are now facing financial problems to continuously update.
But why should a small map stop the gamers from enjoying the game to the fullest?
With top-notch CS GO Jailbreak servers, players can now access a large number of maps and play against each other with the same level of enthusiasm. Such game servers not only provide you with a vast collection of maps but also allow you to create your own maps or play in already made maps as well.
CS GO is a community-driven game wherein the whole idea of the game is to dismember your opponent in a way that is much more fun and entertaining than the latest GTA 5.
But with an array of weapons and some defined maps, the game definitely gets boring. And that's when Jailbreaks come in as an ideal post-match experience.
A Jailbreak server, or a Jailbreak map, is a special and updated series of maps with a set of game types that are much more fun than regular gameplay. In fact, they offer the players a whole new experience that they cannot get elsewhere.
With the amazing level of creativity and innovation incorporated in these maps, players can create their own challenges and decide the winning team for themselves.
Players can explore different maps, find new places, get different kinds of equipment and weapons, and even go on looting, all within the walls of the jail. Some of these jailbreak maps also serve as a trial basis for a whole new game.
For instance, The Ship, a jailbreak map (not a game mode), actually birthed the game Day Z. So if you are feeling bored while playing your regular games in CS GO servers, rest assured that CS GO Jailbreak servers will make you forget about your FPS blues.
Conclusion
There are a lot of other CS GO Jailbreak servers on the internet. All you have to do is choose the one that offers you maximum fun with the best community.
Maybe you want something more chill? Check out our top list of the best CS GO Surf Servers and best CS GO Hide and Seek servers.