In Rust, there are many servers that offer a variety of game modes.
Some provide the opportunity to fight for resources and dominate the map in a PVP environment, while others allow players to build their own creations with friends or strangers.
What's your type?
Are you looking for more than just an adrenaline rush from fighting a group of players in a bush?
Do you want something that is focused on improving and training your skill?
Whatever your interest may be, we have compiled a list of some of the best Rust 1v1 servers out there!
The 5 Best Rust 1v1 Servers
We checked out some of the most popular rust 1v1 servers to see why they were among the favorites. There are a lot of servers that offer 1v1 gameplay as the maximum number of players is only 2. Their information is listed below:
1. GhostCap Gaming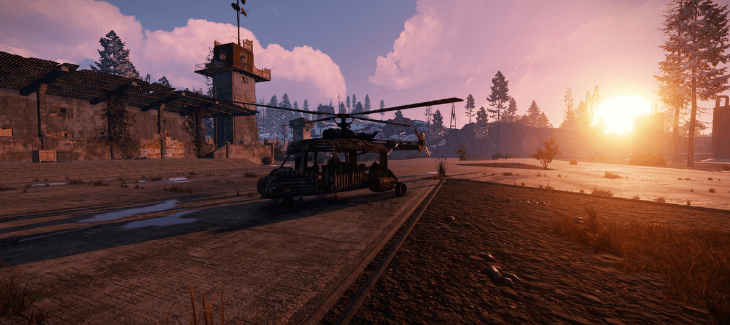 GhostCap Gaming is a fast-paced server set with the priority to offer people from around the world better access with reduced lag and nonstop 24/7 action. Offering its 10x server to those looking for both team and solo fights you are able to find exactly what you are looking for. From average gamers to pros it's sure to offer exactly what you're looking for.
Faster server means less lag
Nonstop 24/7 action for all gamers
Active admins and community in discord and forums
GhostCap Gaming has active admins along with an active community centered around discord and its new-style forums.
Find the perfect server for you and your friends today.
To quickly connect to our server, in the game menu, press F1 then type client.connect 45.88.229.22:28022
GhostCap Gaming 1v1 Rust Server IP: 45.88.229.22:28022
GhostCap Gaming Website: https://www.ghostcap.com/
GhostCap Gaming Discord: https://discord.ghostcap.com/
2. LAGOONRUST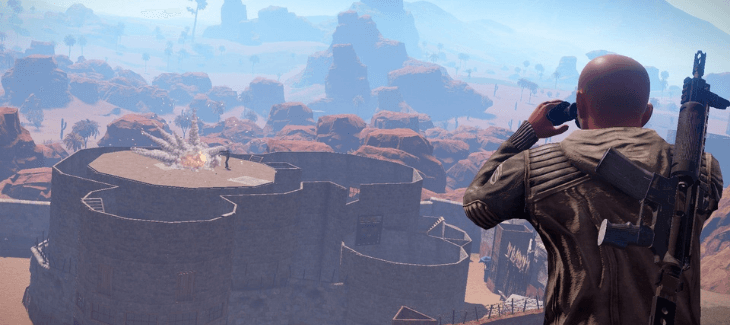 Lagoonrust is one of the best rust 1v1 servers that supports PvP. It is available for both multiplayer and solo players. Lagoonrust server is powered by a dedicated server which helps to speed up the server.
Lagoonrust runs a 24/7 dedicated service. Lagoonrust is a PvP orientated server. It is a complete survival economy which means you have typical rust gameplay.
Lagoonrust's dedicated service speeds up the server
Lagoonrust has a large player base
The Rust 1v1 game is complete with PvP and survival
Lagoonrust servers also have a decent player base and you can expect to have 50+ players at any given time. Lagoonrust is definitely one of the best rust 1v1 servers.
Lagoonrust Server IP: 63.251.20.83:28015
Lagoonrust Website: https://www.lagoonrust.com/
Lagoonrust Discord: https://www.lagoonrust.com/discord
3. Rusty Servers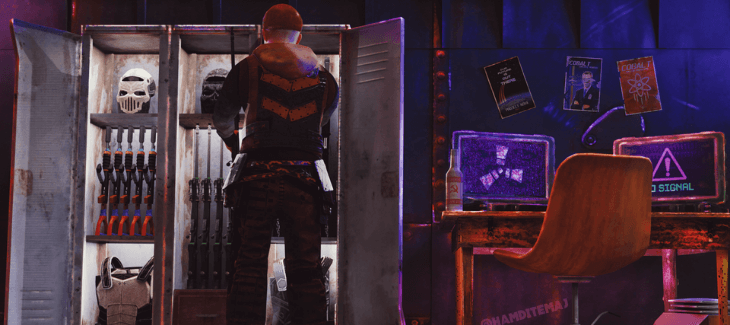 Rusty Servers is indeed a promising rust 1v1 server that supports a mode of 1v1 gameplay. The maximum number of players in this rust server is two. This server supports different servers that you can select from. Rusty servers also have a ton of modded servers you can choose from.
Providing a 1v1 rust server
Comes with many features
Supports different servers
The server has unlimited hours of anti-cheat, dedicated hosting, high performance, low latency, a user voting system, and many other features.
Rusty Servers Server IP: 174.36.186.132:28015
Rusty Servers Website: https://www.isrusty.net/
Rusty Servers Discord: https://www.isrusty.net/discord.html
4. Rustralia
Rustralia is surely one of the best rust 1v1 servers. Just like other servers, this type of server is fully dedicated to 1v1 gameplay.
Friendly and fair admins
Fair gameplay and anti-cheating
Plenty of exciting features were made specifically for 1v1 players (Raid Protection, Anti-Grief Kits)
The server has insane anti-cheat features, fair admins, anti-cheat plugins, Raid Protection (RPs), Anti-hack plugins, Player Kits, anti-grief kits, and reward crates kits, raiding protection kits, and many other features.
Rustralia Server IP: 198.27.98.150:28015
Rustralia Website: https://rustralia.com.au/
Rustralia Discord: https://discord.gg/Vm8KdHMFa4
5.Rustlantic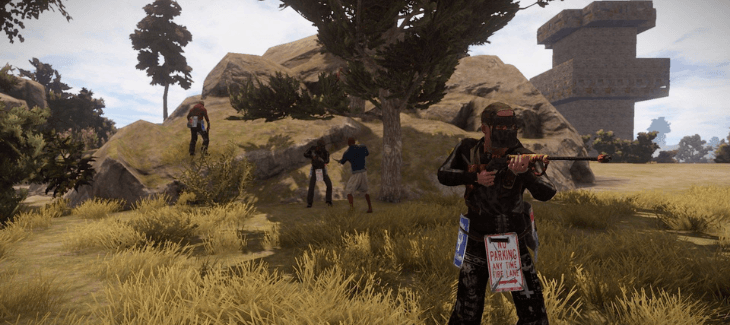 Rustlantic is a rust server that is fully dedicated to PVE gameplay. Although this rust server is not a PvP server, it consists of unique features. This server has a different map that is modified depending on the season (summer, autumn, winter, and spring). In addition to this, there is a possibility of frostbite during winter which can be critical when you are exposed continuously to it.
Rustlantic Server IP: 104.200.157.121:28960
Rustlantic Website: https://rustlantic.com/
Rustlantic Discord: https://discord.com/invite/cBPKpEJGew
What Are Rust 1v1 Servers
Nothing beats the action and thrill of Rust 1v1 game mode. This captivating one-against-one match can be anyone's win as long as he or she is not caught unaware and kills the other player first.
However, finding a server exclusively focused on 1v1 gameplay is another issue altogether. Thus, it is in our best interests to not just play 1v1 on an online Rust server but search for those that offer Rust 1v1 gameplay exclusively. When you have such a private server for yourself, the trouble of playing the game can be significantly reduced.
Although the game has no specific objectives, we can set some for ourselves. If you want to enjoy private matches, then it is advisable to search for a server that is supporting stealth and hidden gameplay. You can also choose a server that is supporting long-range and close-range gameplay to make your match more dynamic and exciting.
Rust 1v1 servers have a maximum of 2 players or more as the maximum number of players. Players will play PVP 1vs1 or 2vs1 depending on the server. Some servers will allow you to play 3vs1 or 2vs2 and even 4vs2.
This will depend on the availability of the server and the game type you want to choose. They are called servers because there is only one player or more on the server. They are also called lobbies because you will join a lobby there are multiple players.
Each server will have a large area to explore and mine and gives you the ultimate freedom to choose to make either base or harvest or find animals to tame. Just like any other online multiplayer game, Rust 1v1 servers are also servers.
Conclusion
Playing online games is a lot of fun for most of us. But having to compete with other online players, not to mention the cheaters, makes it a pain to play. This is why 1v1 matches are created.
You get to enjoy the game with others (if the server allows you to) while avoiding all the hassle and bad feelings of losing to a cheater.
Overall, if you want to enjoy your game, it is imperative to choose the right server. Not all servers are created equal. There are those that are dedicated to 1v1 as the maximum number of players while others are not.
Not just that, there are also those that offer 1v1 as the minimum or 2v2 or even 3v3. There are those who support custom servers while others are not. Since you get what you pay for, it is best to choose a server that suits your gaming experience.
Check out our guide on how to host a Rust server to set up your own private 1v1 Rust server today!