What is the first thing that comes to mind when you think of Rust?
The harsh and unforgiving world, right?
That's what I thought, too. But then I realized that there is so much more to it than just a bleak landscape.
As a matter of fact, there are also some great PVP servers out there for those looking for an intense fight!
What are you waiting for?
Get your best weapon ready and start exploring these top Rust PVP servers now!
The 5 Best Rust PVP Servers?
We all know that Rust is full of intense gameplay. One of the main advantages that it has is that it can be played globally. Meaning to say, everyone in the world can play this popular game.
However, there are particular titles that are currently in their multiplayer state. This gives you the freedom to choose the kind of game you want to be a part of. There is a variety of servers that you can choose from and among them are the best PVP servers.
These are the top 5 Rust PVP servers that are the best in 2021.
1. GhostCap Gaming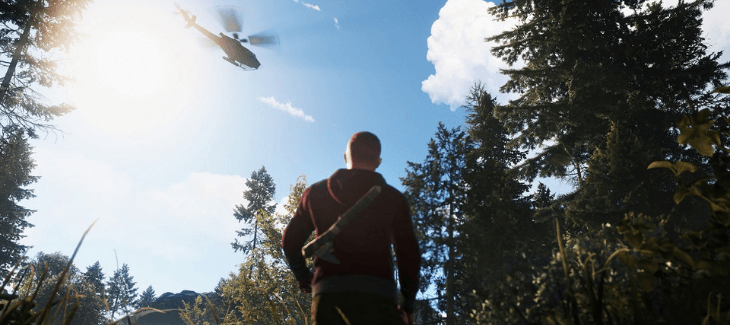 Ready to prove your worth against some of the most seasoned players that have been around since beta?
Prove them wrong by showing how playtime doesn't mean you're good. Play on a live-action server and see if they can keep up with you!
We have the experience and know-how to give you a challenge
Gain prestige by slaying pro's in PVP
Competitive gameplay that will keep you on your toes
Become Rank 1 by proving yourself against the best of the best
Check out the GhostCap Gaming Rust PVP server here and become a leader through power!
Server Features
Premium tailored mods
Active admins
Free discord kits
Quality of life improvements
Reduced night time and weather events
Top tier server hardware
To quickly connect to our server, in the game menu, press F1 then type client.connect 45.88.229.22:28022
GhostCap Gaming Rust PVP Server IP: 45.88.229.22:28022
GhostCap Gaming Website: https://www.ghostcap.com/
GhostCap Gaming Discord: https://discord.ghostcap.com/
2. Rustafied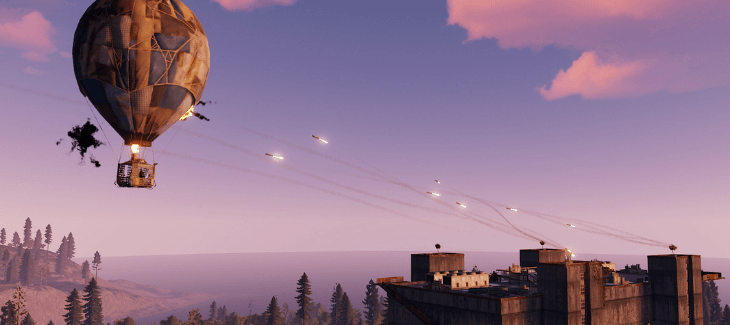 It is among the few Rust PVP servers that are currently running that caters to a lot of players. It is the most populated server among the rest. They offer a high number of players to choose from.
There is no doubt that the Rustafied server has the freedom to roam around, trade with other players, and even build your own village. However, there are people who are against the idea of being a part of a server like this.
Plenty of players to choose from
Freedom to build and roam around
Lack of authority control, do what you want when you want
Hostile environment which makes it more realistic on how the world really is
They are saying that the environment is hostile, the Server itself can be seen as an authoritative regime, and that there are a lot of intimidations that occur in the server.
Rustafied Main Rust PVP Server IP: 51.81.48.3:28070
Rustafied Website: https://www.rustafied.com/
Rustafied Discord: http://rustafied.com/discord
3. AndysolAM
Andysoiam is one of the best PVP servers in the world today. The best part is that it is being developed by a former member of the Facepunch studio. The incredible thing about this server is that it is still growing and in its infant stage.
A server backed by a member of the Facepunch studio
Still in its infancy so there are ample opportunities for promotion, growth, and expansion
Ryan or "Andysoiam" is really easy to get hold of so you won't be ignored
The place is simply worth checking out.
It is, however, worth noting that this server still does not have a huge player base. The thing is, once they acquire a player base that will provide them with better services, it will become a great place to be in.
AndysolAM Rust PVP Server IP: http://5xnobps.andysolam.us:28015/
AndysolAM Website: https://store.andysolam.com/
AndysolAM Discord: https://discord.com/invite/andysolam
4. Rustoria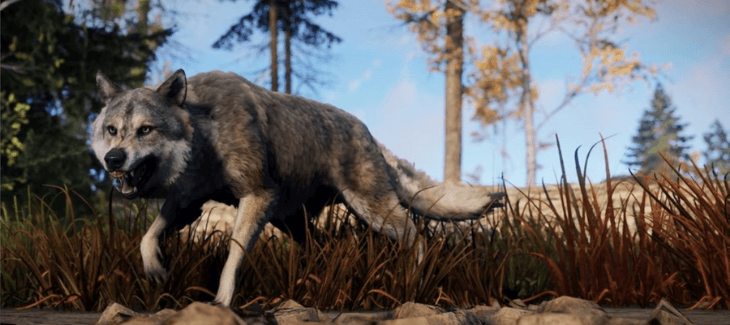 Rustoria is another server that is also being developed by a member of the Facepunch studio. This server is not just a PVP server, but also a role play one. It is also worth noting that their role plays are purely based on medieval settings.
The great thing about the Rustoria is that they have multiple servers. Not just Rust PVP servers.
A great server with a huge variety of roleplay themes
Provides all the medieval gameplay mechanics that you want
Multiple servers available to play on
It is also possible for you to gain access to all the RPG elements that you want to have in a role play server.
Rustoria Rust PVP Server IP: vanilla.rustoria.us:28015
Rustoria Website: https://rustoria.co/
Rustoria Discord: https://discord.com/invite/BbfhEhT
5. Intoxicated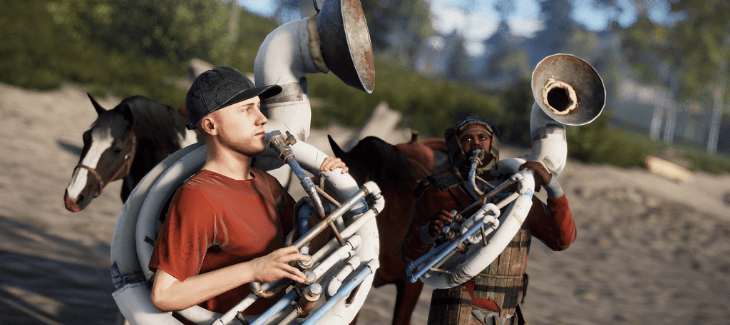 Intoxicated is also a great server to be a part of. They just started their operations over this month.
The developers are constantly working hard to give better services to their players, and according to the developer, a lot of it is custom-made.
This Rust PVP server offers a great gaming experience that you will surely enjoy. The great thing about Intoxicated is that it is constantly evolving. So, you will never get to experience the same scenario in the following days.
Unique gameplay
Professional and hardworking developers
Constant updates with constant changes to the game
The Intoxicated Rust server is worth a try!
Intoxicated Rust PVP Server IP: 164.132.181.152:27223
Intoxicated Website: http://intoxicated.games/
Intoxicated Discord: http://intoxicated.games/discord
What Are PVP Servers?
When you play a game, there are lots of times that you want to get your hands on a great experience. This can only be possible if you are really enjoying the environment that you are in.
Some gamers, particularly those that are into the MMORPG, are fond of playing the game with a community of people who are just like them, or even better, they can also play on their own. Aside from these, players can also join a PvP server.
Player Vs Player, or PvP for short, is a type of online gaming session where the players compete against one another in a virtual world. Most of the time, this is conducted as combat between the players that are involved in the fight. The battle in these PvP sessions is usually between two or more individuals.
This kind of gaming environment is really exciting for some gamers. It provides them with the kind of entertainment that they want. Playing matches with other players in this kind of system is a challenge. Being able to fight against others in a virtual location is really fun and exciting.
This is the kind of match that you really want to experience. Because of this, Rust has a number of servers that are purely PvP.
Rust is one of the most talked-about games in recent times. This action-adventure survival video game was launched by Facepunch Studios in 2013 and according to many players is still in its Beta stage. Gamers are saying that playing this game is like living in a state of permanent warfare. They also praised its fascinating world, its awesome graphics, clever crafting system, and much more.
However, the best thing about this game is that players can trade with one another, build alliances to fight against other communities, and even create gangs to eliminate the other groups. This ability to forge different alliances, gangs, and even rival clans is what makes Rust the most popular game in the market right now.
Gamers are fond of playing this game with their friends, as well as with other players that they meet online.
With the current state of the game, we can definitely say that Rust is one of the most talked-about games in the community right now. There are already gamers playing this fantastic game in different parts of the world. However, to get your share of fun, excitement, and adventure, you need to find the best server that will provide you with a great playing experience.
Conclusion
Rust is the best game to play in 2021. It provides players with a number of opportunities so that they can engage in numerous activities and it's accessible anywhere from your PC or console, no matter where you are around the world!
The coolest thing about Rust is how it has different servers across PVP (player versus player) for those who want more interaction as well as options for pure Rust solo servers if you're looking to be left alone completely.
Didn't find a Rust PVP server that suits your play style? Try your hand at starting your own server with our Rust server setup guide.