Rust is one of those video games that have gained a huge viewership and popularity level among players from across the globe. It's a unique, first-person, multiplayer open-world experience from the creators of Garry's Mod and Rust is groundbreaking, spectacular and hugely ambitious.
You might be surprised to learn that this kind of game was created by a very small team of just 7 people in a span of only 6 months. The experimental, survival-based video game offers multi-player modes, tournaments, trading tools, and a lot more, making it all the more interesting and challenging. However, one of the most important aspects to make a game popular in todays' world is multiplayer support.
So how does the Rust training servers play a role in enhancing player experience? Well, in this game players can not only enjoy a serene and solitary survival experience but also indulge in the multiplayer action, learning the basics of the game and even honing their skills in combat and survival.
So, any player can now download training servers and be able to play Rust multiplayer mode with a host of other players.
What Are Training Servers?
The training servers are basically practice Rust servers that can be installed on your computer to give you the freedom to practice the game privately without any additional disturbance or pressure. It gives you the freedom to play with others as well as bots for a diverse and challenging experience.
You can choose to practice your aim or your defense or a plethora of other things in complete anonymity. This is what makes the game of Rust so much more fun and exciting for new players.
It's basically a multiplayer version of the game so you can play with as many other entities as you want and enjoy exciting challenges.
Training servers offer a number of advantages to the Rust player, and the most important advantage is Forge. Forge is a technology used for configuring and altering the visuals of an in-game map. It's quite popular and entertaining so you can make some really interesting maps using Forge. You can also run the training server on your computer to make it highly customized and unique for your needs.
Each of the Training servers mentioned below will provide you with a unique experience, with varying game modes and bot difficulty levels. You will also love the fact that you can select your own map servers and customize them as per your needs.
So, without any further ado, let's delve into the details and discuss some of the best rust training servers.
How Do You Practice Aim In Rust?
Just like any FPS (CSGO, Valorant, PUBG) having good aim can almost always beat any other advantage you can have over your opponent. Sure you might not know the map very well or understand how to properly play as a team but that almost doesn't matter if you have better aim than the enemy. Rust is no different, ensuring you land more hits than your opponent basically guarantees a positive outcome.
It is because of this that many communities have created their own version of rust training servers. This is designed to practice your aim by providing stationary/ moving targets at a variety of ranges, heights and introducing variables such as weather and obstacles.
By joining a rust training server you are able to quickly warm up before joining your actual server (Usually just before wipe) and prepare yourself for a variety of PVP action. So now that you want to see what all the fuss is about, below is the top 4 aim practice servers in Rust.
The Real Deal
Train your aim VSing real players along with the nerves of actually having something to lose. GhostCap Gaming's modded server offers the ability to quickly get the guns you want to train with while competing against real players and clans. Check out our server today and see if you have what it takes, Here! 
The 5 Best Rust Training Servers
With a myriad of servers available for the game, the task of choosing the best ones can be quite confusing. But fret not, as I will highlight the top choices to make your task easier.
1. GhostCap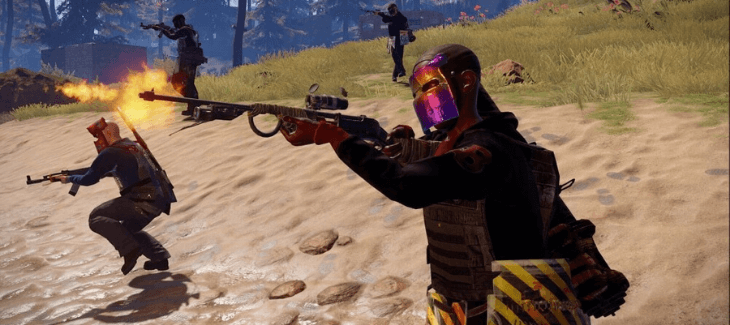 GhostCap Gaming 10X Rust server is a fast-paced PVP-focused server with a variety of mods designed to make your game time more action-packed and enjoyable. From custom events such as raidable bases and random loot drops this server has all you need and expect from a well-tailored modded server.
The server has the standard mods you would expect such as Loot+, InstaCraft, Teleport, and inventory manager. Along with the less well-known ones that only the best servers have such as event randomizers, helicopter hud, plane crash events and so much more. The standard kits are available for FREE to everyone that joins and requires no money to gain access to any of them.
The training doesn't start and stop at learning how to PVP, no. Many of the players know exactly how to design a perfectly protected base with the resources they have and this server offers you the perfect training to learn and further understand the best way to raid a base. Yes, sometimes foundation wiping is the best way. So, come check out what everyone is talking about and see for yourself the best-modified server Rust has to offer. Connect HERE!
Console command: client.connect usa1.ghostcap.com:28015
2. UKN.gg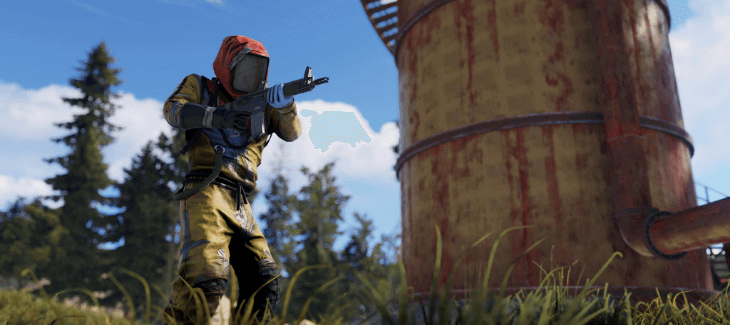 This rust server is hosted on a high-speed server in Germany which offers the best Rust experience. This multiplayer server is basically a training server and you can find a number of themes and modes to choose from like Heist, Holdout, Skyblock, Fun, etc.
The game mode includes up to 68 zeds, which is a ton of infected creatures to oppose you in the land of Rust. So you can hone your skills and play against almost unbeatable odds.
You will be stunned by the number of options this server offers and you can actually choose to play endless variations of modes and scenarios. Plus, the server has over 100 crates that can be bought using in-game money and over 250+ players in a single server.
The server also requires players to share a password to match with at least 5 other players to play the game and if you don't manage then you will be unable to play on the server. This is not only a cool way to interact and find teammates but also a great way that discourages players from abandoning the game in the middle.
So, all in all, it's quite obvious that UKN.gg has everything for a truly rich and immersive Rust experience.
3. Cosanostra Battlefield Server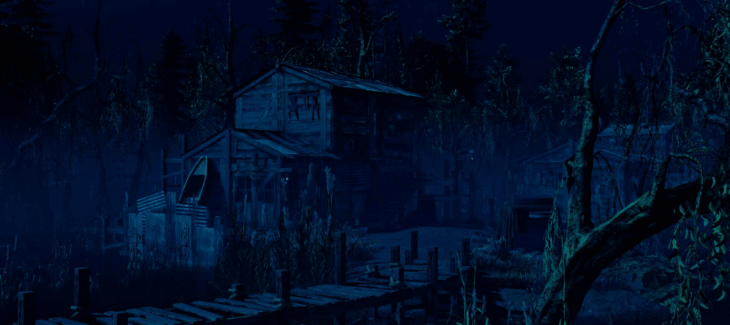 This Rust server lets you play with a random team in a battle royale kind of setting. It's a really fast-paced and super exciting game where players will have to collect resources and build battle fortifications as fast as possible.
The game is really challenging and is based on a 24/7 schedule. Although it's set in a really hostile environment it can be quite addictive to play as you will never have a dull moment in this game.
If you are looking for a battle that never ends, then this server is definitely a must-try.
4. Perfect Aim Train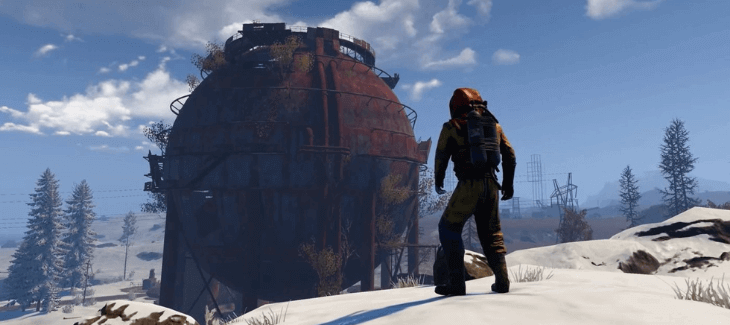 This is also another highly recommended server for all the players of Rust. It makes for a perfect place to learn your aim and combat skills. The server boasts of a high player capacity with a host of available and regularly updated maps.
It also includes a number of mods such as Helicopters and increased loot. You'll have the option to use your favorite weapons immediately and you can also use your own preferred settings to play the game in. The fact that you've got a lot of mods to make the game challenging and interesting is ample evidence of how deeply customizable the game can get.
This is a server to try out when you just want a fun and engaging online multiplayer match.
5. BekerMelk's Gun Aim Training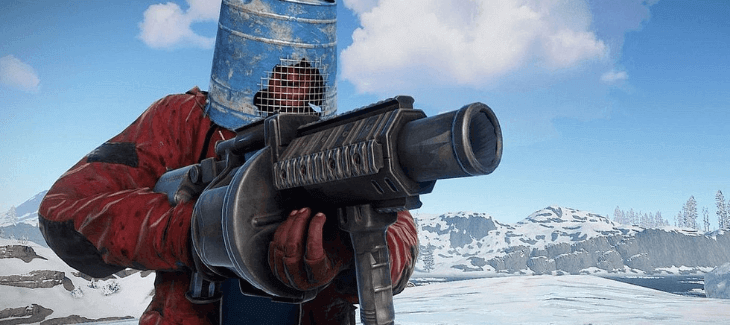 So, more often than not, you stand a better chance of surviving the game with a gun in your hand. This Rust server uses weapon skins, PVP arenas, and a host of other tools that help you master the art of shooting. The server is user-friendly with a ton of weapons at your disposal. It supports up to 9 of your friends and you can play endless challenges and game modes.
So, this server makes for a great way to enhance your shooting skills and get kick-ass rewards for your hard work. It supports up to 4 mods, including Mega Weapons and v3 Enhanced and some other incredible visual effects to enjoy.
Overall, the game is quite engaging and rewarding.
It's one of the best rust aiming servers because it allows you to play one of the best training modes you can possibly have in the game.
Conclusion:
Rust is an incredibly addictive video game that allows you to create your own stories. You start as a lowly rookie fighter against the forces of Mother Nature and within a matter of time you grow to become a seasoned warrior.
The game is a bit complicated to get hold off, and even the slightest mistake can be your undoing. So, the training servers provide you with the opportunity to explore the game in a risk-free environment. You can enjoy the multiplayer modes and hone your skills in fighting and hunting as well.
Training servers simply add to the overall experience for the players of this game and it's not surprising that they get so popular. If you are keen on getting to the very best of Rust, then you should definitely use training servers to enhance your skills.