Starting a game server is a fun experience.
But once your server starts to grow in popularity, you'll realize how expensive it becomes.
Dedicated server costs
Custom plugins
Developers
Advertisement
Domains
Software
The list goes on.
But what If there was a way to monetize so you could make money from your game server?
That's where Tebex comes in.
Tebex checkout helps you set up an e-commerce store for the most popular game servers while protecting you against online scams.
What Is Tebex?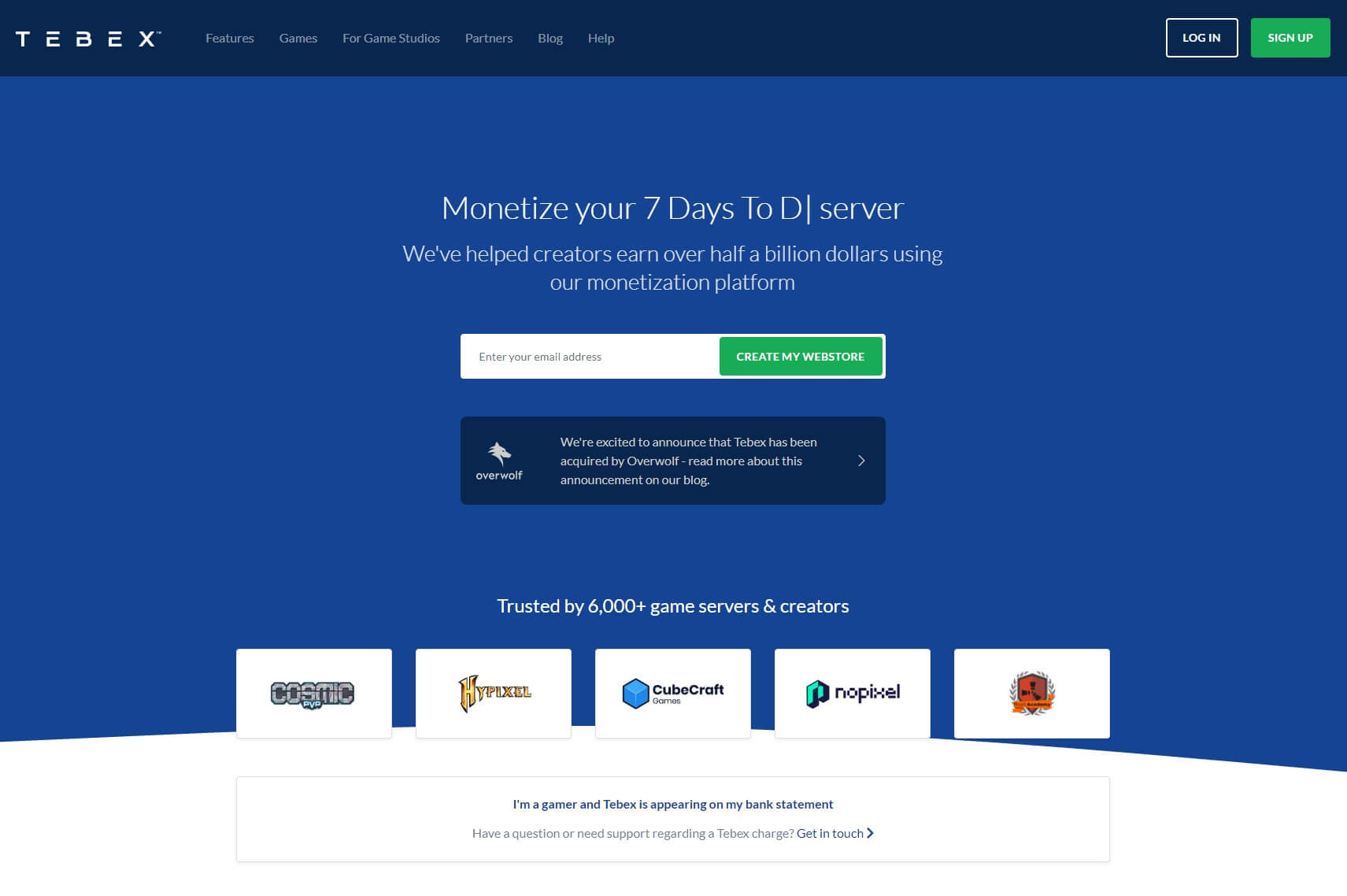 Tebex (formerly Buycraft) is an e-commerce platform designed for game server owners to make money from their player base. Tebex allows you to sell in-game and Discord perks such as kits, ranks, items, and more.
Tebex also is a payment gateway so you're protected against online scams and chargebacks. Never having to expose your personal accounts directly to the public is a really big selling point of Tebex.
What Games Does Tebex Support?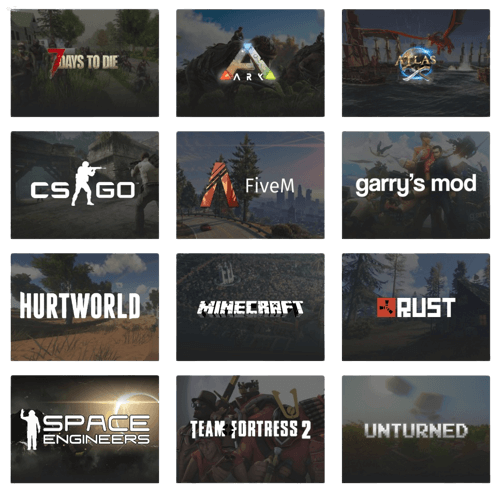 Officially Tebex checkout supports 12 games.
7 days to die
Ark
Atlas
Counter Strike Global Offensive
FiveM
Garrys Mod
Hurtworld
Minecraft
Rust
Space Engineers
Team Fortress 2
Unturned
On top of this, they also support connections to Discord and Mysql databases.
It's worth noting that you could use other games such as Counter-Strike Source or anything that supports Steam IDs and or Mysql as player identification, but you would need custom plugins for it to work for your use case.
Tebex Pricing
Tebex checkout has two pricing plans. Free and Plus. Using either of these plans, you're charged 5% of the income you earn by using the platform.
The Plus plan costs £12.49 per month.
While this may sound like a lot, it's actually a small price to pay to be protected from various online scams.
Why Use Tebex Over Self-Hosting Your Own Store?
I understand that when you're starting out, every penny counts.
That's why when you see a platform like Minexon or LeaderOS offering a lifetime deal it can be super tempting to just buy it and set it up.
This is a bad idea for multiple reasons.
Focus on building your server
One thing people seem to forget is their main role is to set up and maintain their actual game server. Every hour you spend setting up a website is precious time you can spend on improving the game server itself.
Protection from online scams
One person making a script does not compare to the support team Tebex has when it comes to protecting your store against online scams. You also don't need to worry as much about staying up-to-date with platform exploits etc.
Let people choose their own payment method
When you have your own platform, people are usually limited to PayPal only. Tebex supports over 40+ different payment methods so your customers always have a way to pay you.
Never worry about DDoS attacks
If there is one thing kids like to do, that is to attack websites with a data stresser. With Tebex you don't need to worry about traffic as their systems are protected and have 99.9% uptime.
Is Tebex Payment Safe?
Tebex is safe for both you as a seller, and for your buyers. If there is a customer committing fraud or trying to scam their online shops, they are quick to pick it up and make sure that only legit buyers are able to spend money with your business.
Once a has broken the rules of Tebex, then they are no longer able to buy anything from ANY Tebex store.
Compared to if you had a self-hosted site, you would need to worry about all those fraudulent transactions.
Does Tebex take a commission?
Tebex takes a 5% commission on all payments that are made through their platform.
Conclusion
Tebex checkout and Tebex wallet is a great website for selling services on your game servers. It takes the hassle out of dealing with the small details of running an e-commerce store on the internet and makes it easy.