For years, Counter Strike: Global Offensive has been one of the most popular games in the world.
With millions of players and thousands of servers to choose from, it seemed that there was no way to have a bad time with CS GO.
Then came surf servers, which allow you to surf around maps as if they were waves on an ocean.
Surf servers are quickly becoming the new favorite for many competitive CS GO gamers who want a change in scenery while they play!
In this blog post we'll talk about what makes these surf servers so great and where you can find some awesome ones online!
4 Best CS GO Surf Servers
Here is our list of the best CS GO Surf Servers in the business. With a huge player base and a large number of servers to play with, players will surely find the best action on these servers.
1. GhostCap Gaming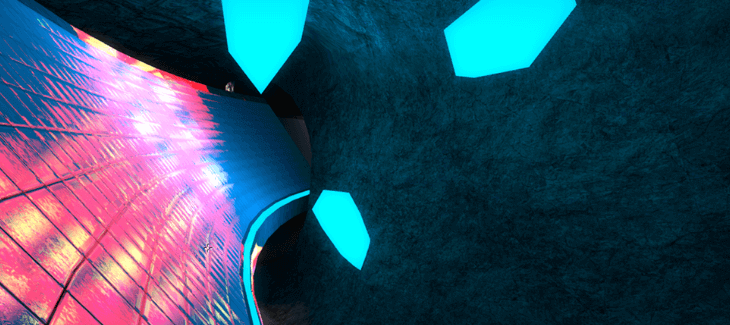 GhostCap Gaming is, hands down, one of the best CSGO Surf servers in existence.
They have one of the most helpful and active Surf servers in the world. Also, it doesn't lag like many other servers do. One thing that Ghostcap does differently than others is offer a custom model shop which can be purchased with your own hard-earned credits (100% free) if you are willing to grind for them - all without any VIP paywall!
The server also offers great customer service so come on over today and join our community.
Server Features:
Shop with lots of items
Not P2W
Custom knives, models, gloves
Custom skins
No lag
Admins that care
Active community
GhostCap CS GO Surf Server IP: 51.79.162.166:27018
GhostCap Gaming Website: https://www.ghostcap.com/
GhostCap Gaming Discord: https://discord.ghostcap.com/
2. SurfHeaven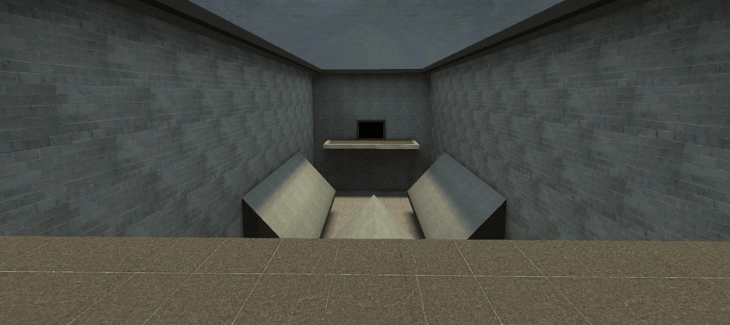 SurfHeaven is one of the largest and most active Surf communities for CS:GO players. The site offers a lot of different game modes, but surfers can easily find any servers they want on their official website by checking out what SurfHeaven has to offer!
Surf Heaven is an online community dedicated to Counter-Strike gamers looking for some surfing action during downtime.
Play on a variety of servers with lots of different gameplay styles
Find the game you want to play on without having to sift through the search results
Play in your downtime, save for when you have more time during prime hours
Join a server that's most active so you'll never be bored!
You'll be able to play on whichever server you please with this comprehensive gaming hub that provides lots of options when it comes down to which gameplay style will suit your skill best.
SurfHeaven CS GO Surf Server IP: 54.37.111.216:27015
SurfHeaven Website: https://surfheaven.eu/
SurfHeaven Discord: https://discord.gg/GW2X5fJ
3. KSFClan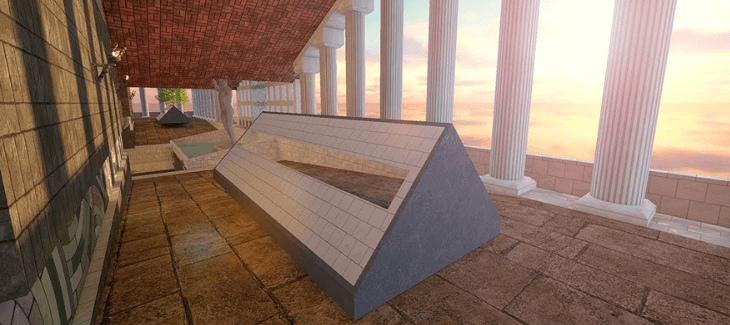 Do you get a rush out of pushing your limits and seeing what is possible? We do! The professional KSF surf community sets the standard for skill surfing with their servers.
Launched in 2011, the KSFClan gaming community has already grown into one of the most complete gaming communities on the internet. Aside from its high-speed dedicated servers, players will also find this gaming community as one of the most credible in the globe.
Gain access to more than 10+ surf servers on the internet
Meet new surfers in their inclusive community
Have a pulse on your games updates and happenings
Very easy to use server- you just click "join"
Their servers are also ranked as one of the best for surfers worldwide.
KSFClan CS GO Surf Server IP: csgo.ksfclan.com:27015
KSFClan Website: https://ksfclan.com/
KSFClan Discord: http://ksfclan.com/discord/invite
4. Killzone Gaming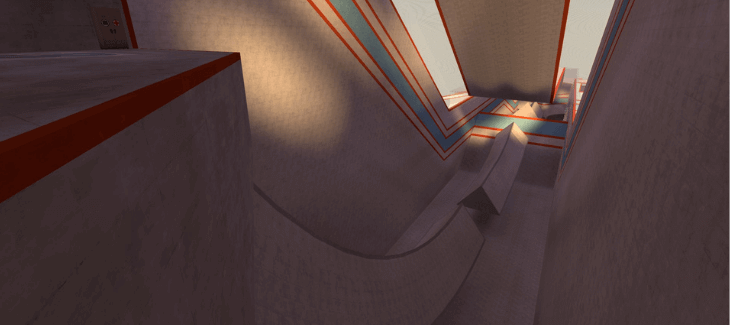 Killzone Gaming is a server host that is fast gaining a lot of recognition in the gaming community. They have a huge player base of surfers, and it is also equipped with a lot of servers, allowing gamers to surf their servers.
These guys know what they are doing when it comes to running a gaming community and servers, and it shows by their numbers. Their surf server alone hits 64 players every single day!
The host most players flock to
Reliably fast servers, never lagging on your game
Hosted by a reputable gaming community with years of experience in hosting servers
Great for any gamer who's looking for something new
Killzone Gaming also has one of the best CSGO bhop servers too.
You must check them out today.
Killzone Gaming CS GO Surf Server IP: 139.99.144.113:27050
Killzone Gaming Website: https://kzg.gg/
Killzone Gaming Discord: https://discord.gg/kzg
Best Surf Maps For Beginners
CS GO has hundreds of surf maps, but most of the maps are meant for experts. In addition, most of them are very difficult for new players to master. For beginners, the best way to learn to surf is to start with the basic maps, and master all the obstacles before moving on to more difficult maps.
Here is our list of the most popular surf maps for beginners
surf_rookie
surf_kitsune
surf_beginner
surf_rebel
surf_utopia_v3
surf_mesa
surf_aweles
surf mesa recreated
You can play these maps right now on the GhostCap CSGO Surf server. Click here to join now.
Or you can check us out on Gametracker.
What Is A CS GO Surf Server?
Dedicated servers are used for hosting CS:GO games on the internet. The server itself is hosted on a private computer, or a powerful dedicated server connected directly to the internet that has the ability to connect up to 64 players at once all to the same map and instance.
The server will then keep track of all the online players and their allies. In addition, it will be also responsible for running the game in the background, and controlling all game processes externally. Since the server can be accessed by anyone in the world, there is a high chance that players from different countries may be on the same server (Usually not higher than 200ms).
As long as they have a basic knowledge of the game's maps, they can then start joining the action and start playing with players from other countries. In short, surfing servers is to play the game by entering a server that has been created by another player, and then allow oneself to be carried by other racers.
How To Surf In CS GO
Since CS GO surfing servers have existed since the launch of the game, players have found that it is not that easy to effectively surf. A successful racer should be familiar with a number of maps. He should be also capable of learning the routes on most of the maps to avoid getting killed. He should be able to properly use the recoil to kill opponents, and most importantly, he should be good at maintaining his health.
As stated earlier, since this game is a shooting game, the ultimate goal is to eliminate the opposing team. With this in mind, it is clear that surfing servers is not an easy task. Gamers should also be familiar with basic weapons, as well as their running speed and jumping skills.
All these factors would help them to maintain their health while racing. At the same time, these factors will allow them to kill enemies or eliminate them.
Receiving immense popularity, the Counter-Strike: Global Offensive game is today one of the most played first-person shooting games. The gameplay includes five individuals on each team competing against each other in either demolition or a hostage rescue mission.
Each player or team takes the role of either attacker or defender, with the objective of completing the predetermined task or eliminating the opposing team.
This game has a lot of maps, including the classic Cobblestone, Dust II and Cache. In addition, it also includes a lot of game modes such as a classic bomb defusal mode, and a hostage rescue mission. It is because of this popularity many smaller communities have created their own take on the game and its mechanics, CS GO Surf Servers are no exception to that.
But regardless of the mode, the best way to play this game, and to maximize its enjoyment, is by playing it on a community server, especially ones with high players and a good map rotation.
Conclusion
CS:GO is one of the most exciting online shooting games available today. But the main reason why most gamers consider this game exciting is surfing. Players who have already mastered all the maps can then find different servers and start surfing.
The official servers of the game are all in favor of beginners. However, they are mostly crowded and too competitive for a new player like you. The best way to be successful in this game and to make the most out of it is by surfing.
And to do so, you have to become a member of a reliable community. But there are times when trusting other players is dangerous. To protect yourself from possible frauds, you should always start with the community of your choice and check it out first.